Last football season ended without a Coulee Region football team raising a trophy at Camp Randall Stadium in Madison, but that doesn't begin to tell the whole story.
It sheds no light on the kind of season we watched Holmen High School running back Seth Wilson have and tells us nothing about the weekly shows provided by an Onalaska passing offense like none we'd seen.
Bangor came up one win shy of playing in a second straight WIAA Division 7 championship game, and Gale-Ettrick-Trempealeau caught fire at the end of the season before eventual champion Saint Croix Central knocked it out of the Division 4 bracket in the quarterfinals.
Sparta got in on the act, too, by having its best season in more than a decade and won six games for the first time in 15 years.
There was something special to watch nearly every week, and the storylines were everywhere.
Well, football teams are practicing again in Wisconsin, and it's time to find the storylines that will keep us entertained this fall.
Who is the favorite in the MVC? What about the Coulee?
What kind of run does Bangor have it in this year after winning 37 of 39 games the past three seasons?
You can start learning more about our teams on this side of the Mississippi River on Tuesday and continue learning right up until our first night of games on Aug. 17. The Tribune will run football stories each day and tell you about the players who might capture your attention during a new season.
While the next 10 days will be much more informative than this column, we can touch on a few of the topics and how they might play out:
CJ SIEGEL: Logan has a dangerous playmaker with this wide receiver and safety who is headed to the University of North Dakota to play cornerback after graduation.
Coach Casey Knoble will find ways to get the ball in Siegel's hands. His speed will provide a nice target for new quarterback Matt Escher, who has big shoes to fill with the departure of Trey Davis, now at Division II Concordia-St. Paul.
Knoble will have to take advantage of situations when Siegel is used as a decoy to get some of the attention away from him, but expect Siegel to have plenty of chances to create his own opportunities, too.
The Rangers hope that leads to a third MVC championship in four years after Onalaska interrupted its two-year run at the top last season.
REPLACING WILSON: Seth Wilson is at Division I North Dakota State now, but Drew Becker remains, and he should have a big hand in Holmen's ability to contend for the MVC championship.
Becker was a blur when given the ball last season and has the ability to turn simple handoffs into huge plays. Having Isaac Handland back at quarterback helps him.
The Vikings do return the bulk of their defense, and defensive back Craig Newsome Jr. is a proven commodity. Linebacker Abe Molling is back in the fold after being sorely missed last season due to injury.
CAN ARCADIA OVERTAKE G-E-T?: Arcadia's Dayton Sokup and G-E-T's Ben Behan are capable of huge numbers at running back. Behan has a little more experience up front, and that's led by returning conference lineman of the year Nathan Riehle.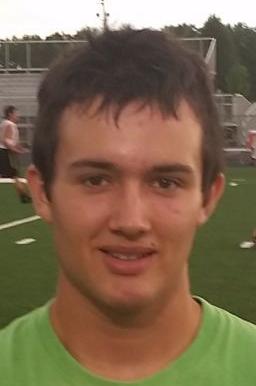 Arcadia quarterback Brennan Scow could make a difference.
CARDS WILL KEEP ROLLING: There is no rushing offense around that can rival Bangor's. The cardinals averaged 302 rushing yards per game last season, 358 the year before and 371 the year before that.
All of the pieces are in place for the number to rise again, so don't be surprised when it does. Bangor is loaded with experience, and expect big things from Luke Reader, Drew Johnson, Carter Horstman and Theo Muellenberg because they will all get chances.
Don't assume Horstman's touches will be limited due to his status as a sophomore. He should flourish in this offense just like the rest of his teammates.
THE STREAK: There is always anticipation in August when discussing the playoff streak that has been built at De Soto.
The Pirates have been part of the WIAA playoffs every year since 1996. Every single year.
To run the streak to 22 years, De Soto will have to win with new players ready to leave their impact on a program that has made a state-best 32 playoff appearances.