ONALASKA — The Onalaska High School baseball team celebrated the rare chance to get outside on Thursday with a big 9-4 victory over Aquinas at the American Legion field.
The Hilltoppers (2-0, 1-0) scored twice in the second inning and six times in the fourth to start their MVC season with a victory over last year's WIAA Division 3 state champions.
"This week has been chaotic," Onalaska coach Larry Swiggum said. "We've been trying to make the most out of live situations in the gym, but it's been a headache.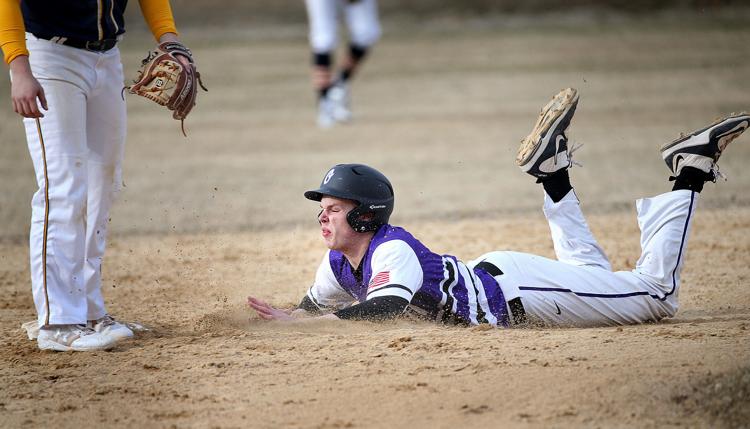 "All of us are in the same boat."
Conner Haggerty started things with a two-run double in the second inning. He went 2-for-3 as the Hilltoppers picked up eight hits. Teammate Carson Schultz added a double.
Christian Oliver's two-run single with the bases loaded highlighted Onalaska's sixth inning.
"We were a little sloppy, but we put the ball in play when there were two strikes, and that made a big difference for us," said Swiggum, whose team started the season with a 2-1 win over G-E-T.
Ryan Miller pitched four innings and allowed one run while walking three and striking out three for the Hilltoppers, who will play their home games at the Legion field instead of their regular home near the OmniCenter.
Swiggum takes care of the baseball field at the American Legion, and that equipment on site played a part in the team's move. He said the Hilltoppers might go back to their previous home next season.
Aquinas (0-2, 0-2), which lost a game to Sparta on Monday, was led by Jake Savoldelli's two hits.