When Duane Vike started as the Holmen High School girls basketball coach, the 3-point line had not yet been adopted into the high school game.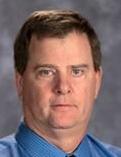 On Thursday night, 31 seasons later, the Vikings' 3-point shooting helped earn Vike his 400th career victory.
Holmen connected on 10 3-pointers, including five by senior Brooklyn Paulson, as the Vikings earned a 73-38 win over Logan in an MVC game played in front of approximately 250 fans at the Logan fieldhouse.
"We have a lot of shooters on the team, and so that's one of our strengths," said Paulson, who finished with a game-high 27 points for Holmen (5-0, 1-0 MVC), including 20 points in the first half.
"We try to take the opportunity to optimize that and hit them. When we hit those, it's a good night for us."
Senior Caitlin Young hit two 3-pointers as she chipped in 12 points for the Vikings. Junior McKayla Rasmussen added two 3-pointers and junior Anna Knutson one, as Holmen shot 53 percent (10 of 13) from long distance.
The Rangers (0-5, 0-1) were led by sophomore Claire Borsheim, who scored 18 points, and sophomore Jenna Davis, who added 11 points and 12 rebounds.
Paulson's third 3-pointer of the first half gave the Vikings a 27-12 lead with 7:02 left in the first half, and she banked in a deep three at the halftime buzzer for a 40-23 lead at the break.
"We hit some shots early, and that got things going for us," said Vike, a longtime mathematics teacher at Holmen High School whose career record now sits at 400-280. "You've got to shoot well, and when you do, things go pretty well."
Logan honored Vike after the game with a short announcement of his milestone win, one that Vike was quick to defer credit for.
"I've had a lot of really good players and a lot of good teams, plus a lot of really good assistant coaches," Vike said. "It's been a good ride so far."
Paulson said that his experience makes him an easy coach to play for.
"He's a great coach," said Paulson, a Saint Mary's (Minn.) recruit. "He knows a lot about basketball, and everything he says is pretty much right. We listen to him and just do what he says, because he's been around for a while, so he knows what he's talking about."