With the WIAA tournament right around the corner, the Aquinas High School girls basketball team needed a test.
Onalaska (14-3, 7-2 MVC) gave the Blugolds just that Friday night, but the Blugolds prevailed 64-57 at the Reinhart Athletic Center in a tournament-like atmosphere generated by from 1,200 fans.
Aquinas, ranked No. 1 in Division 4, unbeaten at 17-0 overall, and 9-0 in the MVC, hasn't really had too much to worry about this season.
The Hilltoppers, ranked No. 5 in Division 2, have given the Blugolds their two toughest games this season, with Friday's seven-point game being Aquinas' smallest margin of victory this season.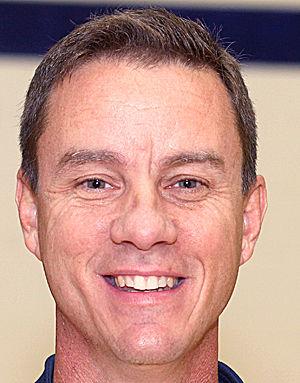 "We needed a test like this, because we've been talking in practice that our defense isn't where it's supposed to be," Aquinas coach Dave Donarski said. "Normally, we're the team that wears teams out, and (tonight), we were worn out because of what Onalaska was doing."
The Hilltoppers had the Blugolds on the ropes early Friday night as the Hilltoppers led by as many as 14 points in large part to Emma Gamoke's 11 first-half points and Jalyn Dobbins hitting two of her three 3-pointers.
"It was a lot of confidence and (because of) the atmosphere," Gamoke said. "The crowd and student section was getting into it, and that all of that led to a lot of energy on the court. We executed what we needed to in the first half, and we made sure we did the little things right.
"We want to play in atmospheres where there's lots of fans and lots of energy. We didn't think that it was impossible."
Onalaska played a strong first half, but faced two problems late: Aquinas senior Kyah Steiner taking over and the Hilltoppers getting into foul trouble.
The Blugolds, meanwhile, have played two other ranked teams this season. Aquinas pulled away in the second half against Division 5 No. 5 Bangor at the Jan. 13 Midwest Players Classic to win 79-61. The 61 points, however, remains the most points Aquinas has allowed this season.
Earlier, the Blugolds beat Division 3 No. 7 Hayward by 14 points in the second game of the season.
"We need to be tested more," Donarski said. "That's what is great about our conference, we have a lot of teams gunning for us. We get everyone's best game, which helps prepare us to do what we want to do at the end of the year."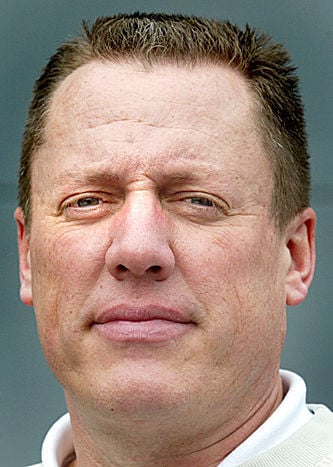 Onalaska has certainly been tested more often. The Hilltoppers have been in five games where the margin was less than 10 points. Friday's loss marked the first time the Hilltoppers lost in a close game. Onalaska coach Shane Schmeling admitted he had concerns whether his team would come out nervous and tight against Aquinas. It turns out they were unwarranted.
When Schmeling boarded the bus Friday, he heard the girls singing, and on Thursday, during a team dinner at Olive Garden, there were no nerves there either.
"I felt like we had the confidence," Schmeling said. "That's what you want this time of year. I'm happy that we had this game now. This atmosphere … we won't see a team better than Aquinas. We didn't handle it better as I had hoped, but we can certainly learn a lot. They can do it; they have to just believe in themselves."