Todd Fergot's plan was to give his Central High School boys basketball team a month off after it captured the WIAA Division 2 state championship last March.
The coach quickly caved when he saw what that title meant to his returning players.
"It took a week, maybe a little more than that," he said, "before players came to me wanting the weight room opened and to get going on what we were going to do next."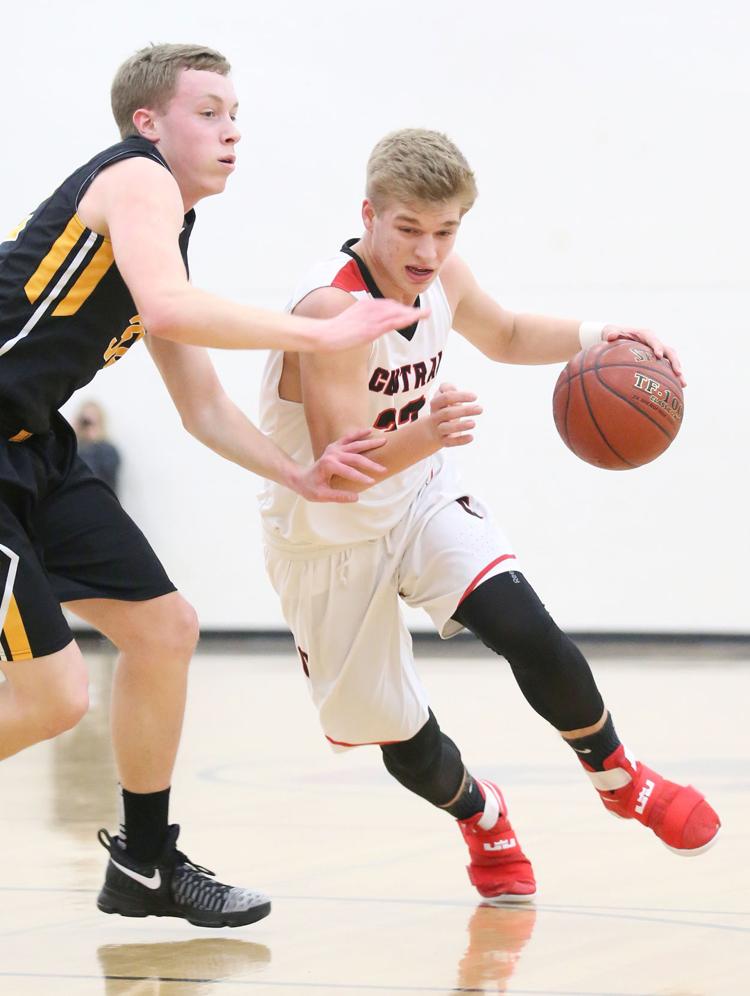 With junior Noah Parcher and sophomores Jordan and Johnny Davis leading the way, Central embarked on life after Kobe King, Bailey Kale, Adam Haberman, Isaiah Dahman and the rest of a senior class that showed them what it took to reach the top of the mountain.
Roles have changed, and a new identity has been formed as the Red Raiders begin their season tonight at Eau Claire North.
"The goal is the same as it was last season," said Parcher, Central's point guard who averaged 6.0 points and 4.0 assists per game as a sophomore starter. "We want to get to state.
"We'll just have to do it with some different guys."
King — now a Wisconsin Badger — and Kale — playing at Kirkwood Community College in Iowa — are the most significant losses after combining to average 45 points, 12 rebounds and 6.5 assists per game and making 90 3-pointers for a 26-2 team.
"We only have three players with significant playing experience from last year," Fergot said. "It's going to be a new experience for them this season."
Parcher and the Davis twins will have to adjust what they do and be prepared to be guarded more closely as opponents switch their focus, but they are excited to make those adjustments.
The Red Raiders also have the addition of Terrance Thompson, a 6-foot-7 transfer who started as a freshman and averaged 9.7 points per game at Logan last season as they try to win the MVC a third straight time.
Fergot considers last season one of transition for the 6-4 Davis brothers, who played mostly on the peripheral and picked their moments — or allowed those moments to come to them — for impactful contribution.
They combined for 36 points and 21 rebounds in state semifinal and championship victories.
"Growing up, they've always been the ones who other teams keyed on, so last year was a little different for those guys," Fergot said. "They did well enough where defenses did change and focus on them at times, but I think they'll be ready for it."
Jordan Davis is at 100 percent after an ankle injury ended his football season in the first quarter of the first game and ready for a bigger workload.
Johnny (8.6 ppg) and Jordan (7.2 ppg) are the top returning scorers and combined to shoot 54.5 percent (168-for-308) last season. The shots will be tougher to get this time around, and Parcher will be the key in finding them.
"He's running the show out there at point guard, which he did last year, too," Jordan Davis said of Parcher. "He was good at getting the ball where it had to be last year and will do it again. I think we have to get more aggressive, too."
That will be represented, once again, in style. Central will push the ball up the floor and try to build possessions. The Red Raiders averaged nearly 83 points per game a year ago and will try to give themselves the chance to approach that number again.
The biggest job is determining the correct use of pieces around the big four of Parcher, the Davis' and Thompson. Central has some additional size on the roster with 6-7 junior Clayton Phillips and 6-5 sophomore Charlie Masewicz and some potential for good minutes in the backcourt from juniors David Hayden, De'Andre Davis and Jacob Servais.
Building depth is high on the priority list as the Red Raiders set to do battle with Onalaska, Tomah, Logan and the rest of the MVC. Central, while expected to challenge for a state title last year, enters the battle in a different position.
"A lot more people are doubting us, and we have a lot to prove," Parcher said. "They say we are a young team, which is true, but I think we can do some big things."
---
Photos: 2017 La Crosse Central boys basketball championship game