MELROSE — The Melrose-Mindoro High School girls basketball team was coming off a physical game Monday night at Holmen, but there was a landmark to reach against Augusta on Thursday.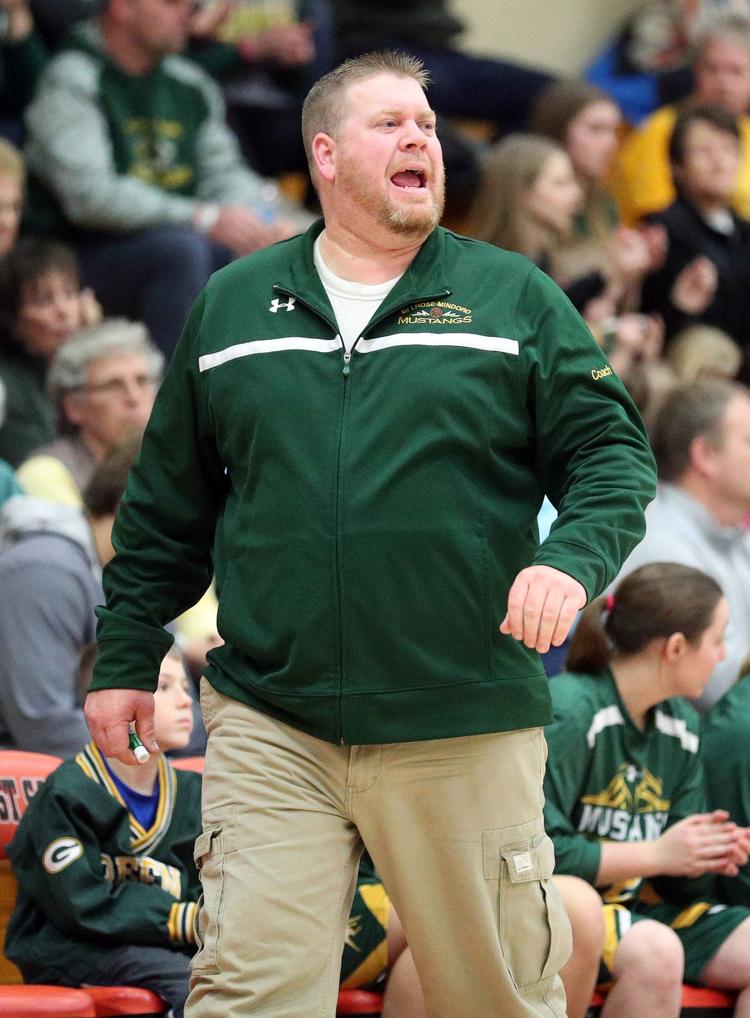 The Mustangs (18-0, 12-0) not only beat Augusta 73-38 to keep their unbeaten season going, they gave coach Joey Arneson his 100th victory with the team.
Arneson, in his ninth season with Melrose-Mindoro, has a 100-105 record but has the team on a roll for the last few seasons.
Melrose-Mindoro is 57-10 since the beginning of the 2015-2016 campaign and is ranked second to Aquinas (15-0) in Division 4 by The Associated Press.
The Mustangs built a 20-point lead on Augusta by halftime and cruised the rest of the way. Sophomore Mesa Byom scored a team-high 19 points, and sophomore and South Dakota recruit Emily Herzberg added 17.
Junior Erika Simmons, who averages 13.9 ppg., scored 13 and reached double figures for the 11th straight game. Sophomore Calette Lockington scored seven of her nine in the first half.
Melrose-Mindoro, which has won 44 consecutive regular-season games, plays next at Whitehall on Feb. 9.