The calendar might still say November, but the Central High School girls basketball team showed some late-season poise in its home opener.
The Red Raiders dealt with a full-court press for the majority of the night, and connected on 23 of 27 free throws to defeat Wisconsin Rapids 68-59 in front of 500 fans Thursday night at Mark Sutton Memorial Gymnasium.
Central trailed 17-13 just past the midway point of the first half, but four consecutive free throws by sophomore Ally Pangier sparked a 22-6 run to close the first half with a 35-23 lead.
Red Raiders coach Quartell Roberson, making his home coaching debut in his first season at the helm, said that his team increased its aggressiveness against Wisconsin Rapids' zone defense as the first half wore on.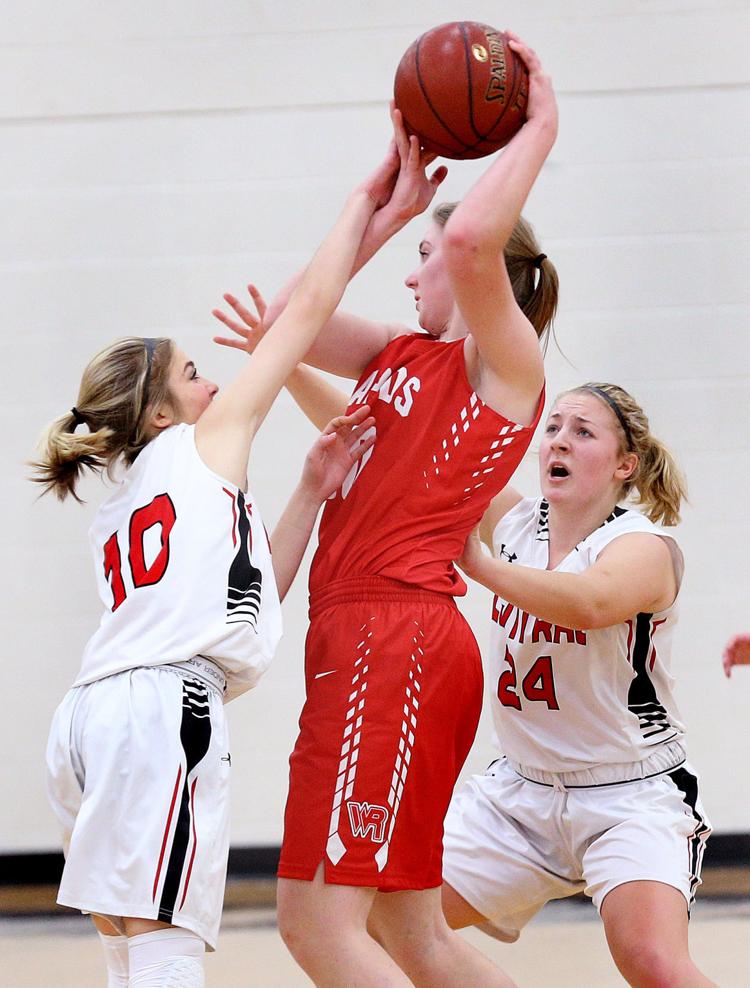 "I think the difference was that we decided to attack the rim instead of settling for those jumpers that the 3-2 (zone) wanted us to do," Roberson said. "When we got to the rim, it kind of opened up the game for us and that was the leap that led us to get this win. Once they figured out they could get to the rim against the zone, that's what changed the game for us."
Pangier led Central (2-1) with 16 points, while making 12 of 13 free throws. Senior Sophie Leinfelder added 14 points, including a 5-for-5 performance from the free-throw line.
Leinfelder said that the press break and free throws have been issues for the Red Raiders in the past, and that she's seen big strides made through the first three games of the season.
"I thought it was amazing really," Leinfelder said. "Free throws, press break, all the things we messed up on last year, we've been focusing on this year. The fundamentals are a real priority."
Central built its lead to 16 points on multiple occasions in the second half, and while Wisconsin Rapids made runs, it as never able to draw within closer than nine.
"That's definitely a positive," Roberson said of the defensive effort. "I think we still gave up too many points, but I think they battled. We definitely did better on the boards this games, which helped us. We didn't give them a whole lot of second-chance looks, which helped us keep that lead."
With the pace frenetic at times in the second half, Roberson could easily be heard shouting direction and encouragement at Central, sometimes a step or two onto the court. Leinfelder said that she and her teammates have enjoyed Roberson's energy on the sidelines.
"He's really energetic and really into the game, but you can tell he has a lot of pride in what he does and he really enjoys it," said Leinfelder, one of five seniors on the Red Raiders. "It's really nice to have someone that really cares enough to scream at you when you're doing good and bad. It's fun, but it can be pretty intense."
After spending time both as a player for Central and an assistant coach for the Red Raiders' boys basketball team, Roberson said the promotion to head coach for the girls was natural for him.
"I've been in this gym so much. I practically live in this place," said Roberson, a 1998 Central High School graduate. "It didn't feel different. I think the atmosphere was different than some girls games in the past, but I think (being a head coach is) the same old stuff. I just let it roll."