BANGOR — The Bangor High School football team spent time this week watching film from the WIAA Division 7 state semifinal loss it took on the chin from Edgar last season.
The players were attentive and quiet at times and outwardly questioning what they saw at others.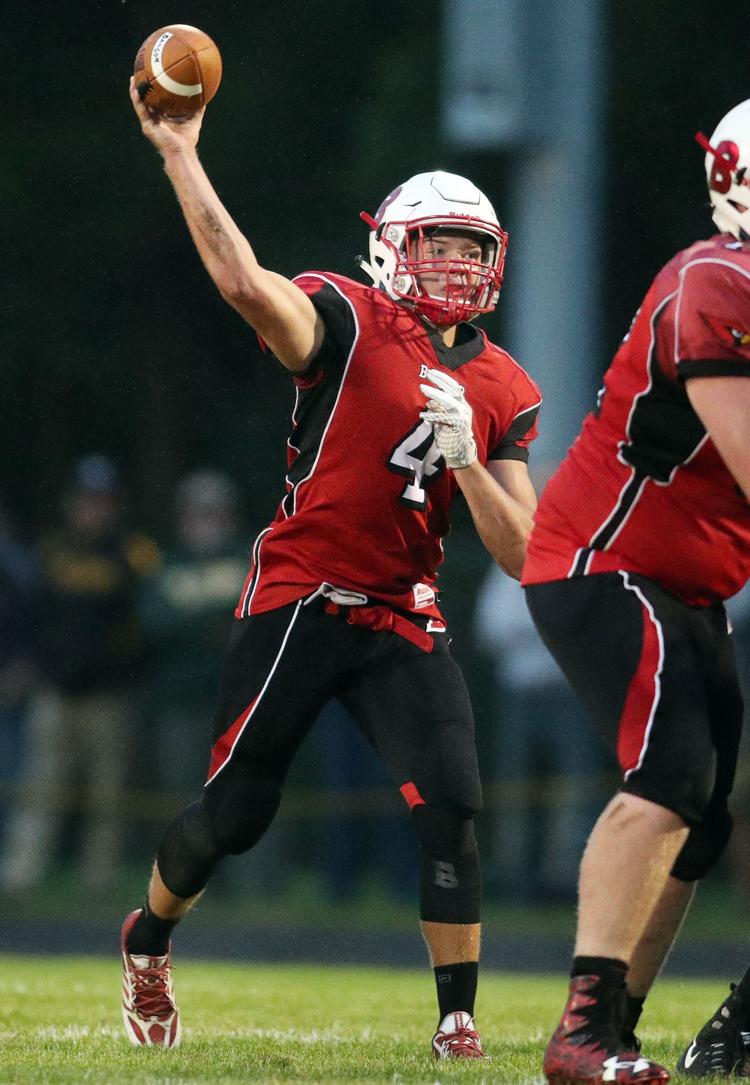 "There was a lot of, 'What are we doing?'" quarterback/linebacker Drew Johnson said of the 29-6 defeat. "'How'd we miss that block? Why did we do that?' It was all over the field."
Johnson said it reinforced how ready the second-seeded Cardinals (11-0) are ready for a rematch with the top-seeded Wildcats (11-0) in Edgar, Wis., on Friday.
"We are so hyped for this," Johnson said.
Then he smiled. And smiled some more.
The challenge before the Cardinals is, without question, the biggest of the season.
Edgar, which won a state championship a week after beating Bangor in last year's semifinals, has shut out 10 opponents and allowed 12 points all season.
That defense will require a Bangor offense that averages 54.7 points and 492 total yards per game to be at its best no matter what has happened in the first 11 games.
The Cardinals will have to execute consistently and limit mistakes. An early turnover and a penalty that moved the ball back and led to a missed field goal soon after took some steam out of Bangor last season.
So did its inability to stop Edgar on third and fourth down.
"We have to be able to get off the field," Bangor assistant coach Kevin Kravik said. "We are more physical this year. I don't know that we're better athletes or stronger or faster, but we're more physical, and that's something a defense needs in games like this."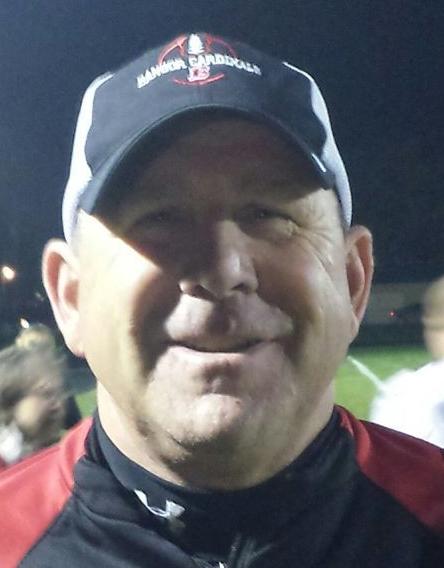 Edgar, which has won seven state titles and 17 consecutive games, is led by running back and quarterback Karson Butt. Will Raatz had rushed for 869 yards and 12 touchdowns, while Butt has rushed for 472 yards and 12 TDs and passed for 995 yards and nine touchdowns.
Bangor's offense will have to contend with a very good group of linebackers led by Colton Heil, who has 14 stops behind the line of scrimmage, nine sacks and three recovered fumbles. Fellow linebacker Ty Guden has five sacks and has returned two of his six recovered fumbles for touchdowns.
"Their linebackers are playing faster," Bangor coach Rick Muellenberg said. "They have experienced linebackers like we do, and they really run downhill right now. We have to make sure we protect our inside gap."
That's one way for the Cardinals to get the upper hand and make it to the semifinals for the third year in a row. Last season's loss to the Wildcats has put the possibility of this game on the radar of every Bangor player and coach for nearly a year.
"They were the better team last year, there was no doubt about that," Kravik said. "But we're a pretty good team this year.
"When you get a chance to play the best, and they are the best because they are the state champions, you pin it on your chest, go out there and see what you can do."