Nick Pica showed Onalaska High School baseball coach Larry Swiggum enough to get on the field when he was a freshman on a team filled with seniors last season.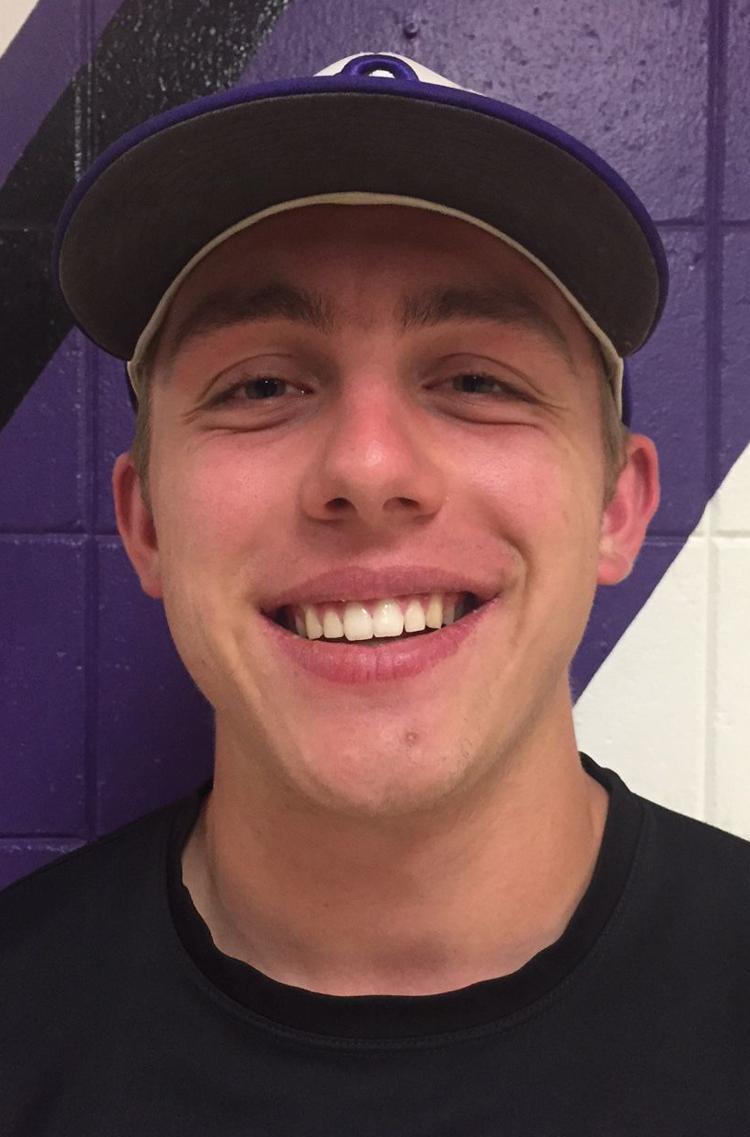 When he didn't falter, Pica showed he'd be a player to reckon with as a sophomore, and that's just what he has spent his spring being for the Hilltoppers.
Pica, who primarily plays second base but can also play shortstop and third base, entered Saturday's scheduled nonconference doubleheader at Baraboo with a .500 batting average, 14 extra-base hits and 17 RBI as Onalaska put together an 8-6 record.
Perhaps the most telling sign — moreso than those impressive numbers — is that Pica was voted one of the team's captains after playing half of a season as a freshman.
"That's not something that happens," Swiggum said of having a sophomore as a captain, "but he's definitely looked upon as a leader for our team."
That could have something to do with those numbers mentioned above. Pica has gained the respect of his peers by showing them he knows how to get things done on the field. Swiggum said Pica's commitment to the sport is one reason for the batting surge, and that first-year hitting coach Tyler Adams is another.
Adams, a three-time All-MVC selection for the Hilltoppers, batted .401 over the course of 541 at-bats while playing at Upper Iowa University. His work with Pica, Swiggum said, is already making the sophomore a better hitter.
"What he has been able to do is stress hitting gap to gap and not pulling everything," Swiggum said of Adams, also a three-time All-NSIC pick. "When we go back and look at the doubles Nick is hitting, we are seeing that it's pretty much a 50-50 split between right-center and left-center."
Pica was held hitless once this season — Tomah left-hander Connor Prielipp shut him down — and has hit 12 doubles and two triples while batting in the third spot of the order. He has struck out four times, stolen three bases and scored 15 runs.
He was a pitcher and catcher when younger, and Swiggum hasn't ruled out a pitching return, but a torn labrum resulted in surgery two years ago. Pica is healthy and playing without pain, but Swiggum said there is no reason to rush him back into the role of a pitcher.
"He has done some throwing in the bullpen, 15 pitches or so at a time," Swiggum said. "That's about it for now."
IGHSAU STATE TRACK: Katie Brennan and Mikayla Walleser will have a busy week for Lansing-New Albin Kee at the Iowa state track meet in Des Moines.
The junior duo qualified for four Class 1A state events apiece at Drake Stadium. The meet is a three-day event that starts Thursday.
Brennan will run in the 800-meter run, the 3,000, the 1,600 relay and the distance medley relay. She is also an alternate for the sprint medley relay.

Walleser's four events are the the 1,600 relay, the sprint medley relay, the high jump and the distance medley relay.
Brennan is seeded second in the 800 field with a qualifying time of 2 minutes, 26 seconds. That race is at 10:30 a.m. Saturday.
Kee's distance medley relay team is also seeded second. Brennan, Walleser, Nicki Wood and Kendra Cooper got a 4:26 at the state-qualifying meet Thursday at Edgewood-Colesburg High School. That race will be held at 9 a.m. Friday.
Cooper, who also qualified for the discus, will be a four seed (125 feet, 2 inches) at around 9 a.m. Friday.
Freshman Jada Mitchell will join Walleser for the high-jump competition, and both are seeded in the 20s.
The Hawks girls track team won the team competition Thursday.
The Kee boys track team will send two to the state meet — Jacob Berns in the high jump (9 a.m. Friday) and Brock Flack in the discus. Flack had the sixth-best throw in Class 1A on Thursday (143-2), and he will compete at 11:30 a.m. Friday.