The Holmen High School baseball team used an eight-strikeout performance from Nevin Wall and timely hitting to beat Central 6-2 in a MVC game Thursday at Copeland Park.
Holmen, which featured a 10-hit attack, scored two runs in the third, fifth and sixth innings. Mitch Torud went 2-for-2 and drove in two runs for Holmen (2-0, 1-0), while Drew Becker went 2-for-2. Colden Fonstad drove in three runs for the Vikings.
Wall, meanwhile, pitched six innings before Kaden McIntyre relieved him in the sixth.
Dakota Maas had two hits for Central (1-2, 0-1).
Logan 9, Sparta 7
SPARTA — A four-run sixth inning powered the Rangers' comeback win.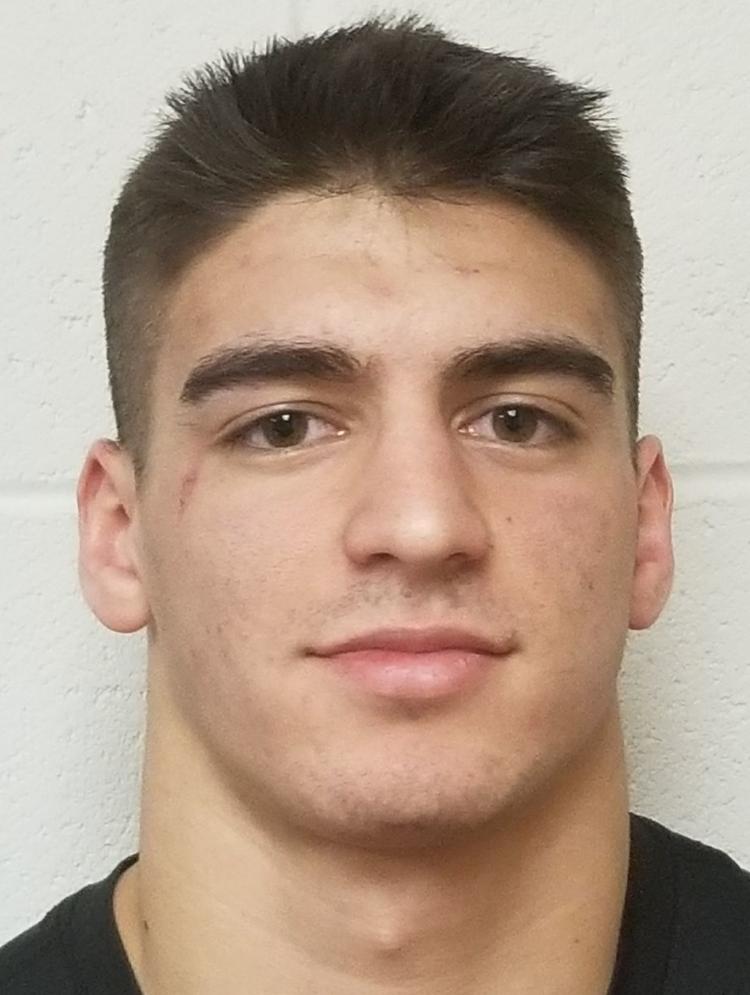 Logan had three singles in the decisive sixth inning, but were helped by a couple of errors and three walks. The Rangers were led by Christian Kapanke, who had three hits, three RBI and two steals. Eli Szymanski added two hits — including a triple — four steals, and scored three runs.
Sparta's Greg Jacobs had three hits, while Keegan Savor hit a two-run triple.
Scenic Bluffs
Brookwood 20, Wonewoc-Center 6 (5)
ONTARIO — The Falcons (2-0) scored six runs on five hits in the first inning and never looked back as they ended the game after five innings.
Conner Schuller, Mitch Klinkner and Trey Kaiser finished with three hits apiece to add to the team's total of 19. Schuller finished the night with five RBI.
Brandon Kinserdahl pitched two innings with two strikeouts and four walks to earn the win.
Nonconference
Tomah 2, Marshfield 0
TOMAH — The Timberwolves (2-1) tallied just two hits and committed five errors, but rode their strong pitching to a shutout win.
Connor Prielipp, Travis Von Haden and Kyle Kroener combined for a one-hitter, with Prielipp tossing five innings and earning the win and the relief duo throwing a 1-2-3 inning each. Prielipp, a junior, struck out eight and walked one; he also had the team's lone RBI.
SOFTBALL
MVC
Aquinas 4, Onalaska 0
ONALASKA — The Blugolds (2-1, 1-1) used a two-run fifth inning to get on the scoreboard, then added two more in the seventh to defeat Onalaska (1-2, 0-2)
Gracie Malin, who went 2-for-4, belted a two-run home run in the seventh to lead the Blugolds. Teammate Megan Scheidt added three hits, including a a double, and drove in a run.
Nicole Trussoni earned the win, holding the Hilltoppers to four hits.
Sarah Kraus led Onalaska, going 3-for-4, while striking out six.
Holmen 5, Central 4
HOLMEN — The Vikings pulled out a back-and-forth game when Elizabeth Porath ripped a single through the infield with two outs in the bottom of the seventh, bringing home the winning run and continuing her hot week at the plate.
Porath, who had two hits Thursday, had three RBI against Onalaska on Tuesday.
Morgan Pellowski and Kenzie Winker each had two hits, and junior Delaney Sacia tallied the complete-game win with eight strikeouts. Winker had a two-run triple in the bottom of the first that put Holmen (3-0, 2-0) up 2-1.
Emma Tryggestad and Zoe Heintz each had two hits and two RBI for Central, while Beth Meyers also added two hits.
Logan 12, Sparta 2 (5)
SPARTA — The Rangers (3-2, 2-0) produced a seven-run second inning to steal an early lead away from Sparta (0-3, 0-1).
Claire Bekkum went 3-for-4 with a triple to add to the team's total of 15 hits. Olivia Witcraft and Marissa Kleman both finished 2-for-3. Kleman hit a double and had two RBI.
Coulee
West Salem 9, Arcadia 2
ARCADIA — Kendall Gerke went 2-for-4 with a double, and junior Sam Thompson struck out 10 while walking one for the Panthers (1-1, 1-0). West Salem scored five runs in the fourth and three in the seventh to upend the Raiders (1-2, 0-1), who made four errors that led to seven unearned runs.
Linzi Sendelbach was 2-for-3 with a double, and Nicci Sendelbach and Abby Suchla both doubled for Arcadia (1-2, 0-1), which is ranked sixth in Division 3 by state coaches.
Onalaska Luther 5, G-E-T 4
GALESVILLE — The Red Hawks were close to escaping a jam in the top of the seventh and getting a chance to break a 4-all tie in the bottom half of the inning.
Allison Beagle had other plans
She roped a double that reached the fence, which allowed a runner from first to come around to score and keep the Knights unbeaten.
Luther (4-0, 1-0) got on the board first with a solo homer from Rebecca Robertson, one of her two hits. After a shaky third inning in which she allowed three runs, Luther's Alexis Stellick settled in and allowed just one run the rest of the way.
Madison Schmidt and Amy Gappa each had two hits for G-E-T (0-4, 0-1), and Makenna Betsch hit a homer in the third. Gappa also struck out 10 in a complete-game performance.
Scenic Bluffs
Bangor 6, Royall 5 (9)
BANGOR — Alea Fortier drew a bases-loaded walk in the bottom of the ninth inning that made a winner out of pitcher Emma Wittmershaus in the Cardinals' season-opener. Bangor used a walk, a single, then an infield hit to load the bases. One out later, Fortier stepped to the plate and drew a game-deciding walk.
Jordan Schurhammer went 2-for-4 for Bangor, while Haley Jones doubled and drove in a run to spark the Cardinals' eight-hit attack. Wittmershaus was touched for eight hits, but struck out 12 and walked just one.
Brookwood 10, Wonewoc-Center 0 (5)
ONTARIO — Senior third baseman Ellen Marriott went 3-for-4 and drove in six runs in Brookwood's season opener. Marriott belted a three-run double the fourth inning, then added another double in the fifth. Angel Brueggen and Faith Wathke each had two hits for the Falcons (1-0), while Wathke and Alyssa Ottum each added doubles.
Amy Berg earned the win, striking out nine and walking two.
Cashton 16, New Lisbon 6
NEW LISBON — The Eagles' bats didn't seem to mind a delay to the start of the season, as they erupted in their debut.
Kyah Flock had four hits, including a double and two RBI, while Taylor Costello had two doubles and two RBI. Natalie Kraner also had two RBI. Cashton (1-0, 1-0) scored six runs in the fifth.
GIRLS SOCCER
MVC
Central 2, Holmen 0
HOLMEN — The Red Raiders got their season off to a good start with a shutout win.
Natalie Lineberger scored on a penalty kick in the 19th minute, and the Leila Young scored an unassisted goal in the 52nd minute.
Brooke Kreski tallied a save for Central (1-0, 1-0), while Caitlin Young had two saves for Holmen (0-1, 0-1).
Aquinas 2, Onalaska 0
ONALASKA — The Blugolds took an early lead and then held off each Viking attempt en route to a win.
Ellie Copps scored in the second minute off an assist from Katie Hilby to get Aquinas (1-0, 1-0) an early lead. Nora Reuteman scored in the 35th minute to push the lead to 2-0.
Alli Laux tallied five saves for Onalaska (1-1), while Maria McGugh stopped seven shots for the Blugolds.