HOLMEN — The Holmen High School wrestling team put the finishing touch on its third straight MVC championship with a 56-12 victory over Sparta on Thursday.
The Vikings, ranked first in Division 1 by Wisconsin Wrestling Online, collected seven pins and won the first five matches of the dual for a 27-0 lead.
Senior Tanner Schultz (33-4) won the 150th match of his career by pinning Kyle Erickson (24-9) in the second period of their 138-pound match. Sparta's Jon Bailey (25-1) bumped to 126 and beat Logan West (22-7) by a 4-2 score in sudden victory.
In other top matchups: Holmen's Reed Williams (35-8) scored a big 9-8 win over Hayden Krein (35-6) at 160, and Holmen's Kalyn Jahn (34-5) won by technical fall over Mathias Krein (30-10) at 170.
The Vikings are now off until the WIAA Division 1 regional meet in Baraboo., Wis., on Feb. 10.
BOYS BASKETBALL
MVC
Onalaska 66, Aquinas 46
ONALASKA — The fourth-ranked Hilltoppers stayed hot with a big win over the Blugolds.
Four players were in double figures for Onalaska (15-1, 8-0), led by sophomore forward Tyrell Stuttley's 16 points. Senior Noah Skifton added 14. Hilltoppers freshman Sam Kick, one of the best 3-point shooters in the state this season, was out of the lineup due to illness.
Aquinas (10-7, 3-5) was led by Brandon Merfeld, who scored 15.
Coulee
Onalaska Luther 71, West Salem 69
WEST SALEM — Emery Byus made a last-second 3-pointer to help the Knights (9-7, 5-4) pull out a back-and-forth game against the Panthers.
Byus' winner was his fourth 3-pointer of the second half, and he scored a team-high 26 points. Junior and 6-foot-10 forward Bennett Loersch added 14 points.
West Salem (7-11, 4-5) got 27 points from Malachi Athnos and 20 from Trenton Foreman.
G-E-T 98, Viroqua 27
VIROQUA — The Red Hawks 54 first-half points to help complete the season sweep over the Blackhawks (1-7, 2-14).
Chris Thompson had 27 points for G-E-T (10-5, 7-2) in a game where it had 14 players score to move it within a half-game of first-place Black River Falls (7-1) in the conference standings.
Viroqua's leading scorer was Dawson Swenson with 10 points.
Arcadia 52, Westby 37
ARCADIA — Nolan Martin scored a game-high 16 points and the Raiders (11-6, 5-4) locked up the Norsemen in the second half to secure the win.
Westby (2-15, 1-7) scored 12 points after halftime.
Scenic Bluffs
Bangor 81, Necedah 61
BANGOR — Senior Luke Reader scored 23 points and the top-ranked Cardinals bounced back after suffering their first loss of the season earlier this week.
Caleb Miedema added 15 and Grant Manke 14 for Bangor (14-1, 9-0).
Nonconference
Tomah 66, Black River Falls 51
BLACK RIVER FALLS — The Tigers (13-5) had a 10-game winning streak snapped by the Timberwolves (10-6), who built a 33-12 lead during the first half.
Black River Falls senior Ethan Anderson continued his string of scoring at least 20 points in every game this season and had 12 of his 20 in the second half.
Josh Dahlke had 23 points and 12 rebounds for Tomah, which made four 3-pointers — Trey Gnewikow had three — in the first half.
GIRLS BASKETBALL
Coulee
G-E-T 60, Westby 34
GALESVILLE — The 10th-ranked Red Hawks (16-2, 10-0) took care of business early, amassing a 20-point lead by halftime. Junior Lexi Wagner — who scored 51 points in a game last week — scored 23 on the strength of five 3-pointers.
Mary Stellner had nine points to lead Westby (6-12, 4-5).
Dairyland
Melrose-Mindoro 73, Augusta 38
MELROSE — Melrose-Mindoro, which was coming off a physical game on Monday night against Holmen, didn't slow down once it returned to Dairyland play.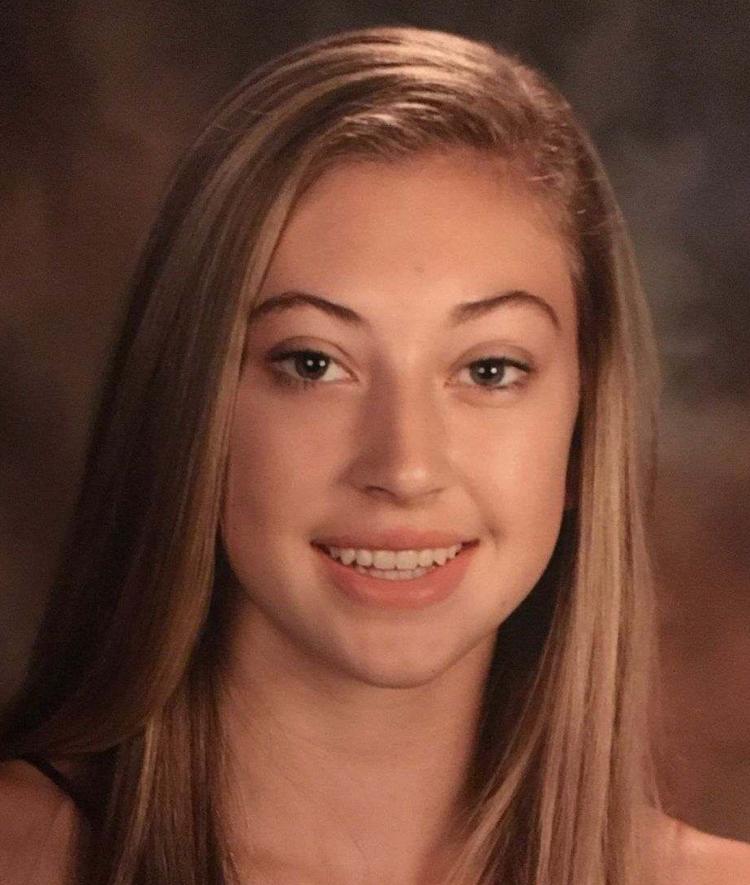 The Mustangs (18-0, 12-0), ranked second in Division 4, built a 20-point lead by halftime as Mesa Byom scored eight of her game-high 19 points. Emily Herzberg, a University of South Dakota recruit, added 17 points, while Erika Simmons finished with 13.
The Mustangs' Calette Lockington scored seven of her nine points in the first half.
Three Rivers
Caledonia 61, Rushford-Peterson 37
CALEDONIA — Katie Tornstrom scored 16 points to reach 1,000 for her career, and Kylie Shefelbine added 12 for the Warriors (16-4, 13-0), who remained unbeaten against East and West Division teams in the conference. Caledonia led 34-16 at the half.
GYMNASTICS
Coulee
West Salem co-op 137.6, Westby 103.075
WESTBY — Senior Ellie Tschumper won two events en route to an all-around win for West Salem co-op.
Tschumper won the bars (8.95) and the vault (8.6), and won the all-around with a 34.95. Teammates Sydney Hammes won the beam (8.85), and Maria Lyga won the floor (9.1).
Anna Gorski (34.075) was second to Tschumper in the all-around.
BOYS HOCKEY
Nonconference
Central/Logan 7, Viroqua co-op 0
VIROQUA — Drew Kjos had two goals and two assists, and Ben Fowler assisted on two goals for the Red Rangers (9-8-1).
La Crescent 4, Faribault 1
FARIBAULT, Minn. — La Crescent took a 1-0 lead after two periods, then put the game away with a three-goal third period. Alex Boudreau, Jake Hogan, Lucas Wieser and Josh Hackworth each scored for La Crescent (4-11), which was more than enough offensive support for Lancers' goalie Gavin Christianson, who recorded 38 saves.
BOYS SWIMMING
Nonconference
Central/Logan 91, Platteville 79
PLATTEVILLE, Wis. — Will Hoeth won the 100-yard individual medley (2 minutes 23.24 seconds) and was part of the winning 400 freestyle relay team.
Hoeth teamed with Joel Restel, Zach Slevin and Shay Jenjemian to finish the relay in 4:01.3.
Landon Manock won the 100 breaststroke (1:15.4) and Andy Winkers won the 200 freestyle (2:11.52).