HOLMEN – The Holmen High School girls basketball team played solid, but lost, to state-ranked Melrose-Mindoro last week. It didn't play as well against Central, and dropped another game.
Longtime Vikings' coach Duane Vike knew his team could play better — and it did on Tuesday night.
Holmen rallied from a 12-point halftime deficit to upset Gale-Ettrick-Trempealeau — ranked 10th in Division 3 this week by The Associated Press — 60-50 at Holmen.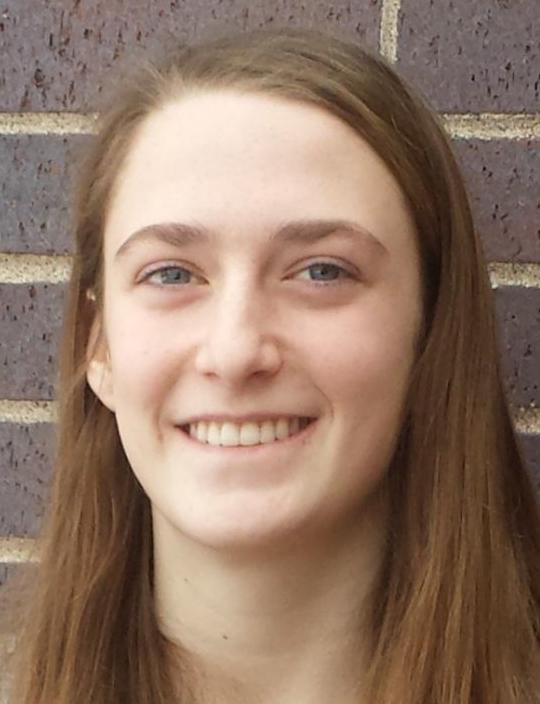 It was a big night for both the Red Hawks' Lexi Wagner (32 points) and Holmen's Brooklyn Paulson (30).
"It is a very good win for us. We shot the ball so much better tonight," Vike said of his team, which pushed its overall record to 11-9.
"We took high-percentage shots in the second half and once we got the momentum rolling, we were able to pick away at their lead and continued to play well right to the end."
Paulson, a senior and Saint Mary's University recruit, hit four 3-pointers, three field goals and was 12-for-12 from the line. Caitlin Young added 10 points, while Kendra Leis and Sydney Jahr had six apiece.
The Vikings did plenty of damage from the line, going 23-for-30 compared to just 0-for-2 for G-E-T (16-3).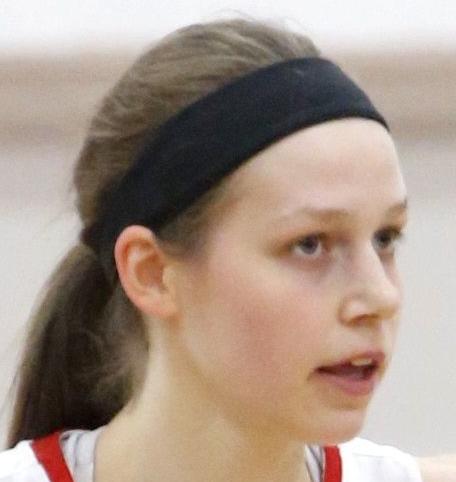 "Tonight, we came out and ran a little back-door play to start the second half and kept going," Vike said.
Wagner, who scored 51 points in a game against Prescott earlier this season, drained eight 3-pointers. Teammate Molly Schmitz added eight points for G-E-T.
MVC
Onalaska 76, Logan 33
ONALASKA — Four players scored in double figures, and the sixth-ranked Hilltoppers cruised to a win.
Senior Emma Gamoke led the way with 15 points as the Hilltoppers (15-3, 8-2) made seven 3-points in the first half.
Logan fell to 2-18, 0-10.
BOYS BASKETBALL
MVC
Central 77, Aquinas 67
The Red Raiders, ranked fifth in Division 2, survived a slow start and a hot shooting night from 3-point range by the Blugolds.
Central sophomore Johnny Davis scored 31 points on 13-for-19 shooting and pulled in nine rebounds to lead his team in both categories. His brother Jordan Davis added 16 points. Central (16-2, 7-1) forced 25 turnovers and tallied 16 second-chance points on 19 offensive rebounds.
Aquinas (10-9, 3-6) made seven 3-pointers and held a 35-32 halftime lead. Conley Malone had 24, and Brandon Merfeld added 18.
Tomah 57, Sparta 37
TOMAH — After being tied at halftime, the Timberwolves held the Spartans scoreless for nearly seven minutes in the second half to build their lead.
Trey Gnewikow scored a game-high 20 points on the strength of five 3-pointers, three of which came in the first half. Josh Dahlke scored eight of his 13 points in the second half for Tomah (11-6, 4-4).
Sparta (4-15, 0-10) got a team-high 11 points out of Bryce Edwards.
Coulee
Black River Falls 70, West Salem 60
WEST SALEM — Senior Ethan Anderson made three 3-pointers and scored a game-high 26 points as the Tigers (14-5, 8-1) maintained sole possession of the conference lead.
Anderson made a pair of 3-pointers in the first half and scored 16 points in the second.
Malachi Athnos scored 23 and Hunter Wakefield 20 for the Panthers (7-12, 4-6), who trailed by 14 points at halftime. Athnos made four 3-pointers.
Arcadia 76, Viroqua 47
ARCADIA — Nolan Martin led the Raiders to an early run that helped them put it away early.
Martin scored 23 of his game-high 26 points in the first half, making four 3-pointers in the process, and the Raiders (12-6, 6-4) led 18-2 to start the game.
Viroqua (2-15, 1-8) was led by Sam Jett's 12 points.
Scenic Bluffs
Bangor 74, Wonewoc-Center 55
WONEWOC, Wis. — The Cardinals, ranked second in Division 5, raced out to a 38-25 halftime lead and never looked back in remaining unbeaten in the conference.
Bangor (15-1, 10-0) was led by sophomore Grant Manke's 19 points, while senior Drew Johnson added 13. The Cardinals have won 25 straight conference games heading into Friday night's contest against third-ranked Royall.
Brookwood 64, Cashton 38
CASHTON — Robert Cunitz scored a game-high 19 points to power Brookwood (13-4, 6-4) past Cashton. Teammate Orrie Maurhoff added 13, while Garrett Gerke finished with 11 for the Falcons, who led by 15 points at the half.
Brady Butzler led Cashton (4-13, 2-8) with 14 points.
Nonconference
Holmen 66, G-E-T 53
HOLMEN — A balanced attack on offensive and tight defensive pressure by the Vikings led to the win. Four Vikings (8-11) scored in double figures, led by Jimmy Gillespie's 16 points, but everyone who scored tallied at least seven points.
Holmen made 13 3-pointers, while Robert Hart added 12 points. Tate Grass had 11 points and 10 rebounds, while Kevin Koelbl had seven points and 11 assists.
Chris Thompson led G-E-T (10-6) with 18 points.
BOYS HOCKEY
MVC
Aquinas co-op 8, Central/Logan 2
ONALASKA — Charlie LaPlount and Connor Duncan scored twice each to give the Avalanche (17-6, 7-1) a win and share of the MVC championship.
Onalaska 7, Tomah 1
TOMAH — The Hilltoppers earned their share of the MVC championship by taking care of the Timberwolves. Jacob Dirks scored three goals for Onalaska (18-5, 7-1).