RIVER FALLS, Wis. — Expectation finally became reality for the Melrose-Mindoro High School girls basketball team on Saturday afternoon.
The Mustangs established the goal of qualifying for their first WIAA state tournament when this season began — it initially entered their minds last season — and met it by beating Colfax 52-31 in a Division 4 sectional final Saturday afternoon in River Falls, Wis.
"We've talked about this the last two years, and we certainly talked about it when we started practice this season," Melrose-Mindoro coach Joey Arneson said. "They didn't let it slip through their fingers.
"We may have been up by a big margin, but we talked about playing like it was a one-point game. Every play means everything, and this is the first time we have gone to state."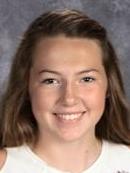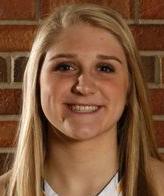 Sophomore Mesa Byom and junior Katie Christopherson scored 13 points apiece to lead the second-ranked Mustangs (26-0), who carved out a 12-point halftime lead and extended it the rest of the game. Junior Erika Simmons added 12 points, and sophomore Emily Herzberg made three 3-pointers for nine.
But Arneson said defense was the difference. Colfax (20-6) shot 503 3-pointers this season and was held to four made attempts on Saturday.
"They are an unbelievable 3-point shooting team," Arneson said. "The defense played very well against that and making those shots hard."
Seeds for state qualifiers will be determined Saturday morning, and the Mustangs will play their semifinal game Thursday night at the Resch Center in Green Bay.
DIVISION 2
Hortonville 69, Onalaska 59
STEVENS POINT, Wis. — The Hilltoppers just couldn't come up with enough answers defensively to stop Hortonville. Each time Onalaska (22-4) would cut into the deficit, Hortonville would answer with a run to regain control.
Senior Emma Gamoke scored 20 points for the Hilltoppers on the strength of four 3-pointers, while sophomores Lexi (15) and Kenzie (13) Miller each reached double figures.
Shay Frederick, a 5-foot-6 senior guard and Valparaiso recruit, scored a game-high 25 points and 6-2 forward Macy McGlone added 21 to advance Hortonville (20-6) to the state tournament.
BOYS BASKETBALL
DIVISION 2
Central 70, River Falls 52
The Red Raiders used a hot shooting night to down River Falls and set up a third showdown with MVC rival Onalaska in the sectional semifinal.
That semifinal will be at 7 p.m. Thursday, and will most likely be moved from its original host in Menomonie to Logan's Fieldhouse. Tickets will be sold to students at 10 a.m. on Monday, and open to the public at 10:30 a.m. Monday.
Central (22-2) sophomore Johnny Davis scored a game-high 27 points on 9-for-14 shooting from the field and 9 of 12 shooting from the free-throw line. He also added six rebounds. Junior Noah Parcher added 18 points — nine from free throws — and senior David Hayden added 12 on a perfect shooting night (5-for-5 from the field and a made free throw). Central was 23 of 36 from the field (63.9 percent).
River Falls (16-8) stayed in the game via the 3-pointer, making 10 of 33 tries. Jaxon Knotek led the way with 19 points, but the team scored just 17 points in the second half.
Onalaska 51, Rice Lake 49
ONALASKA — With the Hilltoppers clinging to a slim lead, sophomore Carson Arenz made the front end of bonus free throw to go up by two. He then missed the second attempt, but Onalaska (20-3) was able to force Rice Lake into a desperate 3 that missed as time expired.
Senior Noah Skifton led the Hilltoppers with 24 points, including four 3-pointers. Arenz (12) and sophomore Tyrell Stuttley (10) also reached double figures.
Spencer Pale and Avery Habas led Rice Lake (17-6) with 11 apiece.
DIVISION 3
G-E-T 75, Black River Falls 52
BLACK RIVER FALLS — The Red Hawks (18-6) were able to bottle up Tigers' senior forward Ethan Anderson in the second half, and paired with a lights-out shooting performance after halftime, G-E-T controlled the second half.
G-E-T was led by senior Chris Thompson's 28 points. Sawyer Schmidt added 13 and David Kvistad added 10.
Anderson had 20 for Black River Falls (18-6).
DIVISION 4
Melrose-Mindoro 73, Osseo-Fairchild 66
OSSEO, Wis. — The fourth-seeded Mustangs pulled off the upset, knocking off No. 1 seed Osseo-Fairchild on the Chieftains' home floor. Melrose-Mindoro (18-4), the Dairyland Large regular-season champions, earned a spot in the sectional semifinals where it will face third-seeded Durand at 7 p.m. Wednesday at Altoona, Wis.
Drew Blaken led the Mustangs with 18 points, 13 of which came in the first half, while Andrew Scafe finished with 17. Andrew Antony also scored in double figures for Melrose-Mindoro with 13 points.
DIVISION 5
Bangor 87, Eleva-Strum 53
BANGOR — Bangor got off to a red-hot start, scoring 52 first-half points, then cruising past Eleva-Strum in a Division 5 regional final. Top-seeded Bangor (23-1) will face second-seeded seed Royall in a sectional semifinal at 7 p.m. Thursday at West Salem.
Bangor, ranked No. 2 in Division 5 in the final Associated Press poll, used a strong first half from Drew Johnson, who drained three 3-pointers in scoring 17 of his game-high 20 points in the opening half. Luke Reader came up big, too, for Bangor, scoring 10 of his 14 points in the first half.
Caleb Miedema added 14 points for Bangor, while teammate Grant Manke finished with 11.
Bangor made 17 of 30 attempts from the free-throw line, while Eleva-Strum was 15 of 21. Drew Severson led Eleva-Strum (12-12) with 12 points.
WRESTLING
MSHSL individual state meet
ST. PAUL, Minn. — Junior Kyle Cavanaugh of Caledonia/Houston dominated his state championship match 11-1 over Osakis' Gage Zieske at 138 pounds to tally his first career state championship.
Cavanaugh (35-4) secured takedowns in each of the three periods, and never trailed en route to his major decision win. Zieske (47-2) gave Cavanaugh a total of four points on stalling violations. Cavanaugh won his semifinal earlier in the day 4-3 to advance to the title match.
Senior Zach Schneider (40-3) was equally impressive in his 9-2 win for the title at 160.
After being tied at 2 with Westfield's Colton Krell (41-4), Schneider secured a takedown and got near-fall points late in the second round, and then added an escape point to start the third to take a commanding 7-2 lead and he controlled things from there.
Schneider was pushed to overtime in his semifinal, but he emerged with an 11-9 victory to make it to the finals.
Seniors Brent Robley (19-7, 285) and David Seymour (20-13, 152) lost in the first round of the consolation bracket.
GYMNASTICS
WIAA individual state meet
WISCONSIN RAPIDS, Wis. — Viroqua co-op sophomore Lydia Korn placed seventh and West Salem co-op senior Ellie Tschumper eighth in the Division 2 all-around as individuals took their turn in the spotlight after Friday night's team competition.
Korn posted a score of 35.15 to edge Tschumper (35.1), whose best performance was an 8.933 on the uneven bars.
Tschumper also had 8.8 on the floor exercise and vault and an 8.567 on the balance beam. Korn had a 9.067 on the floor, an 8.917 on the beam, an 8.9 on the vault and an 8.267 on the bars.
Korn's score on the floor tied for fifth overall. She was eighth on the beam and ninth on the vault.
West Salem seniors Maria Lyga and Emma O'Flaherty were ninth on the beam (8.817) and bars, respectively.
Logan/Central sophomore Caelen Lansing tied for sixth on the floor (9.367) in Division 1, and Holmen freshman Kabryn Burns was eighth on the beam (9.233). Lansing wound up 18th in the all-around with additional scores of 8.717 on the bars, 8.567 on the vault and 8.467 on the beam.
Burns didn't compete on the bars and had scores of 7.983 on the floor and 7.9 on the vault.