MELROSE — Junior Katie Christopherson scored a game-high 21 points to lead the Melrose-Mindoro High School girls basketball team to an 81-37 win over Onalask
Christopherson had 11 points in the first half and hit a 3-pointer on her way to 10 in the second as the Mustangs (2-0) had five double-figure scorers.
Sophomore point guard Calette Lockington added 15 and went 5-for-6 from the free-throw line in the second half. Emily Herzberg added 13 and Mesa Byom and Erika Simmons 11 apiece for Melrose-Mindoro.
Kaitlyn Kennedy scored 11 to lead the Knights.
FOUNTAIN CITY, Wis. — The Red Hawks (2-1) won for the second time in three games behind 18 points from Olivia Zielke and 16 from Lexi Wagner.
Zielke went 9-for-10 from the free-throw line in the second half and 10-fr-12 for the game. Wagner made one 3-pointer and scored 15 of her points in the second half after the Pirates took a 19-18 halftime lead.
Prairie du Chien 35, Sparta 23
SPARTA — Callie Ziebell had a game-high 13 points for the Spartans. Gabby Richie led the Blackhawks (1-1) with 11 points as Prairie du Chien ended a 23-game losing streak.
Chippewa Falls 77, Onalaska 52
CHIPPEWA FALLS — The Hilltoppers held a 30-28 lead entering the break, but were marred by foul trouble in the second half.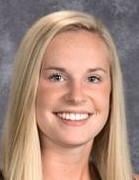 Chippewa Falls made 29 free throws, as the Hilltoppers racked up 30 fouls for the game. Caelen Givens was 12-for-16 from the strip, as she lead Chippewa (1-1).
Emma Gamoke had a game-high 24 points for Onalaska (1-1).
MENOMONIE — Kylie Mogen had a game-high 24 points for the Mustangs, who led 31-18 at the half.
Sophie Leinfelder scored nine points to lead the Red Raiders (1-1), who also received eight from Emily Secord and seven from Ally Pangier.
Arcadia 47, Fall Creek 25
ARCADIA — Linzy Sendelbach was the only player in double figures on the night, recording a game-high 16 points for the Raiders (2-0).
Sparta 41, Adams-Friendship 30
SPARTA — Alex Burke made three 3-pointers in the first half and wound up with a game-high 11 points for the Spartans, who held the Green Devils to 12 first-half points.
Brookwood 79, North Crawford 54
ONTARIO — Grant Smith scored a game-high 37 points for the Trojans, but Robert Cunitz countered with 34 for the victorious Falcons (1-0). Garrett Gerke added 10 points for Brookwood.
West Salem/Bangor 12, Mosinee 1
MOSINEE, Wis. — Jack Gorniak had two goals and two assists, while Alex Jackson had a pair of goals and an assist to lead the Panthers to a season-opening win.
Onalaska 5, River Falls 0
RIVER FALLS, Wis. — Tommy Duren scored two goals for the Hilltoppers, who scored twice in the first period and twice in the third.
Andrew Walz had a goal in the first half and assist in the third, and McKay Wolsey had an assist in the first and goal in the second, while Hardy Weiner assisted on two goals.
Hayes Weiner had 29 saves for Onalaska.
Onalaska co-op 4, Chippewa Falls/Menomonie 1
ONALASKA — Junior Kaley Manglitz had a hat trick and the Hilltoppers (1-0) won their debut game. Chloe Strain added a goal for Onalaska.