GALESVILLE — The Onalaska High School girls basketball team found a way to recover from a loss to Aquinas early in the week behind a big game from senior Emma Gamoke on Thursday.
Gamoke scored 26 points as the Hilltoppers picked up a 61-54 nonconference victory over G-E-T.
Gamoke made seven 3-pointers — five in the first half — as the Hilltoppers (9-2) started to get the taste of a loss to the Blugolds on Monday out of their mouths.
Sophomore Lexi Miller added 12 points for Onalaska, which had a seven-game winning streak snapped by Aquinas. The Hilltoppers made 10 3-pointers.
The Red Hawks (7-2) were led by junior Olivia Zielke's 19 points. Junior Lexi Wagner added 15.
Logan 54, Black River Falls 49
BLACK RIVER FALLS — Claire Borsheim scored 19 points, and Leah Suprenant added 17 as the Rangers (1-8) won their first game of the season.
The Tigers (0-10), who led 28-25 at halftime, were led by 12 points apiece from Katie Dobson and Asia Rave.
River Falls 54, Central 51
After trailing 28-21 at the break, the Red Raiders had a chance to tie it at the end after Sophie Leinfelder snagged an offensive rebound off a missed free throw, but her 3-pointer went off the back iron.
Kylie Strop scored a game-high 21 points for River Falls (3-8) while Heather Opitz finished with 14 to lead the Red Raiders (4-6).
RICE LAKE, Wis. — Senior Brooklyn Paulson hit four 3-pointers and finished with a team-high 20 points, and Caitlin Young added 17, but the Vikings fell as their half-court heave fell short at the buzzer.
Holmen (7-2) had a hard time stopping 6-foot-2 University of Minnesota-Duluth recruit Brooke Olson, who scored a game-high 28 points for the Warriors (7-1).
Crestwood (Iowa) 70, Prairie du Chien 43
PRAIRIE DU CHIEN — Gabby Ritchie led Prairie du Chien with 15 points against the second-ranked team in Iowa Class 3A.
The Blackhawks (3-6) trailed 42-22 at the half.
TOMAH — The Vikings were led by Jimmy Gillespie's game-high 21 points, picking up a big road win.
Gillespie had three 3-pointers in the second half and went 4 of 5 from the free-throw line. Cameron Weber added 15 and Robert Hart had 10 for Holmen (2-4, 2-2).
Josh Dahlke scored 17 points and had 12 rebounds for Tomah (3-2, 1-1), while Kyle Kroener added 15 points.
Bangor 74, Wonewoc-Center 38
BANGOR — Drew Johnson finished with a game-high 13 points, as Bangor (4-0, 3-0) outscored the Wolves (4-2, 1-2) 48-24 in the second half. Thirteen Cardinals scored as they ran their conference winning streak to 20 games.
Caledonia 94, Southland 64
SOUTHLAND, Minn. — Sophomore Noah King scored 19 points while brother Owen, a senior, added 16 points in a big conference win.
Caledonia (6-0, 4-0) scored 48 first-half points.
GALESVILLE — Noah Skifton poured in a team-high 24 points for the Hilltoppers (5-1) and had 18 of them in the second half. Sophomore teammate Carson Arenz had 15 of his 21 in the second half.
The Red Hawks (4-1) were led by a 25-point game from senior Chris Thompson.
Onalaska Luther 69, Sparta 66
ONALASKA — Bennett Loersch had 23 points and 11 rebounds for the Knights (4-4), who outscored the Spartans (4-5) by eight points in the second half.
Emery Byus made three of Onalaska Luther's eight 3-pointers and added 15 points, while teammate Noah Matzke scored 16.
Sparta shot 34.2 percent and was led by Alex Burke's 18 points.
West Salem 62, Adams-Friendship 57
WEST SALEM — Hunter Wakefield had a 25-point, 13-rebound double-double in the Panthers' second win of the season.
Malachi Athnos chipped in with 21 points. The score was tied at 24 at halftime.
ARCADIA — Nolan Martin scored 31 of his game-high 39 in the second half to help the Raiders (6-1) take their four-point halftime lead to a double-digit victory. Martin hit all seven of his 3-pointers in the second half including making a 3 on four straight possessions at one point.
Viroqua 46, West Salem/Bangor 30
BANGOR — Six of Viroqua's eight wins were by pin.
The quickest was in 1 minute, 2 seconds at 170 pounds as Tyler Hannah pinned Nathanael Wiggins. At 182, Paul Nickelotti pinned Coltan Eilers in 1:53.
In the biggest individual bout of the dual, West Salem/Bangor's Dalton Schams scored a 4-0 win over Casey Leer at 132.
Garrett Wise and Isaac Killilea led the Onalaska/Holmen/Aquinas team with four event wins between the two.
Wise set a school record in the 100-yard butterfly (55.01), while Killilea won the 500 freestyle (5:28.5).
Both were part of the 200 medley relay win (1:52.33) with Will Ramis and Edward Hale as well as the 400 freestyle relay win (3:37.88) with Harrison White and Evan Weber.
Central/Logan 8, La Crescent 1
LA CRESCENT — Drew Kjos netted a hat trick while Gunnar Snyder made 22 saves in goal for La Crosse (4-4-1).
Mason Holzer scored the lone goal for La Crescent (2-7).
West Salem/Bangor 7, Baraboo 1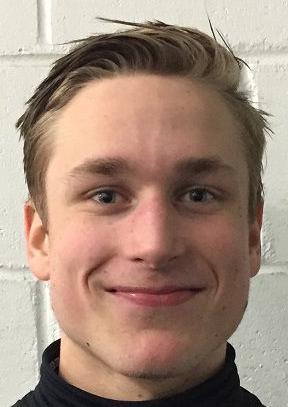 BARABOO, Wis. — The Panthers came out hot, scoring five goals in the first period to put the game away early.
Senior Jack Gorniak had four goals, while Alex Jackson had two for West Salem/Bangor (7-2). Senior Ryan Beirne had two assists, while goalie Adam Helgeson tallied 10 saves.
Onalaska co-op 7, Rochester Century 3
ONALASKA — Onalaska co-op's Kaley Manglitz had three goals and Chloe Strain had four assists in the win.
ONALASKA — Holmen put together a team score of 128.8 to win a conference meet.
Caelen Lansing won the vault (8.5), uneven bars (8.5) floor exercise (9.2) and all-around (33.575) for Logan/Central, which finished second with a score of 121.325.
Holmen's Avery Torgeson won the balance beam (8.6).