ONALASKA — The Onalaska Luther High School boys basketball team is making a habit of winning close games.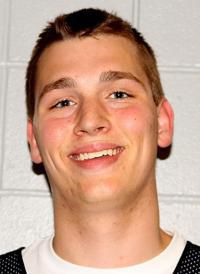 Junior Bennett Loersch helped the Knight extend their winning streak to four games by grabbing an offensive rebound and scoring at the buzzer to left them to a 51-50 nonconference victory over Prairie du Chien.
Loersch wound up with 11 points as Onalaska Luther (10-7) followed up a 71-69 win over West Salem on Thursday with the buzzer-beater.
Emery Byus scored 19 points to lead the Knights, who had just four players score. Ben Kutz matched Loersch's 11 and Noah Matzke added 10.
The Blackhawks (9-1) were led by Mason Kramer's game-high 22. He scored 18 of those in the second half.
Eau Claire Regis 66, Aquinas 58
EAU CLAIRE, Wis. — Brandon Merfeld scored 16 points, and Jake Savoldelli and Conley Malone added 15 apiece, but the Blugolds (10-8), who have lost four of their last six games.
Malone had 14 on four 3-pointers in the first half, and Savoldelli had 10 points in the second half. Merfeld also hit two 3-pointers in the first half.
GIRLS BASKETBALL
Nonconference
Aquinas 75, Eau Claire Regis 35
EAU CLAIRE, Wis. — The top-ranked Blugolds (17-0) won their 38th straight regular-season game by blasting the Ramblers by a 41-11 margin in the second half.
Madessa Collins and Kyah Steiner each scored 12 points for Aquinas, which also received 10-point games from Lexi Donarski and Whittni Rezin.
Prairie du Chien 42, Onalaska Luther 38
ONALASKA — Ella Hager and Macey Banasik scored 11 points each for the victorious Blackhawks (9-10), who have won two of their last three games.
The Knights (5-11), who scored 15 points in the first half, were led by Allison Beagle's 11.
Crestwood 67, Caledonia 46
CALEDONIA — Katie Tornstrom scored 20 points for the Warriors (16-5), who had a nine-game winning streak come to an end at the hands of Iowa's top-ranked team in Class 3A.
Tornstrom made four 3-pointers — two in each half — and scored 12 of her points in the second half.
WRESTLING Coulee Conference Meet
WESTBY — Melrose-Mindoro/G-E-T cruised to the victory with 345 points — Viroqua's 246 were second — and crowned seven individual champions.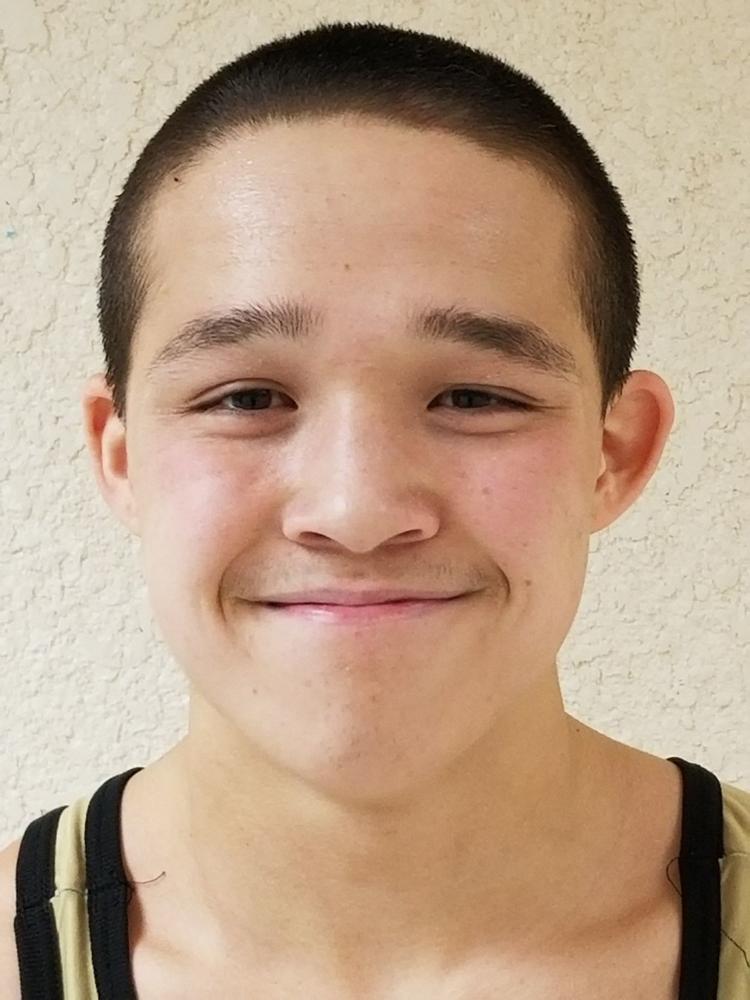 Jack Marley (120, 34-6), Julian Purney (126, 33-5), William Johnson (160, 22-14), Landon Lockington (182, 27-12), Bryce Burns (195, 26-5), Sam Jansen (220, 27-6) and Josh Marciulionis (285, 26-12) all won for the Titans.
Cale Anderson (106, 40-3), Josh Frye (113, 36-5), Ryan Hannah (145, 37-1) and Tyler Hannah (170, 40-3) won for Viroqua. Dalton Schams (132, 34-4) and Aaron Bahr (138, 39-5) won for third-place West Salem/Bangor.
Scenic, Ridge and Rivers Meet
HILLSBORO, Wis. — Brookwood (128) placed second to Pecatonica/Argyle (164½) and had championship performances from James Gjefle (138, 27-6) and Trey Kaiser (285, 31-4)
GYMNASTICS
Middleton Invitational
MIDDLETON, Wis. — The West Salem co-op placed third among eight teams with a score of 136.8. Middleton won with a 138.925, and Waukesha's co-op followed at 137.925.
West Salem senior Ellie Tschumper won the all-around (35.75) after winning the uneven bars (9.1), placing second on the floor exercise (9.3) and finishing seventh on both the vault (8.4) and balance beam (8.95).
Anna Gorski was sixth (33.375) and Sydney Hammes ninth (33.15) ninth in the all-around for West Salem. Maria Lyga was fifth (9.1) on the floor exercise, and one of four West Salem competitors among the top nine.
G-E-T co-op Invitational
GALESVILLE — The G-E-T co-op won the seven-team Silver Session with a score of 121.375, while Arcadia (113.25) was second and the Viroqua co-op (108.825) third.
G-E-T's Sophie White won the balance beam (7.55) and had the top all-around score (32.475) in Silver competition. Teammate Lauren Koss won the vault (8.5).
Central/Logan (117.65) was fifth in the six-team Gold Session. Caelen Lansing won the uneven bars (8.85 and was second in the all-around (35.175).
BOYS HOCKEY
Nonconference
West Salem/Bangor 4, Antigo 1
WEST SALEM — West/Salem Bangor, playing its fifth game in nine days, used three first-period goals to take control, then held off Antigo behind the goaltending of Adam Helgeson (28 saves) and Mitch Hammes (13). Jake Whitbeck opening the scoring for West Salem/Bangor (16-6) with a first-period goal, and Jack Gorniak added two more in the opening period.
After a scoreless second period, Whitbeck added a third-period goal for the Panthers, who honored their 12 seniors.
"We were able to grind one out against a tough Antigo team, which was pretty special on a night we honored our 12 seniors," West Salem/Bangor coach Eric Borre said.
D.C. Everest 3, Onalaska 1
ONALASKA — All four goals were scored in the first period as D.C. Everest (15-5-2) scored two goals four minutes apart for a 2-0 lead. Onalaska's Jacob Dirks brought the Hilltoppers (17-5-0) within one, but at the end of the period, Ryan Begley extended the Evergreens' lead.
Hayes Weiner made 29 saves for the Hilltoppers, who put 25 shots on D.C. Everest's Michael Janke.
Central/Logan 7, La Crescent 2
The Red Rangers (10-8-1) jumped out to a 6-0 lead that spanned over the first two periods.
Cole Losen and Zach Fellenz scored two goals apiece.
The two La Crescent goals were from Mason Holzer and Sam Shimshak.
GIRLS HOCKEY
Onalaska co-op 3, St. Croix Valley 1
RIVER FALLS, Wis. — Kaley Manglitz, Taylor Fox and Jaidyn Groshek scored for the Hilltoppers (11-11-1), who received 27 saves from Claire Bekkum and knocked off the state's third-ranked team. Manglitz scored her 17th goal of the season, Groshek her 12th and Fox her first.
Jessica Culp assisted on two goals.