MAZOMANIE, Wis. — The sixth-seeded Aquinas High School boys basketball team used a game-high 30 points from junior Brandon Merfeld to knocked third-seeded
Wisconsin Heights out of the WIAA Division 4 playoffs with a 73-67 victory in a regional semifinal on Friday.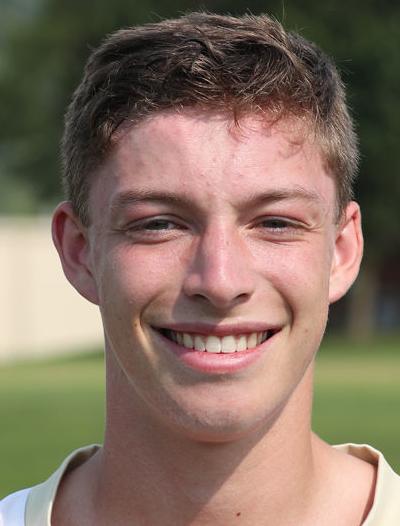 The Blugolds were able to keep up with the Vanguards' early scoring pace, and then held off its attempt to come back once Aquinas took the lead in the second half.
Merfeld made four 3-pointers four 3-pointers in the first half. He made eight free throws, as well. Seniors Randy Jacobson (18) and Conley Malone (17) provided additional scoring punch as Aquinas (12-12) earned a home game against seventh-seeded Onalaska Luther (14-10) on Saturday.
Wisconsin Heights made 11 3-pointers.
Division 2
River Falls 59, Tomah 52
TOMAH — Despite leading by 10 points after one half, the Timberwolves were knocked off by the fifth-seeded Wildcats.
Tomah couldn't slow down the hot shooting of the River Falls in the second half.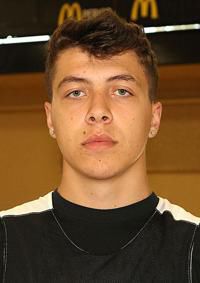 River Falls (15-8) made six 3-pointers in the second half, as Jackson Knotek had 15 of his 17 points after halftime. Payton Flood added all 12 of his points after halftime for River Falls.
Josh Dahlke scored a game-high 25 points for Tomah (14-8), fighting through a double-team for much of the game to do so.
Rice Lake 76, Logan 66
RICE LAKE, Wis. — CJ Siegel is the Rangers' (11-13) new all-time leading scorer after a 24-point game against Rice Lake (18-5) as their season came to an end.
Siegel accumulated 1,291 points to break Trevor Jorgenson's previous record of 1,284. Siegel finished the night by going 8-for-11 from the free-throw line as teammate Calvin Mavin finished with 17 points.
Division 3
G-E-T 66, Stratford 59
GALESVILLE — The Red Hawks (17-6) recorded 12 3-pointers in coming back from a two point halftime deficit.
Senior Chris Thompson tallied 20 points after a 16-point second half. Tyler Scherr finished with 15 points while Sawyer Schmidt had 12 points stemming off of four 3-pointers.
Black River Falls 78, Arcadia 67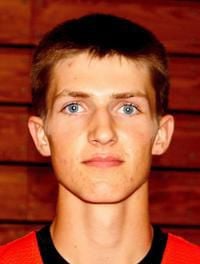 BLACK RIVER FALLS — A bigger presence on defense allowed Black Rivers Falls (18-5) to outscore Arcadia (14-9) 43-30 in the second half after finish behind two points at the half.
Ethan Anderson finished with 23 points for the Tigers as Bryce Seiber followed with 20. Elliot Bird (13) and Isaac Cowles (11) also reached double figures.
Wisconsin Dells 65, West Salem 46
WISCONSIN DELLS, Wis. — The Panthers (10-14) couldn't slow down the scoring duo of Alex Weiss and Tanner Brandt.
Brandt had 35 points while Weiss had 22 for the top-seeded Wisconsin Dells.
Malachi Athnos' 15 points led West Salem.
Melrose-Mindoro 76, C-FC 54
MELROSE — The Mustangs (17-4) ran out to a big first-half lead and didn't let the Pirates come back.
Melrose-Mindoro led by 25 at half, thanks in part to 14 first-half points from Andrew Scafe and 11 more from Drew Blaken. Blaken finished with 13, while Scafe had a game-high 21. The Mustangs went 16-for-21 from the free-throw line.
C-FC (8-15) was led by Carter Theusch's 16 points, 12 of which came from 3-pointers.
Onalaska Luther 60, Fennimore 45
FENNIMORE, Wis. — Noah Matzke led the Knights (14-10) with 24 points, while Emery Byus added 15. Senior center Bennett Loersch added 10 points.
Division 5
Bangor 83, Alma Center Lincoln 63
BANGOR — The second-ranked Cardinals (22-1) built a comfortable 52-28 halftime lead to stay ahead of the Hornets (6-17).
Caleb Miedema led Bangor with 24 points, 15 of which came in the first half. Grant Manke (14), Drew Johnson (11), Luke Reader (10) and Trevor Jones (10) all finished in double figures.
Nathan Lucas had 17 points to lead Lincoln followed by Justin Rowekamp with 15 and Ethan Breheim with 12.
De Soto 46, Kickapoo 34
DE SOTO — Dylan Chapes and Riggin Beck both scored 14 points in the win for the Pirates (18-4).
The Pirates held Kickapoo to 11 first-half points.
WRESTLING
MSHSL individual state meet
ST. PAUL — Caledonia/Houston senior Zach Schneider (37-3) advanced to the semifinals at 160 with a 7-5 first-round win and then beat Lake Crystal-Wellcome Memorial Area's Jeremiah Colon 18-6 in the quarterfinals.
Junior Kyle Cavanaugh (32-4, 138) steamrolled his way to the semifinals as well, tallying a second-period pin in the first round and then blanking Badger/Greenbush-Middle River's Owen Novacek 6-0 in the quarterfinals.
Seniors Brent Robley (19-6, 285) and David Seymour (20-12, 152) lost in the first round, but will compete in the consolation bracket on Saturday.