ONALASKA — The Tomah High School boys basketball team pulled off an upset Tuesday night, taking down MVC-leading Onalaska at the Charles Deeth Fieldhouse 54-50.
Josh Dahlke led the way for the Timberwolves (13-7, 6-4) scoring 16 points. Kyle Kroener converted a three-point play with about two minutes remaining that gave Tomah a 53-50 lead and the the Hilltoppers (18-2, 10-1) couldn't find a way to cut into the deficit. Trey Gnewikow added 12 for Tomah.
Onalaska, the No. 3 team in Division 2, suffered its first conference loss, which opens the door for Central to retake first place in the MVC if the Red Raiders can defeat the Hilltoppers on Friday.
Senior Noah Skifton led Onalaska with 15 points.
MVC
Central 72, Sparta 59
SPARTA — The Spartans gave the No. 4 team in Division 2 a scare early, but the Red Raiders did enough to avoid the road upset before the highly-anticipated rematch against Onalaska on Friday.
Central (18-2, 9-1) sophomore Johnny Davis scored a game-high 24 points, 17 of which came in the first half. Junior David Hayden added 17 and sophomore Noah Parcher had 13.
Sparta (4-17, 0-12) trailed by six at halftime, with seven players having four or more points at that time. Nick Church hit a pair of 3s in the second half to finish with 14.
Holmen 74, Aquinas 63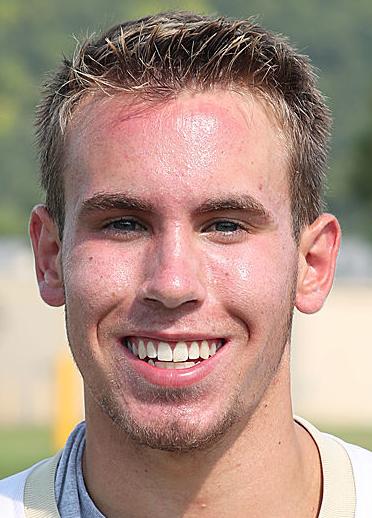 A hot shooting night from Holmen's Jimmy Gillespie powered the Vikings to the conference win.
Gillespie hit seven 3-pointers — five in the second half — en route to 23 points. Senior Craig Newsome Jr. added 17 points, and Sawyer Philips chipped in 15 for Holmen (9-12, 4-7).
Aquinas' Brandon Merfeld scored a game-high 28 points, 17 of which coming after halftime. Conley Malone had 13 points and reached the 1,000-point mark for his career with the Blugolds (10-10, 3-7).
Nonconference
Westby 73, Brookwood 65 (OT)
WESTBY — Westby (3-16, 1-8) scored 10 points in overtime to take the lead over Brookwood (14-5, 7-4). The Falcons missed two shots at the end of regulation and left the game tied at 63.
Sam Strangstalien led the Norsemen with 25 points. Ryan Daines (15), Joe Armbruster (12) and Alex Gluch (10) also finished in double figures.
Robert Kunitz scored 31 for Brookwood followed by Orrie Maurhoff with 17.
Bangor 93, Blair-Taylor 49
BANGOR — Sophomore Grant Manke had 19 points, and 14 players scored for the second-ranked Cardinals (18-1), who had four scorers reach double figures.
Caleb Miedema added 14 points, Cade Amborn 12 and Garrett Krueger 10 for bangor.
GIRLS BASKETBALL
MVC
Central 48, Sparta 38
Central's Sophie Leinfelder outdueled Sparta's Callie Ziebell and the Red Raiders came away with the victory.
Leinfelder scored a game-high 25 points on 9-for-17 shooting, including a pair of 3-pointers. Central (9-13, 5-7) held Sparta to 16 points in the second half.
Ziebell had 21 points on 10-for-13 shooting and had 12 rebounds for the Spartans (7-15, 3-9).
Aquinas 69, Holmen 51
HOLMEN — The Vikings got out to a 10-2 lead, but the depth and the constant pressure of the Blugold was too much to keep down.
Aquinas (21-0, 11-0), the top-ranked team in Division 4, extended its regular-season win streak to 43 and conference win streak to 34. Senior Whittni Rezin scored a game-high 17 points, while sophomore Lexi Donarski had 16.
Holmen (12-10, 7-5) was led by Caitlin Young's 14.
Onalaska 65, Tomah 47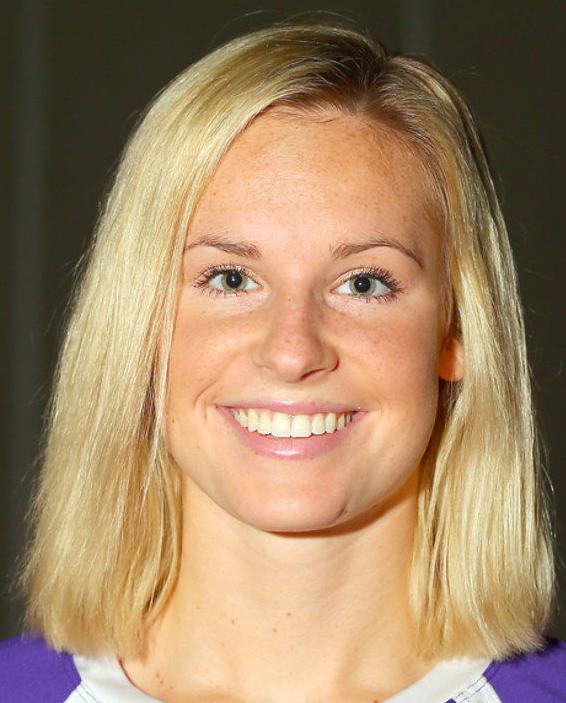 ONALASKA — Four Hilltoppers scored in double figures and the No. 5 team in Division 2 stayed hot despite playing its fifth game in eight days.
Emma Gamoke and Kenzie Miller each had 14 points to lead Onalaska (19-3, 10-2), while Lexi Miller and Olivia Gamoke added 11 and 10, respectively.
Tomah (13-9, 5-7) got a game-high 18 points from Reis Derousseau.
Scenic Bluffs
Bangor 57, Brookwood 38
ONTARIO — Jaclynn Freit scored 13 points for the fourth-ranked Cardinals (18-3, 13-0), who put the finishing touches on a fourth straight conference championship by knocking off the 10th-ranked Falcons (19-2, 11-2).
Ariana Hundt made two 3-pointers, and Freit added another as Bangor kept Brookwood's Allyson Nelson under control despite reaching 1,500 points for her career. Nelson was held to 10 as the Cardinals hit her with regular double-teams.
Three Rivers
Caledonia 72, Wabasha-Kellogg 40
CALEDONIA — The Warriors (19-5, 16-0) received points from 11 players to win another conference game.
Juniors Kaitlin Conniff and Ashley Schroeder scored 14 and 12 points, respectively, to lead Caledonia. The Warriors led 44-20 by halftime and made 12 3-pointers.
WRESTLING
WIAA Team Sectionals
Division 2 Viroqua Sectional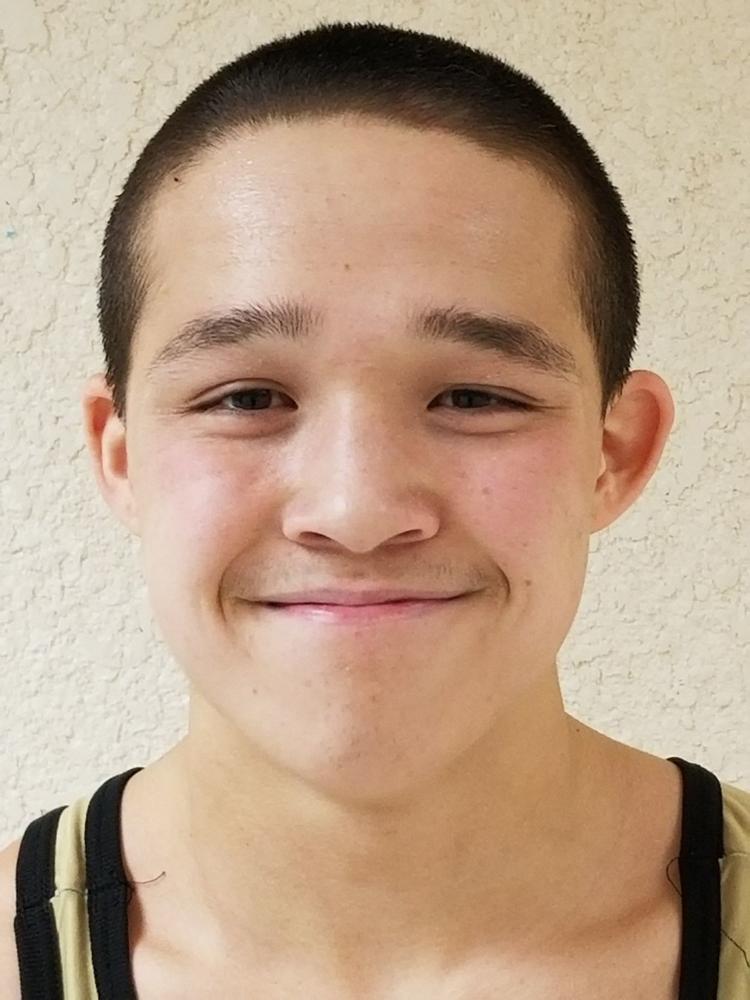 VIROQUA — Eighth-ranked Melrose-Mindoro/G-E-T earned a spot in the team state field by knocking off Evansville/Albany 46-24, then fifth-ranked Lodi 31-30.
The Titans won four of the first five matches against the Blue Devils to build their lead. Jack Marley (39-6) won by pin, and Julian Purney (38-5) followed up with a major decision at 126. By the time Jaden Anderson (28-13) won by technical fall at 152, Melrose-Mindoro/G-E-T had an 18-3 lead.
Fourth-ranked Prairie du Chien was beaten by Lodi 38-33 in the semifinal round. The Blackhawks won three matches — two by pin — late before Lodi won the final match for the victory.
Matt Rogge (39-1) won by pin at 106 to give PdC a 33-32 lead before Lodi's Jacob Hartland won the final match by pin. Bradyn Saint (36-13, 126), Traeton Saint (44-3, 138), Nick Rogge (42-5, 160) and Luke Wright (220) added pins for the Blackhawks.
Division 3
Royall Sectional
ELROY, Wis. — Fennimore took care of Brookwood 67-6 in one semifinal, and Darlington/Black Hawk beat Aquinas 57-15 in the other.
Trey Kaiser (35-4, 285 pounds) won for the Falcons, and Andrew Topolski (18-12, 170), Jack Horihan (29-4, 220) and Zack DeGroot (8-17, 138) all won for the Blugolds.
GYMNASTICS
Coulee
Viroqua co-op 130.050, Westby 110.275
VIROQUA — Viroqua co-op sophomore Lydia Korn swept all four events and won the all-around competition.
Korn scored 35.350 in the all-around, bolstered by dominant showings on the balance beam (9.025) and the floor exercise (8.85). She also tallied a 8.75 on the vault and a 8.725 on the uneven bars.