WEST SALEM — The West Salem High School volleyball team punched the throttle out of the gates, then held control from the service line and rolled to a 25-8, 25-10, 25-20 win over Arcadia on Tuesday to keep its record perfect in the Coulee Conference.
West Salem (12-5, 9-0 Coulee) served effectively throughout the match, connecting on 91 percent (67 of 74) of its serves, including 13 aces.
"We've really worked on serving a lot this year," Panthers coach Brett Thompson said. "At the beginning of the season it was a little rough, but I knew that was going to come. I really push for our girls to keep it low and tight to the net, and keep it aggressive.
"I knew we were going to take our lumps right away missing serves, but it's starting to come full circle, and we're starting to come around at the right time."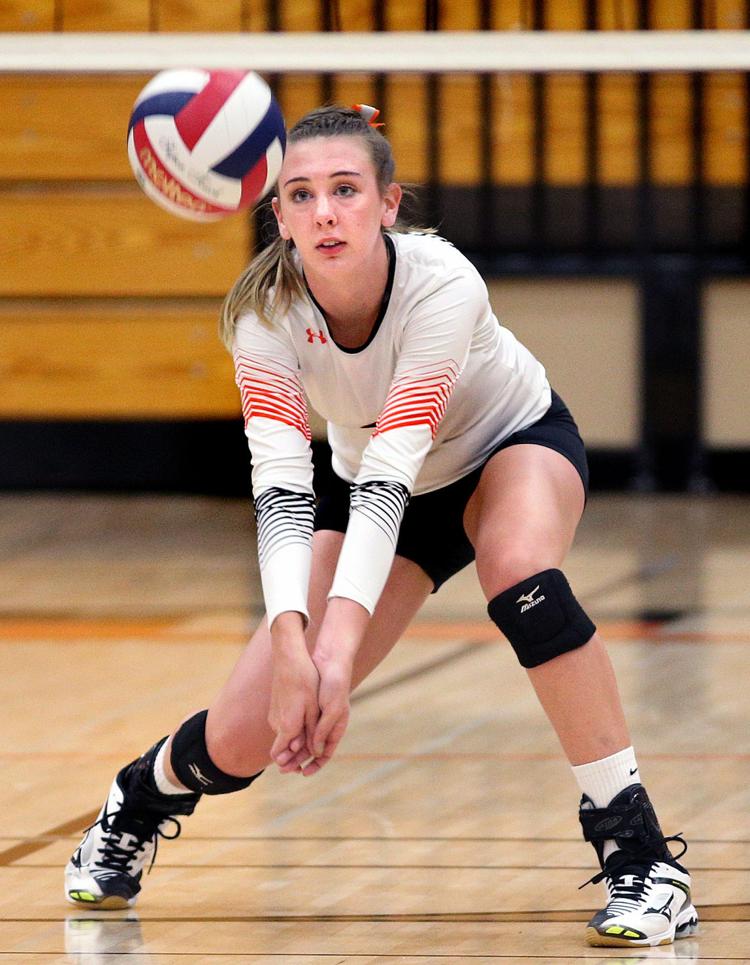 The Panthers asserted their will from the get-go, forcing the Raiders (5-4 Coulee) into a timeout after a 4-0 deficit. Back-to-back aces by senior McKenah Olson allowed West Salem to take a commanding 12-4 lead before cruising to the first-set win.
"It really helped us right away," Olson said of the quick start. "I know we usually struggle right away, and we get down and can't get back up as well as we want to. Starting out strong just helped us finish the game off all the way through, which we are not normally that good at."
West Salem opened up a 11-2 lead in the second set, and junior Brooke Bentzen added two aces down the stretch. Bentzen led the Panthers with a team-high four aces and 33 assists.
"At the beginning of the season, our biggest problem was definitely with our serves. We set goals for just our serving, because it was at the point where it was not very good. We've worked on it so much and we've improved so much. Our goal is 85 percent, and we've reached it every game since we've set our goal."
The Panthers ran into a bit of trouble in the third set — trailing 10-8 early on — but kills by senior Sadie Miller and Sam Thompson got West Salem back on track. Thompson led the Panthers with 11 kills.
Brett Thompson admitted to a lineup mistake in the third set, but was happy with the way that West Salem responded with high energy to close out a talented Arcadia team.
"For us to stay within ourselves and come back and get the win in the third set, it's huge," the coach said. "We had to kind of create our own energy so it was a great team effort in creating that because it's not just one person that creates that.
"It's the bench, it's the people on the court, it's our managers, it's our coaching staff. It was just a great team effort to have the energy to come out strong tonight."