The Onalaska High School girls basketball team showed its youth at times, but it showed off experience down the stretch on Thursday night.
The Hilltoppers hit 15 of 20 free throws in the final 2 minutes, 30 seconds of the game to hold off Menomonie 65-56 in a WIAA Division 2 sectional semifinal before approximately 1,000 fans at the Mark Sutton Memorial Gymnasium inside Central High School.
RICHLAND CENTER, Wis. — The Aquinas High School girls basketball team is one victory from a second straight appearance in the WIAA Division 4 …
Onalaska advances to Saturday's sectional final in Stevens Point, Wis., where the sixth-ranked Hilltoppers (22-3) will face Hortonville (19-6) in a rematch of the 2016 sectional final that sent the Onalaska girls program to its first state tournament.
"Free throws win games," said Onalaska sophomore Lexi Miller, who scored 16 points. "If we didn't make free throws and lock in like we should have, it could have been a different outcome."
The Hilltoppers led 50-41 with 3 minutes remaining, but allowed the Mustangs (14-11) to get no closer than six points thanks to their efficiency from the charity stripe.
Senior Emma Gamoke, who hit all nine of her free throw attempts and finished with a game-high 23 points, said that hours of free-throw shooting in practice helped keep away any nerves that may have crept in.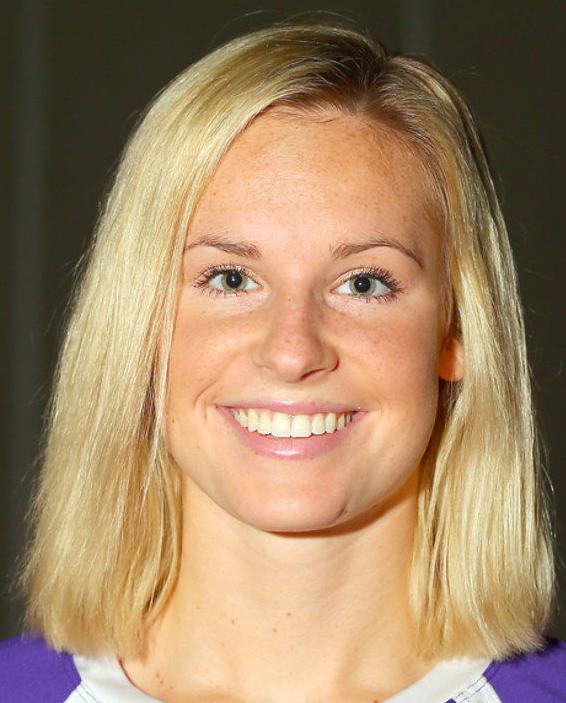 "We practice free throws so much," said Gamoke, who scored 21 points after halftime. "Making those free throws — I can do it in practice so I can do it in a game. That was kind of the mentality, and I have complete trust in my teammates to hit free throws, too and help us get a bigger lead."
Much like Saturday's regional final against Holmen, Onalaska came out tentative in the first half and went into the locker room at halftime trailing. But once again, the Hilltoppers found the energy it needed in the second half.
A 12-0 run, sparked by drive-and-kick 3-pointers made by both Gamoke sisters — Emma and freshman Olivia — helped Onalaska turn a 32-30 deficit into a 42-32 lead with 7:20 to play.
"We were kind of flat on offense, and too content to play on the perimeter," Hilltoppers coach Shane Schmeling said. "We talked at halftime again about attacking the rim, and once we did that, it opened up the perimeter."
Sophomore Kenzie Miller added 13 points, while the efforts of senior Jalyn Dobbins (seven points) and Olivia Gamoke (six points) rounded out the scoring for Onalaska.
"I thought we played unconfident early," Schmeling said. "We turned down some shots that we normally take, but we're young. Emma and Jalyn have been through the ropes, but the rest of our kids — Olivia is a freshman, Molly is a freshman, Kenzie and Lexi are sophomores — were probably a bit nervous, but at this point, it's just about advancing."
With the Polar Bears standing between the Hilltoppers and the state tournament once again, Emma Gamoke said that Onalaska will need an even- keel mentality to survive Saturday.
"Honestly, basketball is a game of runs, and when you get to these types of big matches, it's all runs. That's all there is," Gamoke said. "You can't get too high and can't get too low, because anybody can come back. Just keeping our composure and just knowing what we've done so far this season, we're capable of doing so much more this season. We're not done yet, and that's been the emphasis on the season."
---