Aquinas High School graduate Bronson Koenig will continue his professional basketball career with the Chicago Bulls.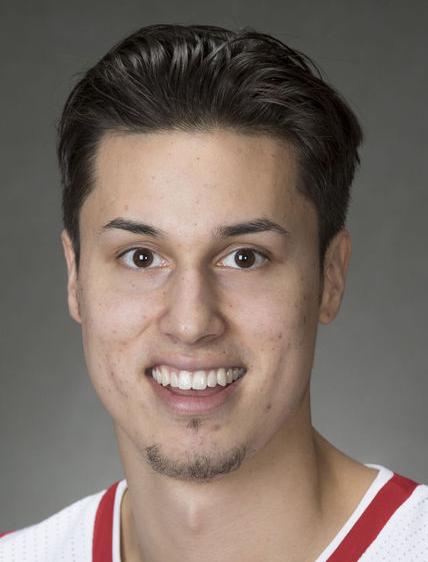 The 6-foot-4 guard flew from Los Angeles to Chicago on Tuesday in order to report to the Bulls and replace personal workouts with team workouts at the NBA team's training camp.
He was expected to sign the contract Wednesday afternoon.
Koenig will join a team that had 10 guards in camp as of Tuesday night with the goal of making the roster. If he doesn't, Koenig will sign with Chicago's G League team — the Windy City Bulls.
The University of Wisconsin graduate signed a two-way contract with the Milwaukee Bucks in July, but the team requested waivers on Koenig late last week. He cleared the waivers process before the Bulls quickly became involved.
Koenig, who averaged 5.2 points for Milwaukee during the NBA Summer League, will either make the team or play for Windy City. The Bulls have no two-way contracts — a combination contract shared by the G League team and its parent franchise — available.
Bronson Koenig is in the middle of a very quick — but important — step in his basketball life.
Each NBA team is allowed to sign two players via two-way contract.
Chicago is coached by Fred Hoiberg, who played at Iowa State before playing 541 games with Indiana, Chicago and Minnesota. He made 373 3-pointers and averaged 5.4 points per game before turning to coaching.
Before coaching the Bulls the last two seasons, Hoiberg coached at Iowa State, where his roster included Onalaska graduate Matt Thomas.
Thomas begins his professional career with Obradoiro of the Liga ACB in the Spanish basketball system when its regular season starts Saturday,
Koenig averaged 14.5 points per game as a senior at Wisconsin and helped the Badgers qualify for four NCAA tournaments, four Sweet 16s, two Final Fours and one championship game during his career. He also helped the Blugolds win two WIAA Division 3 state titles.