Dr. T.J. Bramwell first became interested in medicine while playing running back for Tomah High School's football team in 1998.

The Tomah Police Department staked out the new Tomah Dunkin' Donuts' rooftop Friday for the Cop on the Rooftops Special Olympics Wisconsin fun…

Sergeant Scott Perkins of the Monroe County Sheriff's Department is close to becoming the next sheriff.
Latest News
WARRENS — The playground equipment next to the softball field in Warrens is sparse. It consists of a slide, four swings, a metal jungle gym an…
There will be a recount in the 17th state Senate District.
The city of Tomah is considering the implementation of a tax incremental financing district.
Tomah Timberwolves
Sparta Spartans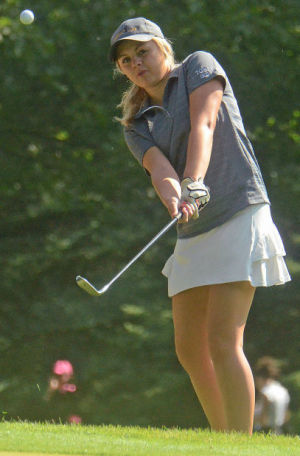 Seventy-two holes in five days.
Opinion
Opinion
Editorial
Columnists
Submit Letter
While visiting Wisconsin Farm Technology Days in Portage County a few days back, I learned a frightening statistic: Wisconsin lost over half of its honey bee population last winter.
Features
The Warrens Cranberry Festival has announced plans for the 2014 Kiddie Parade, Sunday, Sept. 28 prior to the large parade.
Region
Jackson Co.
Houston Co.
Onalaska - Holmen
Tomah
Viroqua
West Salem
Westby
It's difficult to see Scott Walker's term as governor as anything other than a failure. And this is by his own measure. State residents should vote Walker out of office on Nov. 4.
Content Match