Featured

Scenes from the Stoddard-Bergen Fire Department's Labor Day Picnic and Softball Tournament on Sunday, Aug. 31.
State regulators have released the first draft of an environmental impact study of a proposed high-voltage transmission line between La Crosse…

A look at some of the photos on the pages of the Vernon County Broadcaster from week-to-week.

It's difficult to see Scott Walker's term as governor as anything other than a failure. And this is by his own measure. State residents should…
Latest News
The city of Viroqua is working to get its tornado siren warning system repaired after false alarms occurred.
Season tickets for the 2014 Vernon County Fair, which runs from Sept. 10 to Sept. 14, are available at several locations.
A change in how government views employment for the disabled could have an impact on their opportunities.
Viroqua Blackhawks
Westby Norsemen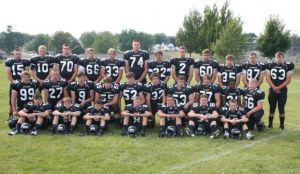 As we sat in his office just a few feet from the locker room, I felt myself nodding like a bobblehead doll while talking with Bill Hannah recently.
Opinion
Opinion
Editorial
Columnists
Submit Letter
Viroqua needs new leadership. We have so much potential in this community. I argued vehemently with someone who thought the mayor did the right thing while I held that ordering the cutting of five women's gardens without due process in order …
Features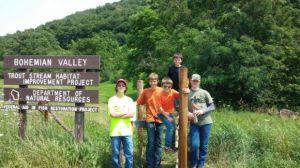 A Viroqua Boy Scout recently completed his Eagle Scout service project building new fence crossings for trout fishermen in the Coon Valley area.
Region
Jackson Co.
Houston Co.
Onalaska - Holmen
Tomah
Viroqua
West Salem
Westby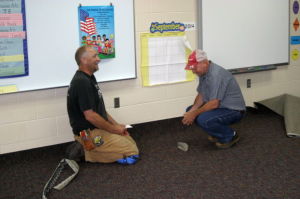 On Monday, Aug. 25, a mild form of white mold was found in the early childhood development wing at Westby Elementary School, after a remotely controlled HVAC economizer was locked in the wrong setting as humidity levels reached 100 percent la…
Content Match
Follow The Vernon Broadcaster