A look at some of the photos on the pages of the Vernon County Broadcaster from week-to-week.

Musician and writer Ethel Lerum, who was the Broadcaster's correspondent for Ferryville and Copper Creek for 28 years, passed away Monday, at …

The Wisconsin premiere of "The Norwegians" opens Jan. 23 at the Underground Theatre in the historic Fortney Hotel in Viroqua.
Latest News
A 25-year-old rural Westby woman and her five-month-old baby were in a one-vehicle crash in the town of Christiana, Tuesday, Jan. 27, at 1:45 p.m.
The Western Region Enrollment Network has been providing assistance to those who desire help in navigating through the Healthcare Marketplace.…
AnchorBank, fsb, announced Tuesday that it has entered into a definitive agreement for the sale of its Viroqua branch to Royal Bank of Elroy.
Viroqua Blackhawks
Westby Norsemen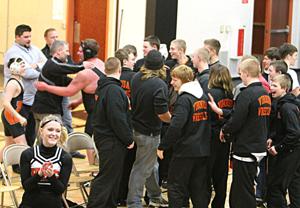 It took a team effort and a mighty rumble from Viroqua's 285-pound wrestler Chase Hudson to help the Blackhawks topple Westby, 38-31, Thursday, in the VHS gym.
Features

Thursday, Jan. 29 It's fascinating the way in which that powerful planet, Pluto (slow-moving transformation), slipped effortlessly into the conservative and resourceful sun-sign of Capricorn, the Mountain Goat (climbing up the narrow mountain…
Region
Jackson Co.
Houston Co.
Onalaska - Holmen
Tomah
Viroqua
West Salem
Westby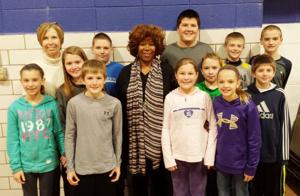 When Ruby Bridges wrote her story, she entitled her book, "Through My Eyes."
Content Match
Follow The Vernon Broadcaster