Featured
The Viroqua gymnastics team participated in the WIAA Division 2 State Team Gymnastics Meet at Wisconsin Rapids Lincoln High School, Friday. Th…
A look at some of the photos on the pages of the Vernon County Broadcaster from week-to-week.

The Affordable Care Act may not be perfect, yet Rep. Ron Kind (D-La Crosse) finds that the nation's new stop-gap health care plan to provide i…
Latest News
Three people were injured in a two-vehicle crash in the town of Christiana, Tuesday, Feb. 25, at 9:25 a.m.
Rebuilding the city of Viroqua's outdoor pool on South Rock Avenue will be both a technical and financial difficulty according to an evaluatio…

A rural De Soto man is searching for his dog, which may have been stolen from an area near his home, Sunday, Feb. 23.
Inside Preps
InsidePreps.com
Viroqua Blackhawks
Westby Norsemen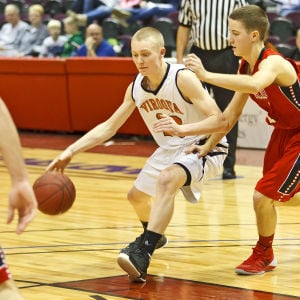 The Viroqua boys basketball team saw its season come to an end in a 53-36 loss at Neillsville in a WIAA regional quarterfinal game, Tuesday, Feb. 25.
Features
Someone once said something like, one has to be bashed about a bit by life to see the point of flowers, sunsets and uneventful nice days; someone else said that we remember those extraordinary times in our lives that are most trying and fille…
Region
Jackson Co.
Houston Co.
Onalaska - Holmen
Tomah
Viroqua
West Salem
Westby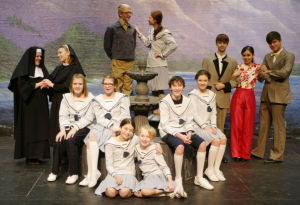 It's a Tuesday afternoon, and Rebecca Seflow Hartzell is hauling in a stack of chairs to the La Crescent High School Fine Arts Center as kids gather in the lobby.
Follow The Vernon Broadcaster