Ferguson, Mo reacts after a grand jury decided not to indict Ferguson police officer Darren Wilson in the death of Michael Brown, whose fatal shooting sparked sometimes violent protests.
It's a deer hunting story of three brothers and one monster buck.

Vernon County received a $454,808 federal grant, Friday, to help purchase seven residences in the flood plain of the West Branch of the Kickap…

The Vernon County Board of Supervisors passed the county's $18.5 million budget for 2015 last Thursday, but not before commenting on the need …
Latest News

Authorities are seeking information on vandals who destroyed the grass at Esofea Park
MADISON -- The Wisconsin Attorney General's office obtained a judgment against a Viroqua man requiring him to investigate soil contamination a…
U.S. Sen. Tammy Baldwin's regional representative John Medinger will hold office hours at Viroqua City Hall, 202 N. Main St., Viroqua, Wednesd…
News
Local
Obituaries
Crime and Courts
Education
Wisconsin
Strange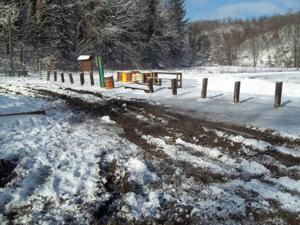 Authorities are seeking information on vandals who destroyed the grass at Esofea Park
Viroqua Blackhawks
Westby Norsemen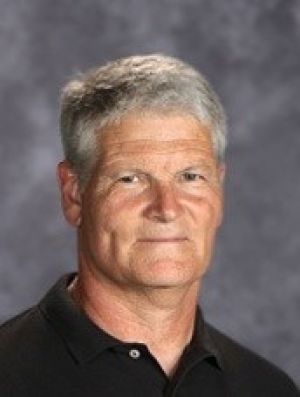 VIROQUA — The Aquinas High School boys basketball team played well when it mattered most, and that produced a 44-35 nonconference victory over Viroqua in the debut of coach Sam Servais on Tuesday.
Opinion
Opinion
Editorial
Columnists
Submit Letter
On Thursday, Nov. 6, I heard fellow county board supervisor Cade Cary announce that on Veteran's Day, Tuesday, Nov. 11, all veterans could eat for free at the at the Kickapoo Corners Restaurant at the corner of Hwy. 61 and Hwy. 14 in Readstown.
Features
Viroqua Middle School has released its first term honor roll for the 2014-15 school year.
Region
Jackson Co.
Houston Co.
Onalaska - Holmen
Tomah
Viroqua
West Salem
Westby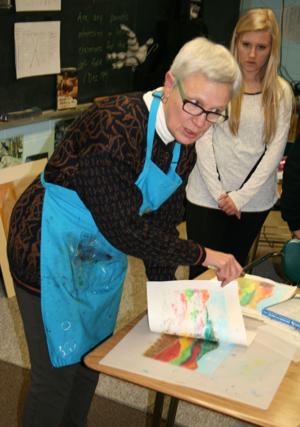 Marcia Thompson is showing a roomful of students a series of prints with chairs and aprons.
Content Match
Follow The Vernon Broadcaster