De Soto's 11-year-old Trevor Lemke has more to smile about this baseball season as he plays a dozen games a week.

A look at some of the photos on the pages of the Vernon County Broadcaster from week-to-week.

The Emerald Ash Borer (EAB) has been found infesting trees in the towns of Viroqua and Jefferson in Vernon County.
Latest News
Vernon County District attorney Timothy Gaskell said government actions in the town of Wheatland would be "scrutinized under a microscope in t…
A vehicle started on fire in De Soto, Thursday, and was completely destroyed at 11:15 a.m.
The Vernon County Historical Society invites the public to a reception honoring graduates of the Vernon County Normal School and Teachers Coll…
Viroqua Blackhawks
Westby Norsemen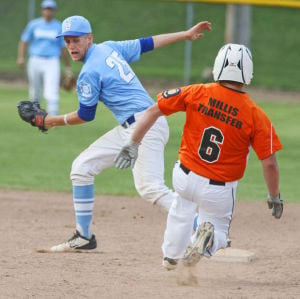 The Viroqua Post 138 American Legion baseball team won three of its final four regular season games.
Opinion
Opinion
Editorial
Columnists
Submit Letter
The largest study of its kind has found that organic foods and crops have a suite of advantages over their conventional counterparts, including more antioxidants, less of a toxic heavy metal and fewer, less frequent pesticide residues.
Features
Shop Viroqua. Support local businesses by making an effort to shop in Viroqua. Improve the economic health of the place we all love. There is nothing more satisfying than supporting your friends and neighbors by choosing to make purchases loc…
Region
Jackson Co.
Houston Co.
Onalaska - Holmen
Tomah
Viroqua
West Salem
Westby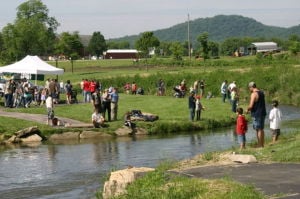 The Coon Valley Business Association along with the La Crosse area Trout Unlimited Association will once again be sponsoring the annual Coon Creek Trout Festival in the village of Coon Valley. Festival committee members are busy putting the f…
Content Match
Follow The Vernon Broadcaster