Featured

Bethel Home and Services in Viroqua hosted an Easter egg Hunt on Saturday, April 12. The event featured the Easter bunny, Easter eggs, a color…
A look at some of the photos on the pages of the Vernon County Broadcaster from week-to-week.

Chris and Jeff Roth have joined her father, Thor, in the operation of Thorson Funeral Home in Viroqua.

Viroqua Mayor Larry Fanta won his ninth consecutive term in the spring general election, Tuesday, April 1.
Latest News
Town of Viroqua residents voiced concern over an application for a sand mine permit filed with Vernon County at a meeting of the Land and Wate…
The Westby-Viroqua Joint Police Committee met, Wednesday, April 9, and had its first discussion trying to determine if any benefits can be fou…
The Vernon County Board, Tuesday, approved paying $299,200 to the state of Wisconsin for mental health commitments for February through April.
Viroqua Blackhawks
Westby Norsemen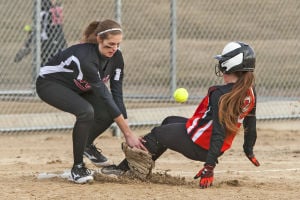 The Viroqua softball team defeated Westby, 5-4, in the Coulee Conference opener for both squads on Monday, April 7.
Features
Main Street Station will celebrate its 10th anniversary with complimentary drinks and treats along with special music featuring Bob Hill, Saturday, April 19, from 10 a.m.-5 p.m.
Follow The Vernon Broadcaster