Vernon County received a $454,808 federal grant, Friday, to help purchase seven residences in the flood plain of the West Branch of the Kickap…

A look at some of the photos on the pages of the Vernon County Broadcaster from week-to-week.

The Vernon County Board of Supervisors passed the county's $18.5 million budget for 2015 last Thursday, but not before commenting on the need …
Latest News
U.S. Sen. Tammy Baldwin's regional representative John Medinger will hold office hours at Viroqua City Hall, 202 N. Main St., Viroqua, Wednesd…

Viroqua Area High School ranked among the top 100 high schools in Wisconsin out of 834 schools that were examined in the recently released Nic…
Although most major highway construction projects have concluded for the year, drivers may encounter some ongoing road work, as well as heavy …
Opinion
Opinion
Editorial
Columnists
Submit Letter
On Thursday, Nov. 6, I heard fellow county board supervisor Cade Cary announce that on Veteran's Day, Tuesday, Nov. 11, all veterans could eat for free at the at the Kickapoo Corners Restaurant at the corner of Hwy. 61 and Hwy. 14 in Readstown.
Features

VEDA has received a grant from the Coulee Food System Coalition's Food for All program to expand the local Community Hunger Solutions (CHS) activity to La Crosse County food pantries and meal sites.
Region
Jackson Co.
Houston Co.
Onalaska - Holmen
Tomah
Viroqua
West Salem
Westby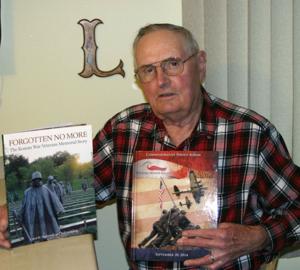 Louis "David" Lewison was born on June 13, 1931. He graduated from Viola High School in 1949 and was drafted into the United States Army in November 1951.
Content Match
Follow The Vernon Broadcaster