Web Search powered by
YAHOO!
SEARCH
Despite bone-chilling temperatures hovering around five degrees and wind gusts of up to 25 mph over the opening weekend of the nine-day gun de…

First grade students at Westby Elementary held a special Thanksgiving Day feast on Wednesday, Nov. 27. The kids made pilgrim hats and enjoyed …

Westby residents, Bruce Von Ruden and Lori Hemmersbach, are so much more than long time friends.
Latest News
In November, the entire Coon Valley Village Board approved the Coon Creek Fire Fighters Association (CCFFA) budget for 2014.
Westby and Coon Valley police are joining the 'Booze and Belts' traffic safety mobilization.
Pedestrians crossing the street at the intersection of Main and State streets in downtown Westby should find it a safer venture after the inst…
Opinion
Opinion
Editorial
Columnists
Submit Letter
"Over the river and through the woods to grandmother's house we go, the horse knows the way to carry the sleigh through the white and drifted snow. Over the river and through the woods, oh how the wind does blow! It stings the toes and bites …
Features
Gary Daines and his posse of volunteer elves have jump-started the holiday season with "Operation Christmas," a program designed to provide financially strapped families in Vernon, southern Monroe and northern Crawford counties with some holi…
Region
Jackson Co.
Houston Co.
Onalaska - Holmen
Tomah
Viroqua
West Salem
Westby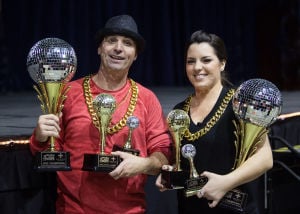 It's Sunday and Dean Lewis is resting.