The Westby Area School District Board of Education and administration welcomed John Burnett, the new Westby Area School District Administrator on board at its monthly meeting on Monday, Sept. 11.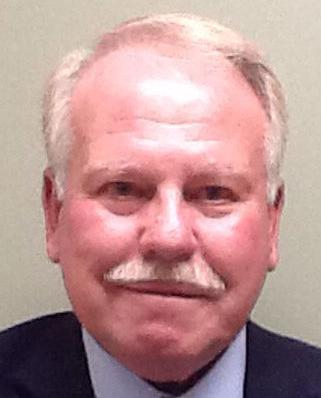 Burnett replaced Chuck Norton who resigned from the position on Aug. 8.
Burnett, with his calm demeanor led the meeting agenda and welcomed input moving forward from the board, administration, staff, students, parents and the public as he settles into his new position.
Burnett said in his new employee profile provided to him by the Westby Times that he believes the purpose of our schools is to help students discover their strengths and reach for their dreams.
"That is the promise we make to the families who enroll their children in the Westby Area School District. I look forward to working with each of the staff members of this district in making this promise a reality every day for our students, our parents and our community," Burnett said.
Burnett was employed in the Onalaska School District for four decades, retiring on June 30, 2011. After graduating from the University of Wisconsin-La Crosse he started with the Onalaska district as a high school social studies teacher from 1971 to 1983. He was hired as vice principal at Onalaska High School in 1981; principal at Onalaska Middle School in 1985; director of finance and personnel in 1992; and superintendent in 1996. He also coached freshman basketball and varsity baseball, and assisted with track.
Since 2003, Burnett has also taught in the Educational Leadership Program at Viterbo University.
With 16 years of experience as a school superintendent, and 4 years of experience as the director of finance and personnel, Burnett believes that he has successfully demonstrated a commitment to excellence while providing leadership in an administrative position.
"I believe that I have always demonstrated the professionalism and work ethic that allows others to work in a culture that provides for the needs of students, staff, and community. It is my goal to provide the same environment for the Westby Area School District," Burnett said.
Burnett also believes that one of his best attributes his ability to listen, not passively, but wholeheartedly. He said his door is always open and he welcomes conversation. He is also a strong supporter of celebrating and recognizing the good things, students, staff and employees districtwide are involved in.
"We need to build a culture and climate where we remember to thank people for all they do for our kids. We need to get the good stuff out there, be transparent and have open communication lines," Burnett said.
While employed in the Westby Area School District, Burnett will earn $72,000 or $600 daily. He will work in-house three days a week and be available electronically two days a week. Burnett will not have a benefit package during his interim.
During the 2016-17 school year, he served as the interim superintendent for the Spooner Area School District helping that district move forward as it went through the process of finding a new district administrator. In early 2018, the Westby Area School District will undergo the same process as they search for a permanent district administrator.
Board president Gerry Roethel said the district will post the permanent superintendent position in January, and promises that staff and community members will be involved in the hiring process. The search will be aided by the Wisconsin Association of School Boards, who were retained by the district in August to assist with the interim and the permanent replacement process. Burnett will also play a key role during the administrative hiring process.