Westby Area School District Administrator Chuck Norton resigned on Tuesday, Aug. 8, after seven years at the helm. School board members held a special meeting Tuesday, where they accepted his resignation.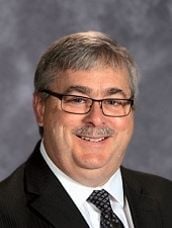 Norton was hired as district superintendent in April 2011. Earlier this year, during contract negotiations, the Westby school board extended Norton's contract through the 2018-19 school year, and although Norton resigned, Westby School Board President Gerald Roethel said Norton was awarded a severance package.
The Westby Times has filed an open-records request for the details of the severance package.
The Westby Area School District has been the focus of numerous personality battles at the administrative level over the past year, including the handling of multiple student-to-student harassment issues and Norton's decision to place Westby Area High School Principal Karl Stoker on administrative leave for 10 days.
Norton has not attended a school board meeting since May, when he became the focus of several personal attacks from community members during at a meeting in Coon Valley.
On Monday, Aug. 7, Roethel said Norton was placed on non-disciplinary paid administrative leave in late June in an attempt to allow school board members to figure out how they were going to move forward with staff, student and public unrest. When the school board reconvened in open session — after a closed session discussion on Aug. 8 — Roethel rescinded his earlier statement regarding Norton being placed on administrative leave and read the following statement:
"Mr. Norton has not been placed on administrative leave, he elected to resign. The Board thanks him for his service and wishes him well in his future endeavors," Roethel said.
No further comments were made, and no public participation from the 75-plus people still in attendance was allowed. Roethel said after adjournment that he should have referred to Norton's absence as a mutual agreement leave, not administrative leave.
More commentary on this situation will be printed in the Aug. 17 issue of the Westby Times.
The next school board meeting will be held at 7 p.m. Monday, Aug. 14, in Westby, as the school district looks to hire an interim administrator for the 2017-18 school year.