A former Wisconsin GOP Congressional candidate issued an apology Tuesday after a screenshot appeared to show him making a Nazi reference to a Jewish political figure on Twitter.
In a screenshot captured by a Twitter user and obtained by the Tribune, Derrick Van Orden responded to a tweet Tuesday morning from former U.S. Secretary of Labor Robert Reich, suggesting Reich change his name to "Third Reich" — a name often used to refer to Nazi-occupied Germany.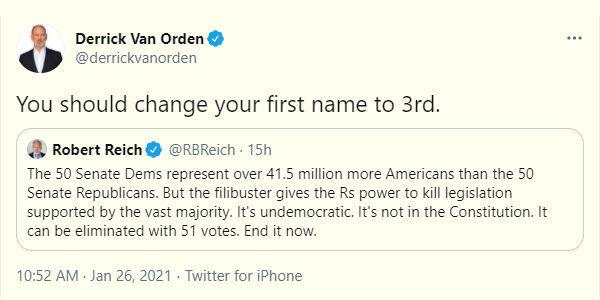 The tweet appears to have been deleted, though the Tribune reviewed a timestamped screenshot and a reply to a deleted tweet that referenced the same subject matter as the screenshot in attempts to verify the tweet.
Van Orden apologized in a statement later on Tuesday, but did not attribute the apology directly to the tweet captured in the screenshot. His spokesperson did not confirm or deny what was in the tweet referenced in his apology, despite multiple Tribune requests to do so.
"If this tweet in anyway insulted the memory of the millions of the Jewish people, they have my most humble apology," Van Orden said in his statement that was posted on Twitter.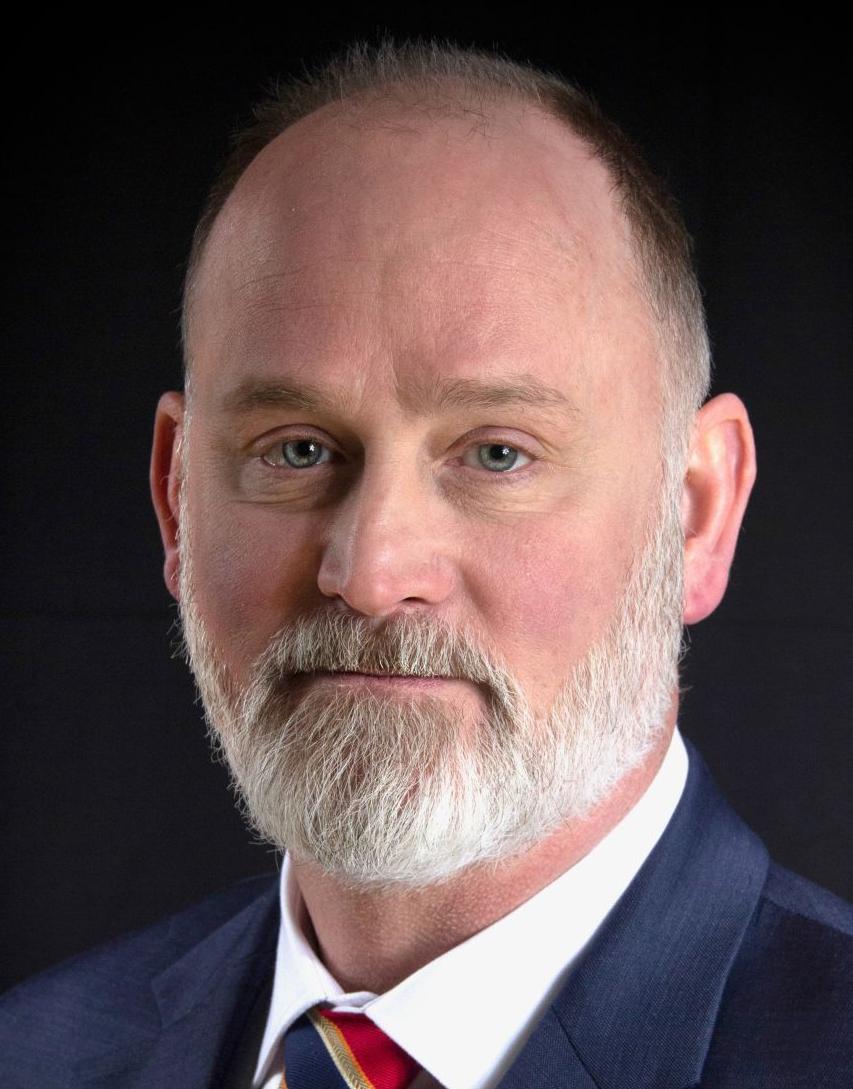 Reich, a Democrat who served in President Bill Clinton's Cabinet and served as an adviser to President Barack Obama, was expressing opposition to the Senate filibuster in his original tweet.
"The 50 Senate Dems represent over 41.5 million more Americans than the 50 Senate Republicans. But the filibuster gives the Rs power to kill legislation supported by the vast majority. It's undemocratic. It's not in the Constitution. It can be eliminated with 51 votes. End it now," Reich said in his tweet.
Screenshots appear to show Van Orden then responding to Reich, saying: "You should change your first name to 3rd."
Van Orden unsuccessfully ran for Wisconsin's 3rd Congressional District against Democratic incumbent U.S. Rep. Ron Kind, D-La Crosse, last November. He has signaled that he is likely to run for office again by remaining active in the public sphere and with the local and state Republican parties.
"I am a ardent supporter of Israel and the Jewish people. I have taken my children and fellow service members to Auschwitz so that they would understand the horrors of the Shoah and to make sure this never happens again," he said.
"It is unfortunate that in America's political climate that the Democrat party is exercising the very techniques that they have derided President Trump for, for years and have been used historically by the most oppressive and criminal regimes in world history," Van Orden's tweet continued.
"Calling for purging of political opponents, banning them from future employment, and massive suppression of free speech is what is taking place in our nation as you read this," he said.
Chair of the Democratic Party of Wisconsin Ben Wikler responded to the alleged tweet on Tuesday.
"Derrick Van Orden attended the January 6th rally before the insurrection at the Capitol and didn't say anything about the Camp Auschwitz shirt and other Nazi imagery," Wikler told the Tribune in a statement.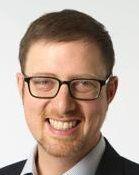 "Now, he accuses Robert Reich of being a Nazi for speaking out about the filibuster. And then, after deleting his tweet and apologizing, Van Orden again analogizes Democrats and Nazis," he said.
"Derrick Van Orden needs to stop trying to weaponize the horrors of the Holocaust to advance an anti-democracy agenda," Wikler said.