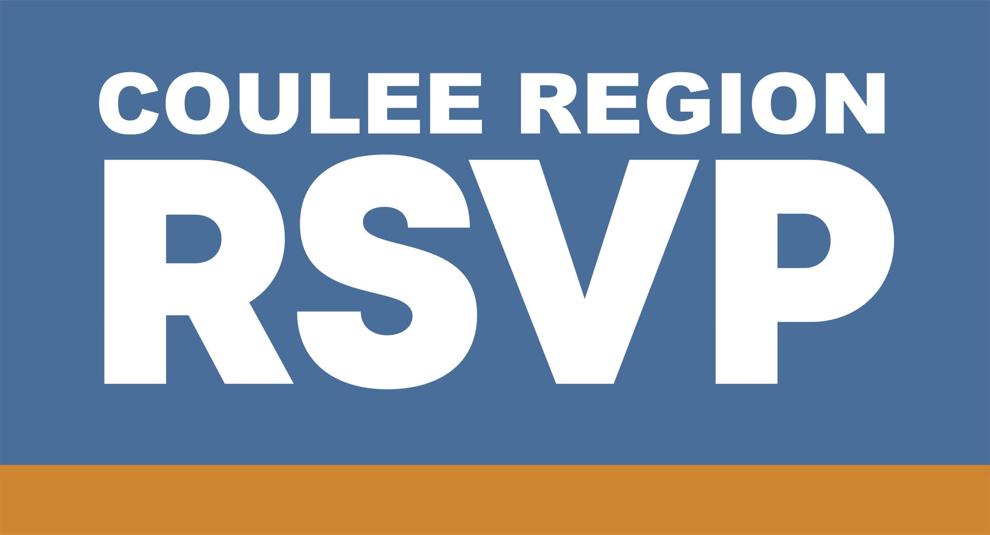 Coulee Region Retired and Senior Volunteer Program (RSVP) has been providing meaningful volunteer opportunities for individuals age 55 and better throughout La Crosse and Monroe counties for more than 45 years. RSVP encourages seniors to share their talents and gifts with the community, all for the purpose of giving back and making a difference in the lives of others.
Five programs I wish to highlight include handcraft, handyman, driver, telephone reassurance and our general category:
Handcraft volunteers create many handcrafted items (masks, hats, mittens, scarves, wheelchair/walker bags, quilts, lap blankets, clothing protectors, twiddle muffs, etc.) We then reach out to the many local organizations in the area (nursing homes, hospitals, adult living centers, memory care units, schools, etc.) who share these items with them for their clients. Last year we gave over 4,000 various items away in addition to over 8,000 homemade masks to local organizations.
Our handyman volunteers assist seniors 55 and better in addition to individuals in the community who are disabled or a veteran. The volunteers perform minor repairs that need to be done, donating their time and skills at no charge. We just ask that the client can pay for the materials that are needed. Examples of minor repairs include installing grab bars, install or replace batteries in a smoke detector, change light bulbs, repair, or replace door handles and deadbolts, etc.
The driver program provides friendly rides to individuals in our community who do not have means of transportation. We offer this service to La Crosse County residents only who are 55 and better. We are a curb-to-curb service, and we need to have at least 2 business days advance notice for scheduling a ride.
Telephone Reassurance Program:
The telephone reassurance program is offered to any older adult, person with disabilities, or veterans who are homebound that need socialization. RSVP volunteers call the clients during the weekday to serve as a safety check and a catalyst for homebound citizens to socialize daily.
General Volunteer Program:
Many of the RSVP volunteers help the various local non-profit organizations with supporting their mission. Volunteers are matched to opportunities that make use of their talents and interests. Currently we collaborate with over 80 organizations.
We really need your help!
Please consider volunteering; we are actively recruiting new volunteers. Right now, we have a great need for volunteer drivers. Can you take time to help individuals meet their needs by transporting them? Your mileage is reimbursed.
If you are not able to volunteer, consider assisting us monetarily. The pandemic has dramatically hampered our fundraising efforts. This support is greatly needed to keep our programming available to seniors age 55 and better. You gift is tax-deductible as RSVP is a 501©(3) non-profit organization. Donations may be made online (rsvplax.org) by clicking the "donate today" button or mailed to Coulee Region RSVP, 2920 East Ave. S., Suite 104, La Crosse, WI 54601.
If you are interested in assisting or collaborating with RSVP please contact Ruth Kinstler at (608)785-0500 or visit our website rsvplax.org for more information.
Ruth Kinstler is the director of RSVP.