Residence: New Albin, Iowa
Occupation/company: Processor at City Meat Market, New Albin
Family: Lesa Dreps, married to Jack Dreps; father - Al Wuennecke, married to Kelley Wuennecke; grandparents - Bob and Barb Leppert of Lansing; fiancé - Ellie Harmon of New Albin.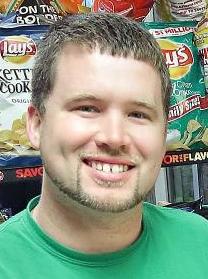 Proudest professional accomplishment:
My proudest moment is when New Albin was able to become the first town to be able to use the One Water Technology for our sewer plant. It was a very long process and is still ongoing. This was a great opportunity to bring New Albin into the conversation for other communities our size that face the same struggles we do.
I am a Navy veteran, I was active duty for six years as an In-Flight Technician on EP-3s for the squadron VQ-1. I was deployed all over the world and that has played a huge part in realizing that this truly is the greatest country in the world and that we live in a very special place in that great country. I am an active member in Friends of Pool 9 and also Ducks Unlimited. Giving back to your community is vital for small towns to not only survive but also be given the chance to thrive.
Being the future sixth-generation business owner of The City Meat Market, I wanted to help New Albin be known for more than just that small town you see when you come into Iowa from the north. We have great potential here as a community with lots of people who are tremendously generous.
Advice for younger leaders to aid their success:
Dream big and don't let anyone tell you that "oh, that's impossible." Also, don't get caught up being labeled or only following what one group says or does and thinking you have to follow that. Use common sense in everything that you do because that is something that is desperately missing today. Don't be afraid to find a middle ground for solutions.