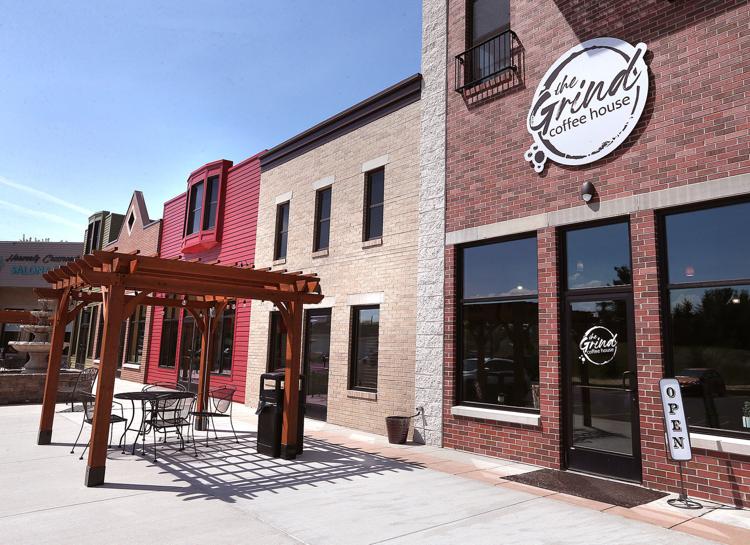 HOLMEN — Members of the Ed and Karin O'Brien family continue to open businesses in their new Old Town Center retail/restaurant/office development at 208 S. Holmen Drive, across from the Ace Hardware store in Holmen.
And Ed O'Brien says they're considering building a second development elsewhere in the community, but haven't settled on a site.
Six of the Old Town Center building's eight spaces are either occupied or spoken for. The first three businesses there were the O'Brien & Associates private investigation and security company owned by Ed and Karin, which moved in last October; Local Maven, which sells Wisconsin-made products and opened in December; and Heavenly Crossroads Salon & Spa, which opened in January.
The two newest occupants are owned by various members of the O'Brien family – The Grind Coffee House, which opened in early April; and The MOB Stop restaurant, which opened in late April. The Old Town Center building is owned by Farrell Properties of Holmen, LLC, which is owned by Ed, Karin and their daughter, Liz.
Ed and Karin plan to open their new Serenity Waters business around Aug. 1 in another space in the development. Customers of that business will float in salt water in a sensory deprivation tank, which is said to relieve anxiety and produce other health benefits. "We'll also have two infrared saunas and a red light bed," Ed said.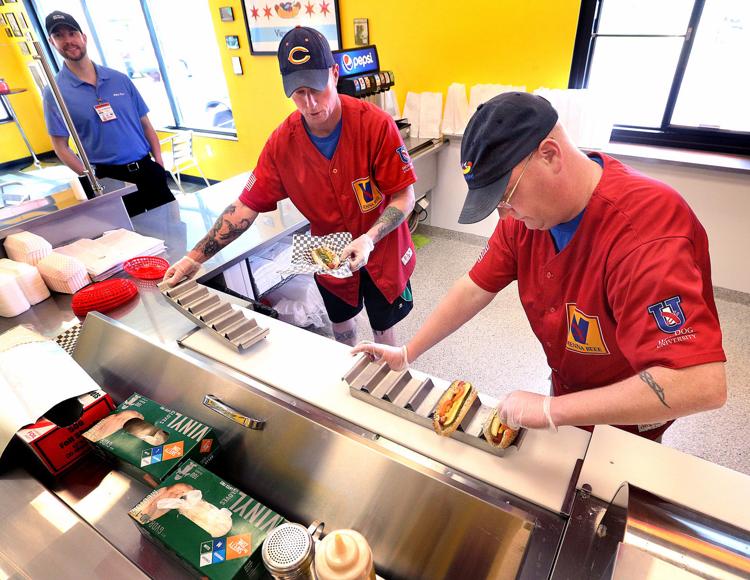 With Serenity Waters occupying the building's sixth space, two spaces remain available for lease. "We have one person interested that we're negotiating with" for one space, Ed O'Brien said.
Ed said finishing touches– such as some landscaping, completing a picnic area, and more outside chairs and tables — at Old Town Center should be completed by July. Bowls of water for dogs, and an "oops" area where owners can find bags for cleaning up after their dogs relieve themselves, will be in place soon.
Ed said Old Town Center − built partly on the former site of the former house that his investigation and security business had occupied and on the former site of The MOB Stop mobile food trailer − has been filling up faster than he had expected.
"We've got some ideas" for possibly building another somewhat similar development in Holmen, Ed said. "Maybe even mixed-use. Maybe with some condos or apartments on the second or third floor."
Ed said the idea for Old Town Center came about because O'Brien & Associates had outgrown the former house it operated from. As the O'Briens considered expanding and remodeling the building, he said, Liz did some research and suggested building a new commercial building on the site instead. "She put the numbers together, and it made sense to me," Ed said.
"And it had to be cute and look like a neighborhood thing," Liz said of Old Town Center. "We wanted to bring in that homey feel. I think it turned out quite well."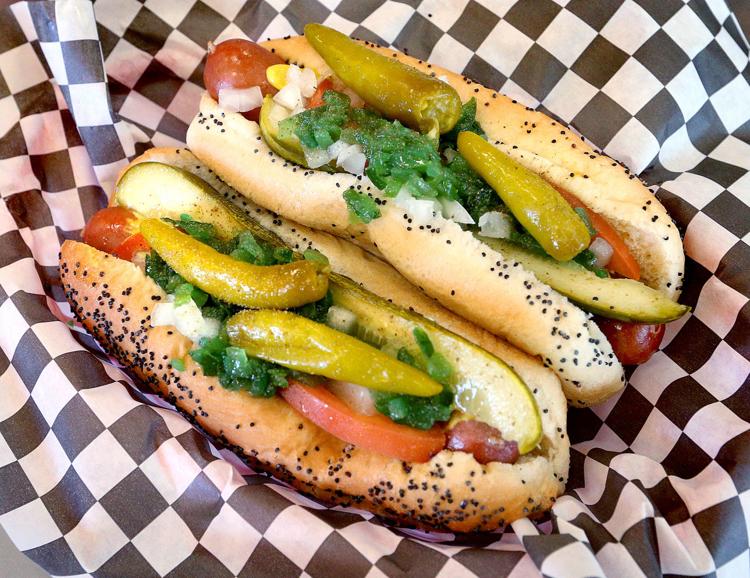 Liz's brothers, Ed Jr. and Mike, manage The MOB Stop, which uses Vienna-brand products in its sandwiches, such as Chicago-style and other hot dogs, Polish sausages and Italian beef.
The restaurant has lots of Chicago-themed decor, such as framed sports posters, framed photos of mobsters from long ago, and the riot helmet, handcuffs, night stick and leather police jacket that belong to Ed, who was a Chicago policeman from 1969 to 1986.
For now, a 1928 police paddy wagon is parked next to The MOB Stop, where the restaurant's drive-thru is expected to open in mid-July.
After he retired from the police department, Ed and Karin moved their family to Sparta later in 1986. "We were looking for something that was going to be a nice area to raise our children," Ed recalled.
After he worked at Northern Engraving in Sparta for a few years, Ed and Karin started their private investigation and security business in 1990. They moved to Holmen in 1993.
"What began as a small start-up business in 1990 has grown to a multimillion-dollar operation with over 200 employees in seven states," Ed said. "Now that I am beginning to hand it off to (Liz), I decided to get into the real-estate development business and start several businesses that interested me."
The Grind Coffee House opened its drive-thru last week and soon will offer live acoustic music. That business features Kickapoo Coffee, Rishi Tea and baked goods made by Jen Barney's Meringue Bakery in Stoddard. The Grind has attracted customers "from all over," said Tammy Schmidt, who manages it for the O'Briens.
Be the first to know
Get local news delivered to your inbox!