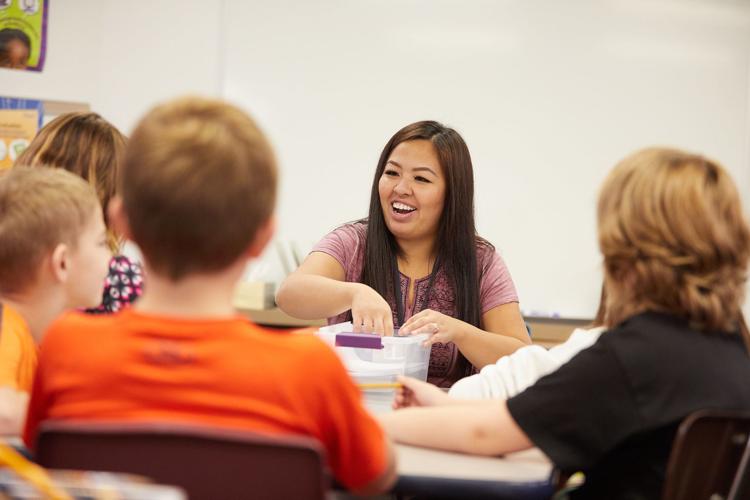 One in 20 teachers in the School District of La Crosse identifies as multicultural, while one in four students does the same.
But a collaborative effort between the district and UW-La Crosse, now supported by a state grant, is intended to close that gap.
"Studies show that, when staff is reflective of student population, it leads to student achievement," said Mai Chao Duddeck, senior equity adviser and recruiter in UW-L's School of Education. "Whether you're a student of color, or disabled, or low income, you're going to have a sense of belonging if your teacher comes from the same background as you."
Duddeck oversees the Grow Our Own-Teacher Diversity program between the district and university, working to build a workforce of culturally, socially and economically diverse teachers.
The program started in 2016 with four students, who received a full-ride scholarship to study education at UW-L, with the idea that they might take jobs in the district upon graduation.
Duddeck said the program is tailor-made for educators who are already helping in local schools, but who need formal training to take on their own classroom.
Kazoua Yang, a teacher assistant at Summit Environmental School, is one example.
Yang, who previously worried about how she would pay for school, was one of the first students to join the program. She's set to graduate in December and said it feels "awesome to be so close" to fulfilling her dream of becoming a teacher.
"I have learned so much along the way — not just academically, but also with the way life has changed since I started," she said. "I have learned to adjust to being a student, a wife and a mom. It's been incredible."
Duddeck lamented the cost of putting a student through four, maybe five years of college. Since the program offers full rides, and since funding is scarce, Duddeck has only been able to admit that initial four-person cohort.
That's why community donations and grants, like the $21,000 the program just received from the Wisconsin Department of Workforce Development, are vital. They keep the program running, positioning it to accept more students in the future.
Duddeck stressed that students in the teacher diversity program are held to the same academic standards as education students outside of the program. It's simply that they need help to pay for it, "essentially a scholarship," she said.
"There's definitely a financial barrier, but there's also a social barrier, meaning many of them are adults with children," she said. "They have to put their families first, and maybe they've been out of school for a while ... only completed some college. These barriers make it difficult for people to have access."