Occupation/company: International Educator, University of Wisconsin-La Crosse.
Family: Husband Brian and daughter Vivian.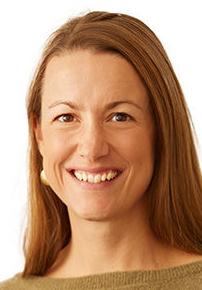 Proudest professional accomplishment:
You have free articles remaining.
For many years I was intimidated by people with letters behind their names, and self-conscious about my rural upbringing in South Dakota. I would say that my proudest accomplishment was kicking those fears and finding the confidence in myself in navigating diverse communities and learning that I too have a lot to contribute. I was the first in my family to attend and graduate college, and I've received my masters. My husband had a lot to do with that and has supported and encouraged me throughout my professional journey.
I'm a member of the La Crosse Sister City Committee, where I serve as a resource to the Sister City Committees on international matters. I'm also very excited to become involved with Emerson Elementary now that I have a kindergartener attending.
The importance of cultural competency is what inspires me to do the work I do, especially now that I'm raising a daughter in our complicated and interconnected world. She inspires me to be a positive role model, one that is civically engaged and one that demonstrates the important role that women have in their family, their work and their community.
What advice would you offer younger leaders to aid their success?:
Don't be afraid to admit when you don't know and don't be afraid to ask questions. We all have something to teach and something to learn, regardless of our age, status or position.