Occupation/company: Teacher, School District of West Salem.
Family: Parents Linda and Dick Nelson. Lucy, a 2-year-old Australian Shepherd/Collie and Yogi, a 4-year-old tabby cat.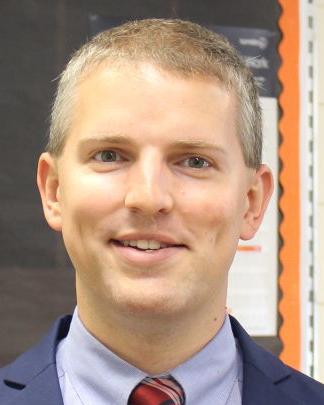 Proudest professional accomplishment:
They relate to my "what," my "whom" and my "why."
You have free articles remaining.
When I was awarded the 2018 Herb Kohl Teacher Fellowship and became a finalist for Wisconsin Teacher of the Year, I was honored because I was recognized for my effective teaching in and out of the classroom...my what. What I do is teach. And teaching results in a check.
When I was awarded the 2017 Ashley for the Arts Humanitarian Award, in a surprise ceremony at West Salem High School that I will never forget, I was honored because it meant that my team and I were making a difference in our community...my whom. Whom I serve is the community. The community provides the check.
But when I was voted commencement speaker by the West Salem High School Class of 2015, I was honored because the accolade reflected the deep relationships that we had built that year...my why. Why I teach is because of my students. My students are the true payment for my work, not the check.
In the fall of 2018, I enjoyed volunteering with West Salem High School students to provide flood relief to the communities of La Farge, Ontario and Sparta. The idea of service is strong in West Salem and core to our mission.
Advice for younger leaders:
Find your why. What is your calling? Choose a career, a true vocation, that you are passionate about, not just one that you are good at.
Remember to have fun. Listen to the more experienced, but be bold enough to blaze your own path. Take risks. Make mistakes. Reflect. Recognize that you need others. Above all, though, remember where you came from.