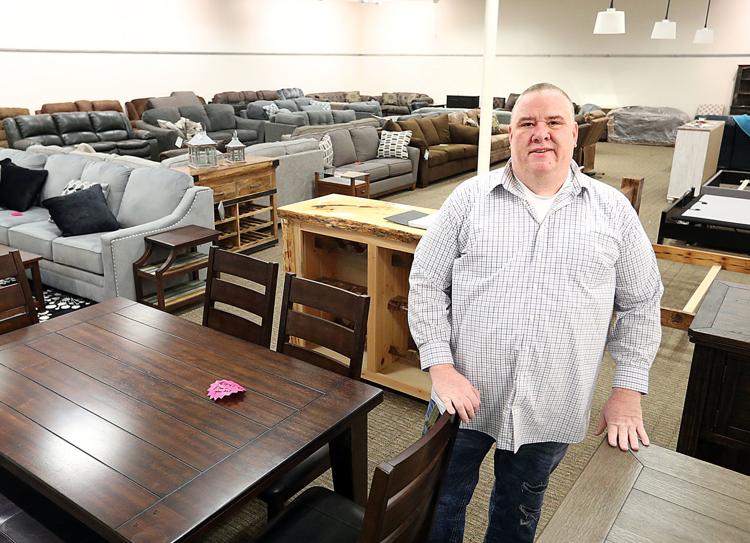 Valley View Mall's newest retailer, and a local store owner who's been in the mall since 2007, say they like the mall's efforts to attract local businesses and not just national chains that malls have been associated with for decades.
"There's a lot of great stores and local owners here," said Mike Kidd, who opened his Prestige Furniture store Feb. 1 in its new location, the former Jeri's Hallmark store across from Gloria Jean's Gourmet Coffees. The store's grand opening will be Saturday.
He moved his store to the mall because "I'd been looking quite awhile for a location with more visibility and foot traffic," said Kidd, who had been operating Prestige Furniture at 723 Western Ave. in Holmen ever since he started the business in May 2016.
Between 30 and 40 percent of the store's furniture is made by Amish craftsmen in the area, including such things as barn wood furniture, log furniture and bed frames. The store also sells couches, sectionals, coffee table sets, dining sets, pillows and accessories. And it takes orders for custom Amish-made furniture.
"I think one of the big draws here besides the shoppers is the mall walkers," Kidd said. "I was really surprised by the number of mall walkers," some of whom have stopped to shop at his store, he said.
Business so far at his mall store "has been great," Kidd said. "We've definitely had a lot of new people in who had never heard of us before."
Kidd said he appreciates how flexible mall officials have been in letting him set hours for his store. At least for now, Prestige Furniture's hours are 11 a.m. to 6 p.m. Sunday, noon to 8 p.m. Monday and Thursday, and 10 a.m. to 9 p.m. Friday and Saturday. "I think we'll try those out for awhile," Kidd said of his store's hours.
Kidd said he signed a 13-month lease for his approximately 4,000-square-foot mall space, which is about the same size as his former Holmen location. He said he might be interested in eventually moving into part of one of the mall's vacant anchor department stores "depending on how my business goes."
Three of the mall's four anchor department store spaces have gone vacant in the past two years with the departures of Macy's, Herberger's and most recently Sears, which closed Nov. 30.
Kidd said mall officials are working to fill the three anchor spaces, and predicted they will be filled in the near future.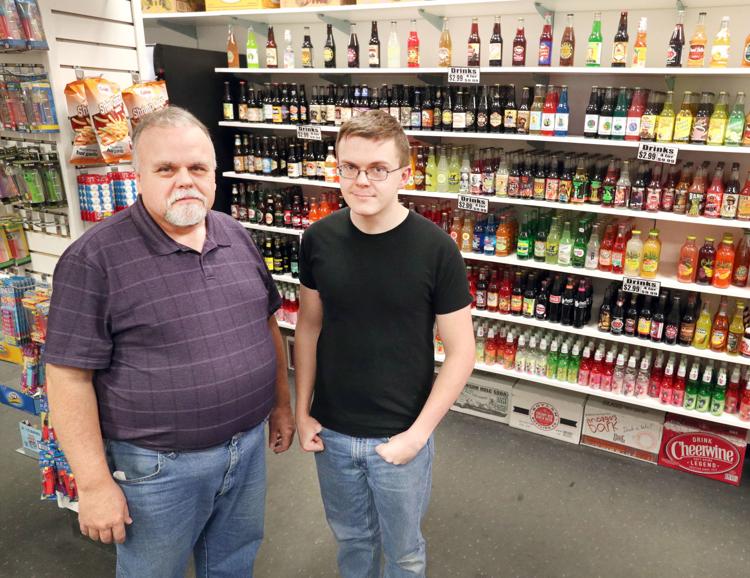 "I'm bullish on the mall," said Tod Wilson, who with his wife, Carol, and their son, Nate, opened their PopCon Shop in August 2017 in about 3,700 square feet of space in the former Deb Shop location.
Before that, the Wilsons had operated their retail business under the Treasures name, in previous kiosk and storefront locations in the mall. "This is our sixth location in the mall," Tod said. "We've grown with every step."
Wilson said his store has thrived since it became PopCon Shop, a name change that reflected its increasing focus on pop culture items such as figures, novelty candy, soda pop, wall scrolls, posters, prints, jewelry, key chains, mugs and apparel. The Wilsons plan to open a second location this spring in downtown Wisconsin Dells.
You have free articles remaining.
Register for more free articles.
Stay logged in to skip the surveys.
"I'm excited" about the mall's efforts to sign up more local businesses as tenants, Wilson said. "The more distinctive malls can be and give their customers some local flavor, the easier it is to drawn in customers."
While Wilson said he is bullish on the mall's future, he added, "They still have a rough patch to get through. They have to get some deals done" to fill vacant department store spaces.
"The staff at the mall has been really good to work with," Wilson said.
Laurie Cafe, the mall's marketing director, listed 23 locally owned businesses in the mall. Some of the newer ones include the addiecakes gourmet cupcake shop that opened in the mall in August 2017 and Barber Joe, which moved into the mall in April 2018.
Cafe's list also included three holiday season shops that recently signed lease extensions — Made 4 U Furniture & Gifts through March 18, Mystic Treasure through March 31 and Nordic Creamery through April 30.
Cafe said she is pleased that the three holiday season shops signed lease extensions and added, "I would love to have them stay longer.
"I think each one adds a unique thing for us here at the mall," Cafe said. "Which is why we love the local and small businesses. It allows us to make unique offerings to our customers."
Mall leasing officials can help people launch a business or test their idea for a business, through such things as vendor shows, carts and kiosks and a new pop-up shop space, Cafe said.
Why try to draw local businesses to the mall?
"Why not?" Cafe answered. "We know the shopping center layout is changing. It's changing nationally and internationally. It's not just a local thing here in La Crosse. So why not try different things?"
Cafe said leasing officials with the mall and its owner, the Philadelphia-based PREIT real estate investment trust, have spoken with such prospective businesses as chiropractors, dentists and educational institutions. The La Crosse Police Department has used some of the mall's spaces for training, she added.
"So there are a lot of opportunities out there," Cafe said. While the mall wants to continue to have retail stores and food vendors, she said, "It's very easy for us to expand into some other areas that aren't necessarily what traditional is."
---
Valley View Mall: Construction underway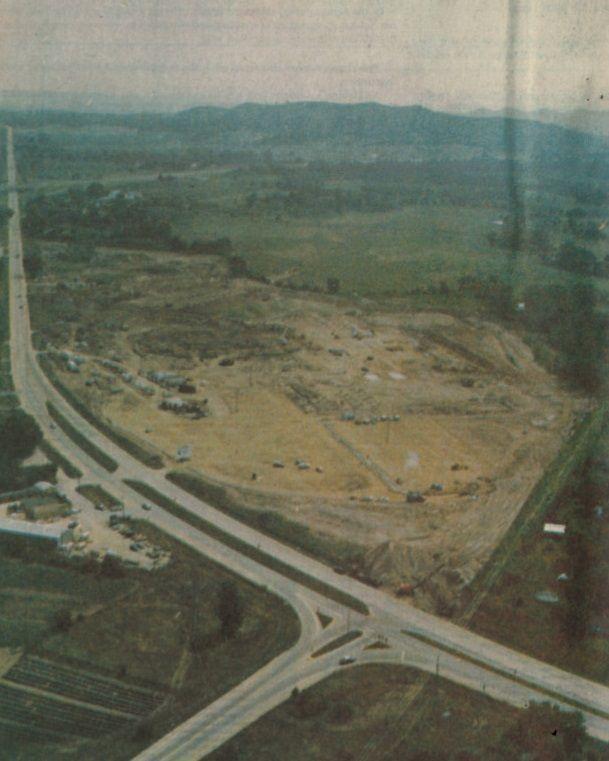 Valley View Mall: View from the early 1980s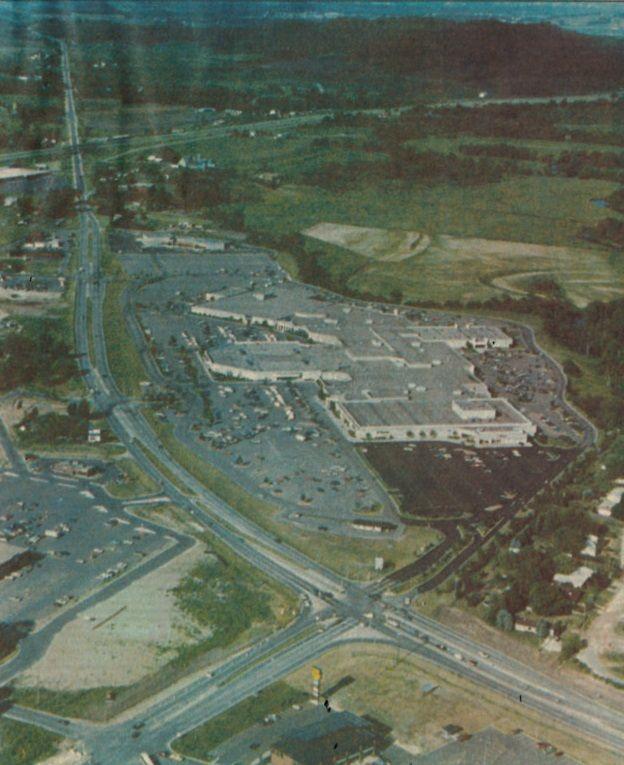 Valley View Mall: 1985 list of stores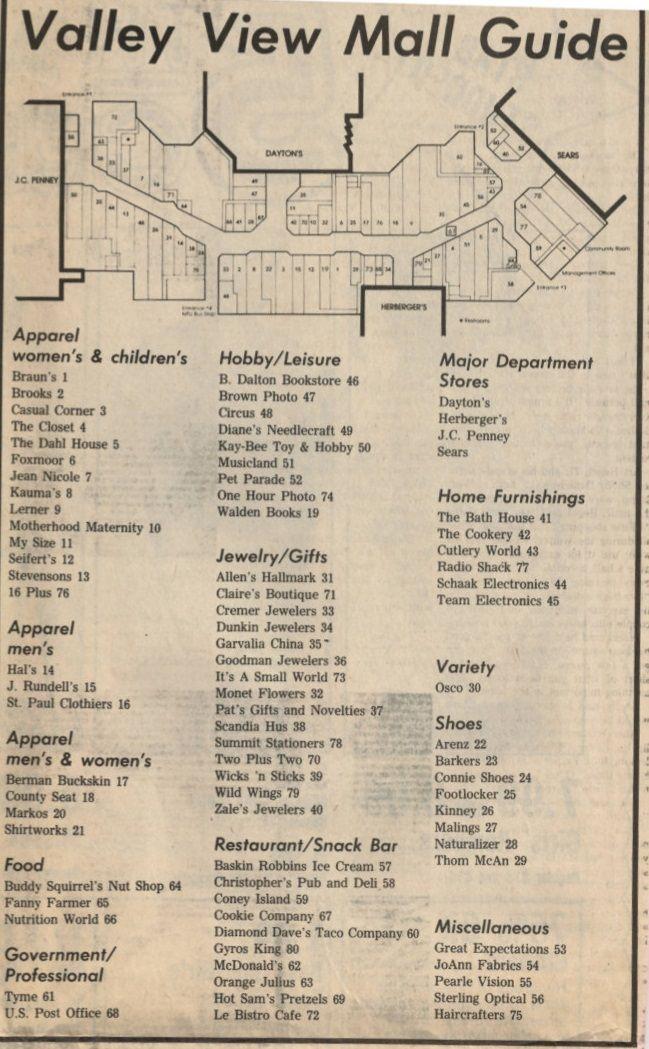 Valley View Mall: Sears courtyard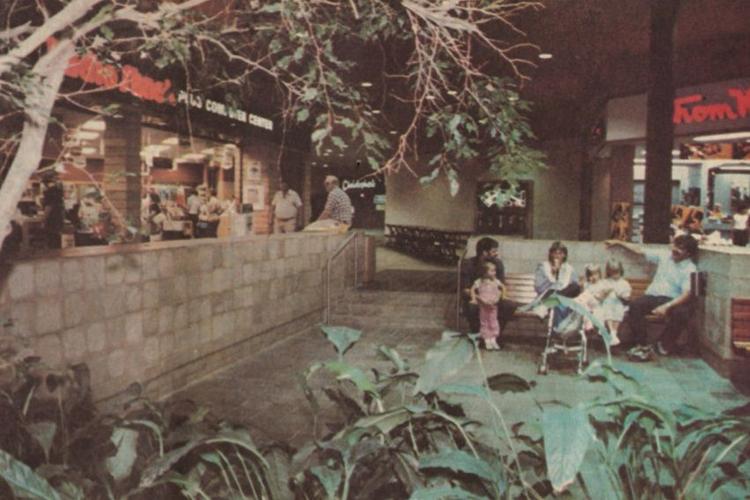 Valley View Mall: Skylights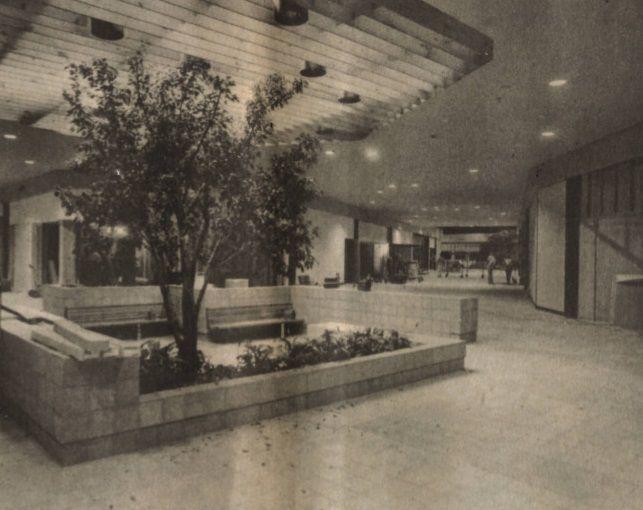 Valley View Mall: Sears
Valley View Mall: Kinney Shoes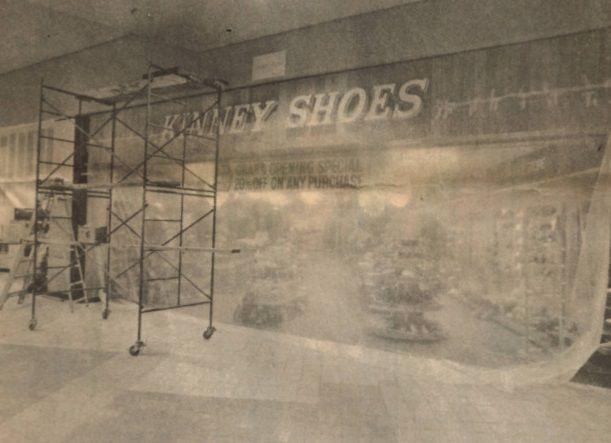 Valley View Mall: Kids toy store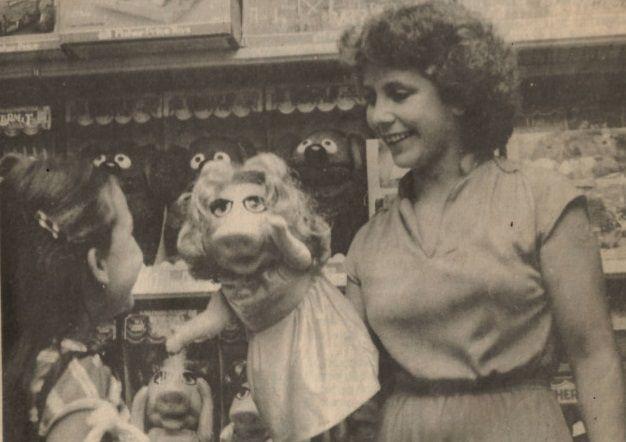 Valley View Mall: 1980 list of stores
Valley View Mall: Stevensons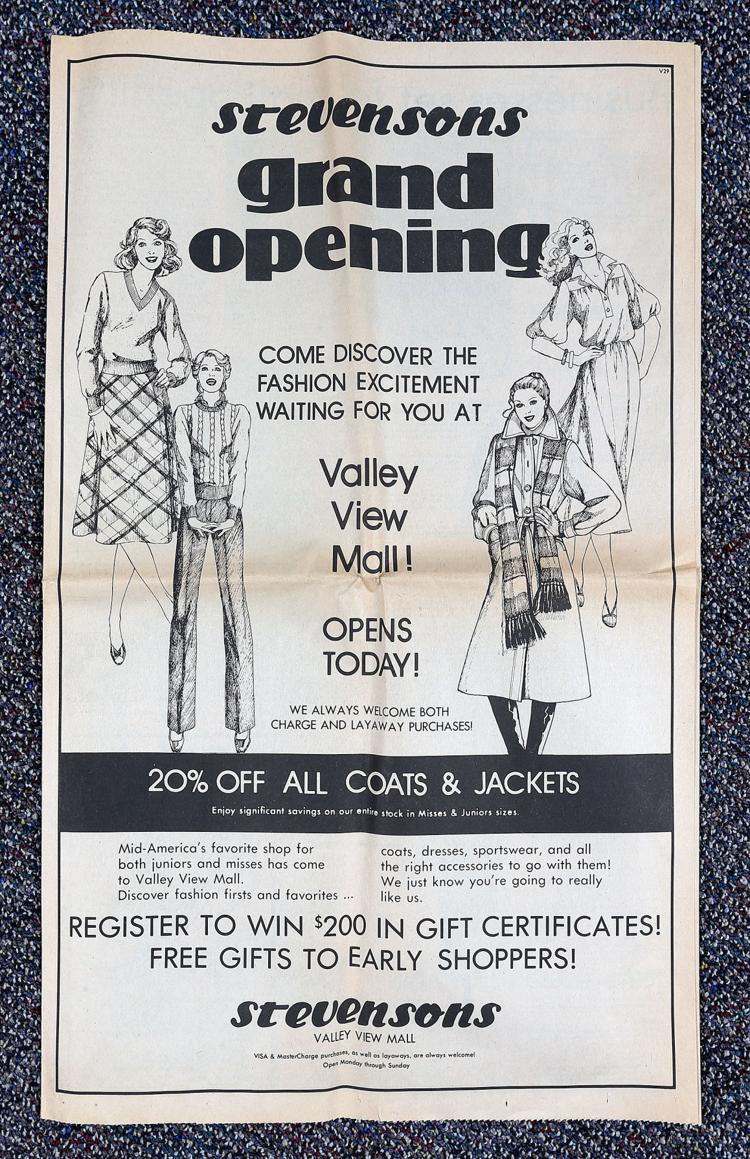 Valley View Mall: Doerflinger's
Valley View Mall: Dayton's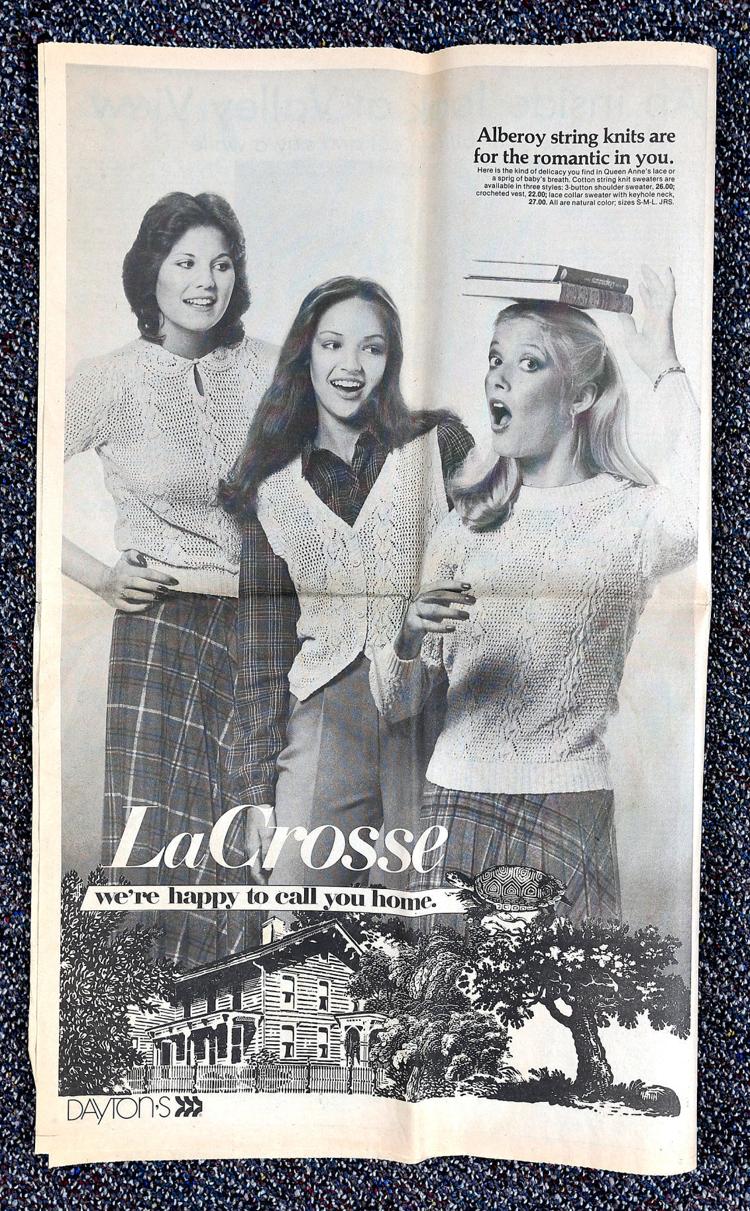 Valley View Mall: Musicland