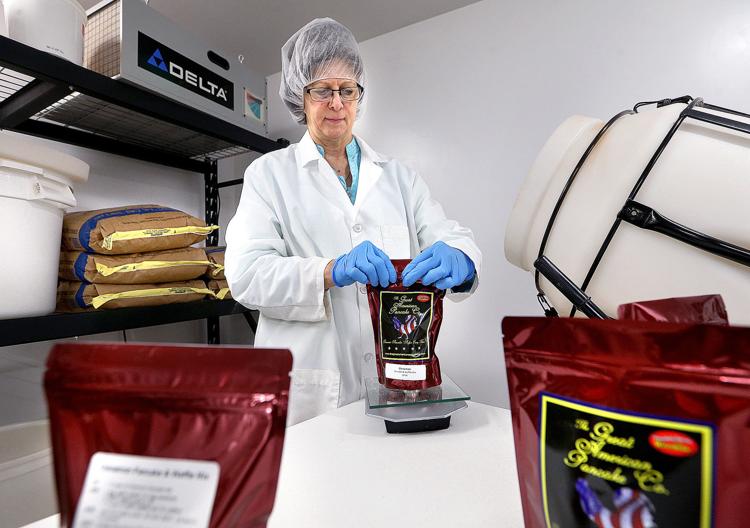 CASHTON — They liked the taste of the pancakes so much, they bought the business.
Jan Hesson, her husband, Mark Blackbourn, and her son and daughter-in-law, Garrick and Kassi Olerud, have been eating pancakes made from The Great American Pancake Co. mixes for several years.
Today, they're in their second year as owners of the gourmet pancake mix business.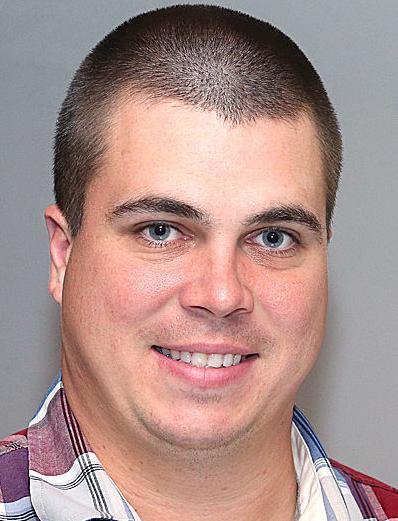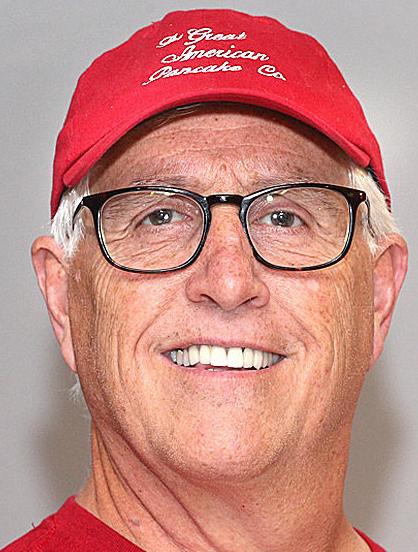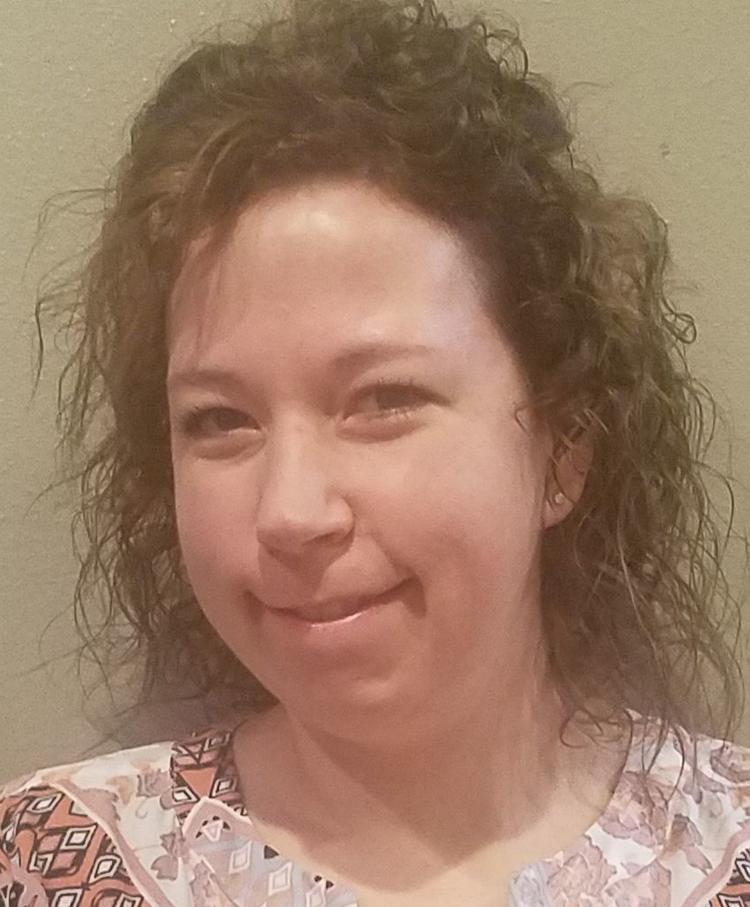 They bought it in February 2017 from their friends Bruce and Judy Springer of rural Cashton.
"It's been a really wonderful transition," Hesson said of the change in ownership. "The Springers (who live only a few miles from Hesson and Blackbourn's home) have become really good friends. They've been very supportive and very helpful."
The Springers started the business in 2003 as the Jackson Hole Pancake Co., while the Springers were living in Jackson, Wyo.
The Springers moved to the Cashton area in 2008, after 25 years in the Jackson area, where they had owned shops, restaurants and an ice cream parlor, all catering to tourists.
The Great American Pancake Co.'s mixes are made and packaged in a state-inspected commercial kitchen at Hesson and Blackbourn's home near Cashton.
This weekend, The Great American Pancake Co. is selling its mixes at the Fall Gift & Craft Show at the Onalaska Omni Center. And it will once again sell its products at the annual Holiday Fair Nov. 15-18 at the La Crosse Center. The two shows are among seven where the pancake company's mixes are being sold this year.
The mixes also are for sale in about 35 retail outlets, mostly in Wisconsin. And customers from around the nation order them on the company's website and by telephone.
"We also do gift boxes and corporate gifts," Hesson said. Gift boxes contain pancake mixes as well as other things such as coffee and maple syrup.
"Bruce and Judy were looking to sell the business to the right people," Blackbourn said of the current owners' decision to buy it.
"We liked the idea of having a family business, where we could work together and grow it," Hesson said. "One of my perks is I get to talk to my son all the time," she joked.
Hesson, a native of Neenah, Wis., teaches seventh-grade English, social studies and literature, as well as eighth-grade literature, in the Norwalk Ontario Wilton School District. She plans to retire from teaching in January to work full time at the pancake business.
Blackbourn, who was raised in Fennimore and Dickeyville, Wis., retired in 2012 as a social studies teacher at Central High School in La Crosse.
The Oleruds live in Westby, where Garrick is a Realtor with Caldwell Banker River Valley Realtors and a partner (with his father, Gary Olerud) in Olerud Auctions. Kassie Olerud is an occupational therapist at two nursing homes in Viroqua.
Its owners attribute the success of the pancake business to the taste and quality of its products.
"We buy only the best ingredients for our gourmet pancakes," Blackbourn said.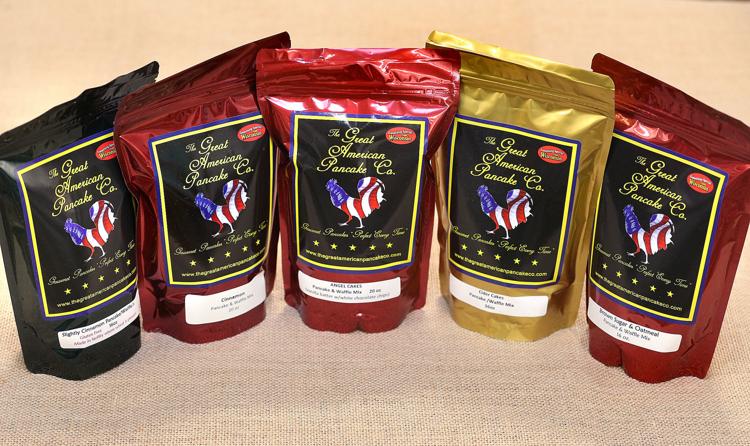 The Great American Pancake Co. sells 11 different kinds of pancake mixes.
Cinnamon pancake mix remains its biggest seller. That mix includes cinnamon chips that burst as the pancakes are cooked.
The second-biggest-selling mix is angel cakes, which feature white chocolate chips and a vanilla-flavored batter.
Other varieties include five-grain, buttermilk, chocolate chip cookie, gingerbread, brown sugar and oatmeal, chocolate fiesta, peanut butter and slightly cinnamon/gluten free.
The 11th mix variety, cider cakes, is a seasonal one that's available at this time of year. "It has apple pie spices — cloves, allspice and nutmeg," Hesson said. "It's a fall favorite" and its directions recommend adding apple cider or apple juice to the mix rather than water.
"We're working on another one or two mixes," Hesson said.
"Our goal is to have one new mix out in 2019," Garrick Olerud added.
Single bags of the company's mixes weigh 16 ounces, and bags with chips weigh 20 ounces. They make enough for two batches of nine to 10 pancakes. Customers add egg, oil or butter, and water.