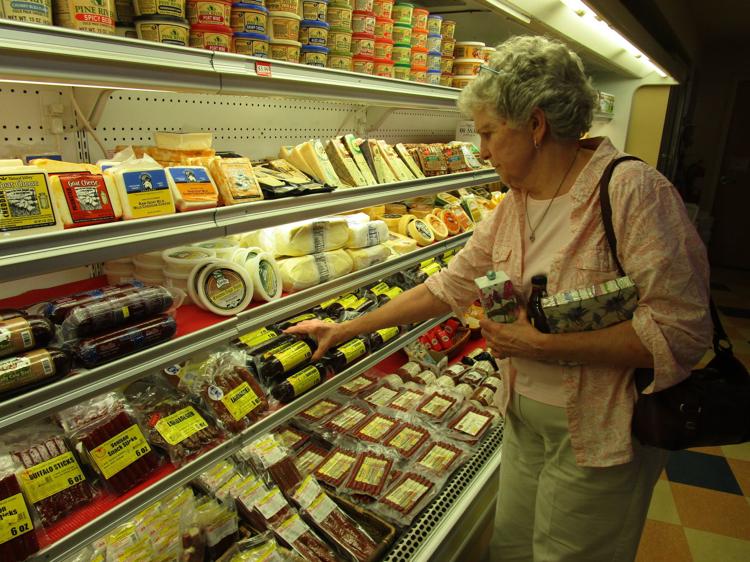 TOMAH — Still owned by the family that started it, the Humbird Cheese store in Tomah will celebrate 50 years in business on Saturday with food samples and discounts.
Fern Kennedy and her daughters Colleen Isensee and Diane Bever own Humbird Cheese, as well as Market Square Cheese, in Lake Delton, Wis., which Fern and her late husband Ken Kennedy bought in 1978. The two stores are best known for selling lots of cheese, but also sell much more.
The original Tomah store, at the intersection of Interstate 94 and Highway 21 on the city's far north side, opened in April 1969 and was replaced by the current much larger store in 2000.
The Tomah store has about 100 varieties of cheese, 24 kinds of bratwurst, 16 flavors of Cedar Crest ice cream, and eight flavors of homemade fudge (chocolate and peanut butter chocolate are the biggest-selling fudge flavors).
It also sells many other kinds of merchandise, such as summer sausages, snack sticks, jams, maple syrup, honey, cranberry products, wild rice, pancake mixes, snacks, candy, jewelry, gift items, soaps, lotions and Wisconsin souvenirs.
The Tomah and Lake Delton stores together sell about 400 tons of cheese a year, Isensee estimated. "We buy our cheese from 25 different cheese factories, all in Wisconsin," she said.
"Cheese curds are our No. 1 selling cheese," Isensee said. "Our cheddar cheeses would be second. We have cheddars that have been aged for up to 13 years. Our No. 1 selling cheddar is 3 years old." The longer that cheeses age, Isensee said, "the sharper they get."
The Tomah and Lake Delton stores together sell almost 3,500 pounds of cheese curds a week in the summer months, as more people are traveling at that time of year, Isensee said.
Humbird Cheese also has been selling cheese online for several years. "We do a huge (online) business for the holiday season," Isensee said. The store ships cheese only during the cooler months — from October to April. All of the cheese it ships has been dipped in wax to protect it.
Humbird Cheese has shipped products to customers in all 50 states, and also has shipped to some as far away as Japan, the Netherlands and Iraq.
Like the Lake Delton store, the Tomah store's product selection and sales have continued to grow, Isensee said.
You have free articles remaining.
Register for more free articles.
Stay logged in to skip the surveys.
One reason for the sales growth is, she said, "You have a lot of artisan cheesemakers who are coming up with new cheeses."
Another reason, Isensee said, is that "Cheese is a popular appetizer item, and it's healthy.
"You have to have a good product, so people will come back," she said.
"If you don't have a good product, forget it," Fern Kennedy added. "You also have to have good management" to succeed, she said.
The Tomah store has eight employees.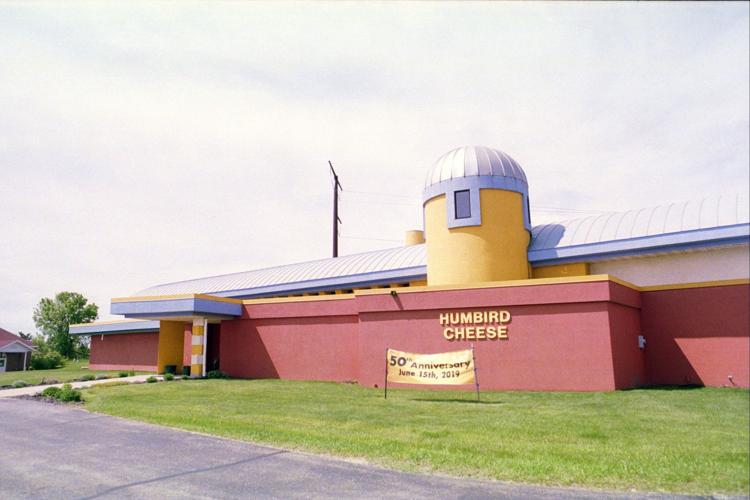 The original 2,400-square-foot Tomah store that the Kennedys constructed in 1969 was replaced in 2000 by the current 10,000-square-foot building.
The current building, which looks like a Frank Lloyd Wright-style barn, was designed by the Kennedys' son, Keith Kennedy, an architect who designed facilities for the 2002 Winter Olympics in Salt Lake City.
Like her sister, Isensee splits her time between the Tomah and Lake Delton stores. Isensee's daughter, Carlee, works at the Tomah store.
Isensee's husband, Harry, son Jeremy and grandson Jaren Isensee all work at the Lake Delton store.
Ken and Fern Kennedy bought the retail part of the Humbird Cheese business in Humbird, Wis., in 1969 and moved it to Tomah. The previous owners had recently closed the cheese factory part of their business.
Before that, the Kennedys had been operating their Jack's Food Supply business, which wholesaled products to grocery stores and other retailers. "The owner of the (Humbird) cheese factory was a good friend," Fern said, and Ken liked the idea of operating a retail store and spending less time on the road. He died in 1998.