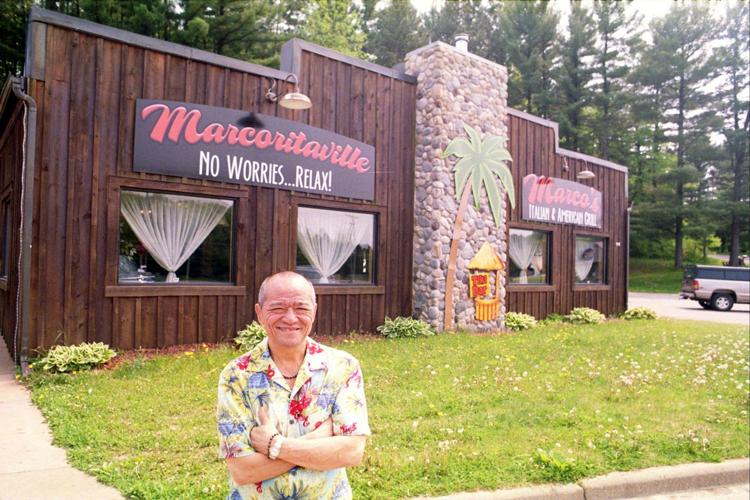 WARRENS — Mark Chew continues to reconnect with his family in Vietnam, as he puts the finishing touches on his Marco's Italian & American Grill restaurant, which he opened in March in the former The Bog restaurant at 3514 Blarney Road near the Interstate 94 exit at Warrens.
It's the ninth restaurant that the 58-year-old Vietnamese native (who was adopted and came to the U.S. in 1972 when he was 11) has operated in this country.
Five of the nine restaurants have featured Italian cuisine, said Chew, who learned how to prepare Italian dishes from an Italian woman he hired to cook at his first restaurant, in Delaware.
Besides his new Warrens location, the other restaurants Chew has operated were in Delaware, Pennsylvania and most recently in Maryland, a one-hour drive from Baltimore.
Chew and his wife, Cindy, moved to Tomah from the Washington, D.C., area last fall after a friend of hers who owns Image Nails and Spa in Tomah talked them into it. Cindy works at the nails and spa business.
Chew, who thought he had retired from the restaurant business, became restless and decided to open Marco's in the former The Bog restaurant location. The building most recently housed Lost at Donna K's restaurant and bar, which closed last fall.
"Business has been great," Chew said of Marco's Italian & American Grill, where he also has an indoor tiki bar, and a large new outdoor tiki bar area that he has dubbed Marcoritaville. "I would say about 80 percent of my business has been local."
Chew replaced all of the restaurant and bar furniture, installed new kitchen equipment, and put back in place historical photos of the Warrens area that had been in storage. "I wanted a warm atmosphere, but I don't want to lose the history of the Warrens area," he said.
The seafood items on the Marco's menu have been the most popular, Chew said, adding that lobster ravioli with shrimp has been the best-selling entree. The Friday night fish fry (from 4 to 11 p.m.) also has been very popular, he said.
Pho soup — a Vietnamese soup with rice noodles and chicken, fresh basil and bean sprouts – also has been popular.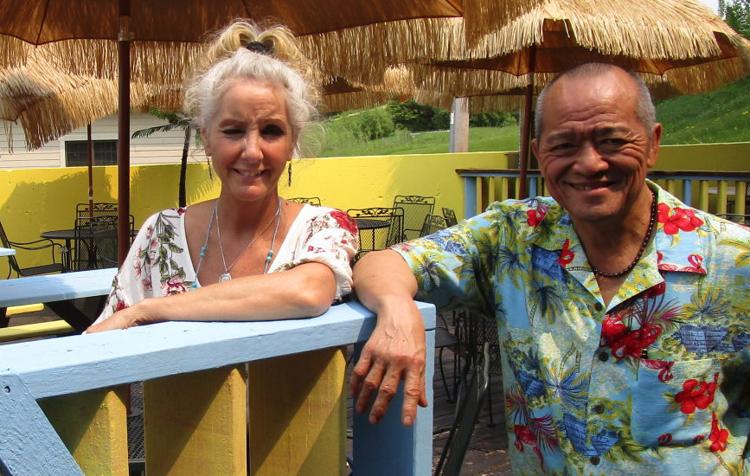 The menu includes a variety of appetizers, soups, salads, homemade pasta, baked dishes and sandwiches such as burgers, chicken, fish, crab melt, crab cake, wraps and Philly cheesesteak.
In the past few weeks, Chew opened his new Marcoritaville outdoor tiki bar, which has bright blue-and-yellow picnic tables and outdoor furniture, tropical umbrellas, a small pond for koi fish, and live music.
Late last week, Chew had the grassy area in front of the restaurant replaced with sand to create a beach-like area that will have games. He also has installed an outdoor grill that grills meats and fresh sweet corn, and a cooler for to-go foods such as chicken sandwiches, ribs, hot dogs, macaroni and cheese, salads and soda pop.
Marco's offers 14 beers on tap, including 10 Wisconsin craft beers. It also has wine and cocktails.
You have free articles remaining.
Register for more free articles.
Stay logged in to skip the surveys.
People in the Tomah and Warrens areas have been "very welcoming," Chew said, adding that "This is like a small town with a big heart. Everybody here has been very friendly."
In that respect, the area reminds him of his childhood in Cai Lay, a village about 90 miles south of the former South Vietnamese capital of Saigon (which was renamed Ho Chi Minh City after the Vietnam War ended in 1975.)
Cai Lay was attacked "all the time" by communist forces, said Chew, who was the youngest of seven children in his family.
When he was 7, a major attack led South Vietnamese and American soldiers to tell Chew that his family had been killed. "They took me to an orphanage (in Saigon) and said my family had been bombed and that my family was deceased," he recalled.
After living in the orphanage for more than two years, Chew was adopted by an American contractor, Melvin Chew.
"Right before all of the adoption paperwork was done, my family from Vietnam found out I was still alive and went to the orphanage," Chew said. "They asked me 'What do you want to do?' I said I thought it would be better for me to go to America because of better opportunity. It was a tough decision to leave your family."
Chew, who came to America in 1972 and was raised in the Philadelphia area, communicated with his Vietnamese family through letters for a few years.
"But when the war ended (in 1975), contact was cut off between the Vietnamese and Americans," he said. He sent a number of letters to his family, which were never answered. "So I thought they were deceased," Chew said.
In 2011, his Vietnamese family – led by the efforts of his oldest brother — tracked down Chew with the help of the Red Cross in Vietnam and America. Chew and his siblings began communicating again in telephone calls through his wife, who speaks Vietnamese.
Chew and his wife traveled to Vietnam in January 2014, his first time in that nation in more than 40 years. They have been traveling there once a year since then to visit family.
On the 2014 trip, the first thing Chew and his wife did was visit his parents' grave. His father had died about 14 years earlier and his mother had died nine years earlier, on his birthday.
Before she died, their mother had told Chew's oldest brother that "Until you find him, I won't rest in peace," Chew said. "So he was on a mission to find me."
Chew, who had largely forgotten the Vietnamese language, has re-learned it in the past few years, partly by using the Rosetta Stone online language learning service. A 2 ½-minute Rosetta Stone Learner Stories video showing one of Chew's visits to his Vietnamese family can be seen on YouTube.