Nearly 20 years after they bought the place from its founders, Todd and Cindy Schini are celebrating the 60th anniversary of the Mount La Crosse ski area, also known as Mt. La Crosse Ski & Snowboard.
Ted and Susan Motschman built the ski area in 1959 and it opened on Jan. 17, 1960, according to La Crosse Tribune files.
The Schinis, who bought Mount La Crosse from the Motschmans in May 2000, plan to hold a 60th anniversary celebration the weekend of Leap Day, which is Feb. 29.
Celebration details are still being worked out, Todd Schini and ski area General Manager Darcie Breidel said in an interview.
"Feb. 29 will be the big day," with the most celebration activities, said Breidel, who has worked at Mount La Crosse for about 30 years.
Todd Schini works full time at Mount La Crosse, while his wife works full time as a nurse at Gundersen Health System in La Crosse.
Schini has skied at Mount La Crosse since he was a child. Over the years, he had been a ski instructor, coach and rental shop employee at Mount La Crosse. Schini was on the Central High School and UW-L ski teams.
Before he and his wife bought the place, Schini had been an earth scientist after receiving a bachelor's degree in geography earth science from the University of Wisconsin-La Crosse. In February 2000, he sold his interest in Midwest Environmental Management Co. in La Crosse to his business partner, because he planned to buy Mount La Crosse.
Ted Motschman, who retired when he sold Mount La Crosse, was 87 when he died in 2016. Susan Motschman died in 2004.
Schini said he and his wife bought the ski area because he had always enjoyed the sport, it had a reputation for being kept up well and the clientele is "a lot of very fine people."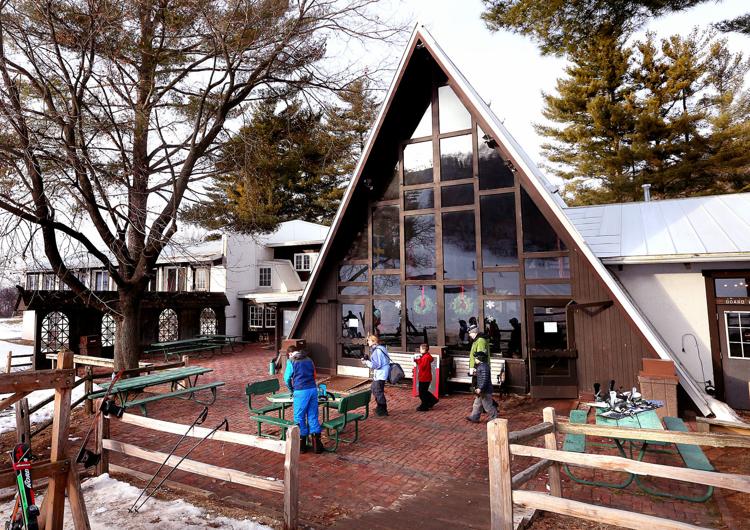 In the past 20 years, Schini said, "The changes we've made have basically been to the hill. We've improved equipment, infrastructure, things of that nature. The maintenance has been a large part of what we do here. We've also dabbled with more weddings."
Mount La Crosse began the ski and snowboard season Dec. 5 this year. "Ideally, we like to get going around the weekend after Thanksgiving," Schini said. "And normally we'll run until the second or third week of March" when warmer weather ends the season.
Weddings and wedding receptions, and other private parties, are held throughout the year at Mount La Crosse.
Weddings and receptions have been more frequent at Mount La Crosse in the past five years and especially in the past two years, Breidel said. Most have been held outside but some have been inside.
"I think the weddings (part of the business) is ready to take off," Schini said. "This is a nice place, at the end of the road. If people want to have private conversations or talk to people they haven't seen for quite awhile, you can do that anyplace out here. It's not like ballrooms (in a large event venue) where there's everything going on and all kinds of commotion."
Mount La Crosse, which frequently offers live music in its St. Bernard Room during the ski and snowboard season, also has hosted some outdoor concerts featuring local bands in the warmer months.
Mount La Crosse has up to 150 employees during the winter months, Breidel said. And it has five to 10 employees during the off-season, she said. "The number depends on what projects are going on," she said of the off-season.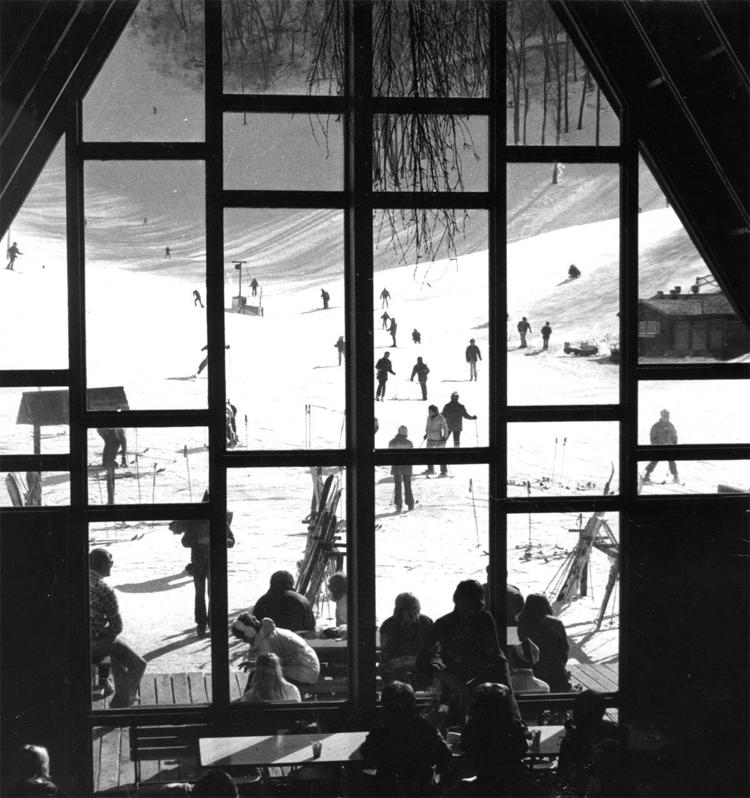 Mount La Crosse has a Snack Shack that serves food, a bar and a pro shop that offers equipment sales, rentals, repairs and services. It also offers ski and snowboard lessons, and youth racing programs.
While the Snack Shack has added food items over the years, Schini said he has no plans to open a restaurant at Mount La Crosse. "That's a pretty tough business to go into," he said of restaurants.
The current ski and snowboard season "started out really good," Schini said. "It was good and cold. Then, all of a sudden, we went through a warm-up, and the snow (on the hill) took a lot of weather."
Fortunately, Mount La Crosse has snow-making equipment so it can supplement the snow that falls from the skies. The equipment makes the same amount of snow each year. The snow is piled in strategic places on the hill, and when needed is moved downhill into high-wear areas.
The Motschmans had snow-making equipment at the hill when they operated Mount La Crosse.
"Ted was one of the first innovators" to use snow-making equipment at a ski hill, Schini said.
Mount La Crosse has lasted for 60 years, under the ownership of the Motschmans and now the Schinis, "because of the community," Schini said. "The community has always supported it. Skiing is similar to golf. It's something that you can do with your whole family, throughout your lifetime. And I think that's important."
Mount La Crosse draws about 50,000 people a year, mostly from within a radius of about 60 miles, Breidel said. "And they come from even farther away, when it comes to big racing events. We get people from all over the United States for some of those events."
The Alpine State Ski & Snowboard Championships held each year at Mount La Crosse — this year's event will be Feb. 15-17 — draws premier high school skiers and snowboarders from throughout the state.
Be the first to know
Get local news delivered to your inbox!