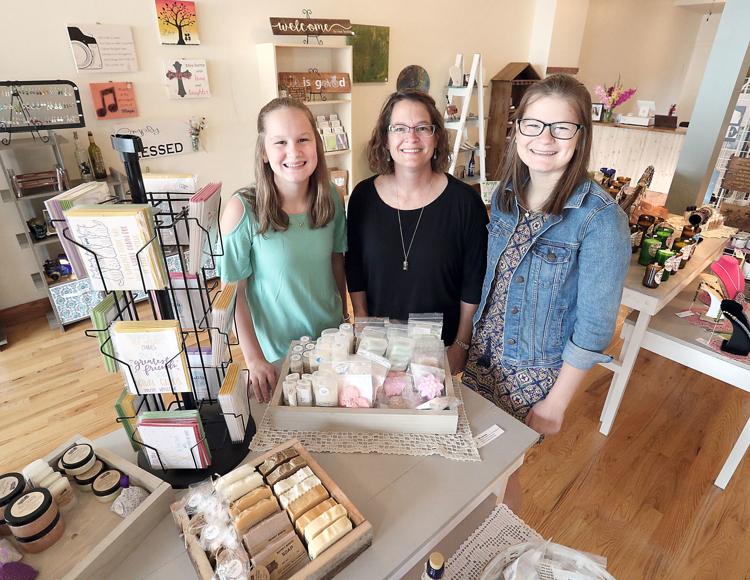 TREMPEALEAU — There are plenty of what Amy Brenengen calls "makers" in the area.
She's glad to sell what they create at her new In the Making gift shop, which opened Aug. 2 in Suite A at 11364 Main St. in downtown Trempealeau.
The new store sells handmade and homemade gift items, as well as apparel, treats and more. Brenengen said her shop sells items made by artists who are local, regional and occasionally from around the nation.
"We've got a little of everything from a lot of different people," Brenengen said. "We have lots of local and regional makers, including a lot of Trempealeau people. And we're always looking for new makers."
Brenengen, who owns the business, is getting help this summer from her daughters Madison, who will be a freshman this fall at the University of Minnesota Duluth, and Melana, who will be a freshman at Gale-Ettrick-Trempealeau High School.
The shelves, walls and display racks at In the Making are filled with merchandise such as jewelry, metal artwork, greeting cards, scented candles, soaps, wooden signs, afghans, quilts, tote bags, wooden signs and T-shirts and sweatshirts with Trempealeau and Mississippi River themes. There also are edible items, such as flavored popcorn, chocolates, novelty candy, pancake mixes, and dip and soup mixes. "And I'm hoping to bring in some coffee" from a coffee roaster in the region, Brenengen said.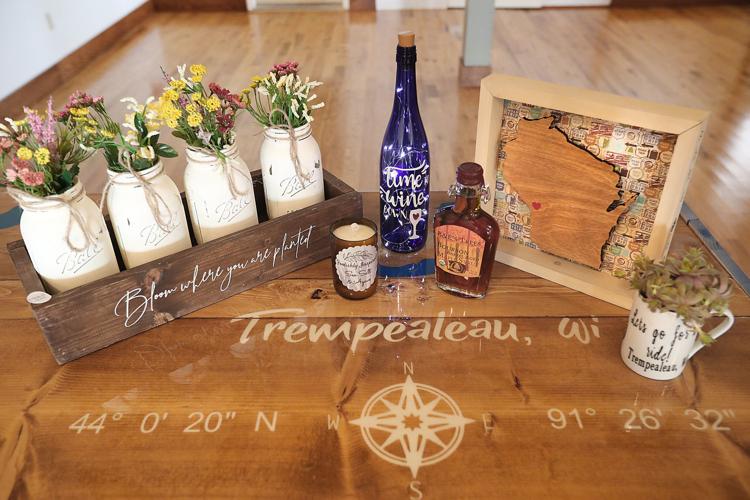 In the Making also sells bottles of wine produced by two wineries in the region — Elmaro Vineyard near Trempealeau and Wollersheim Winery near Prairie du Sac.
Brenengen and her daughters also sell some of their own creations at the store. "We make some of the wood signs and flower boxes and Trempealeau shadow boxes," she said. "I also make some hand-stamped jewelry" which she hopes to have in the store within a month or so.
"I'd like at some point to be able to offer classes featuring some of my makers" as instructors, Brenengen said.
The shop, which will be open year-round, will have a grand opening celebration sometime this fall, she said.
Brenengen grew up in Trempealeau and now lives between Trempealeau and Galesville.
"When this opportunity arose, I decided Trempealeau and surrounding communities could perhaps benefit from a unique, fun shop like In the Making," Brenengen said. "There are lots of people who make all kinds of fun, interesting and awesome things, but so often there is not a constant place to display or showcase and sell their work."
"We've enjoyed seeing what everyone makes because it's all different," Madison Brenengen added.
Amy Brenengen and her friend Paula Gold are directors of Communities Off n' Funning, a nonprofit organization that provides and supports events aimed at inspiring a healthy lifestyle and a passion for play.