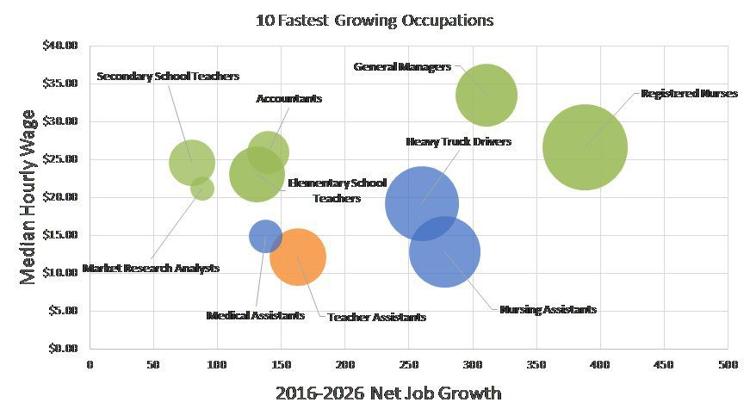 The 7 Rivers Alliance region, which includes 14 counties in Wisconsin, Minnesota and Iowa, faces the same major workforce challenges that regions face.
But there's a difference in the 7 Rivers Region: There's a plan to meet the challenge.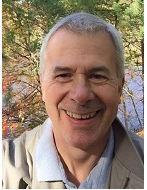 The alliance's Workforce Innovation for a Strong Economy Plan, a 10-year workforce development plan launched in November 2017, is aimed at overcoming them by helping ensure there will be enough workers.
According to the WISE Plan, an estimated 15,321 net new jobs are expected to be created in the 7 Rivers Region during the next 10 years, but because of out-migration and retirements, the region is expected to lose a net of 228 workers during the 10-year period.
According to the plan, the region needs to attract and retain 1,500 to 2,000 more workers each year during the next decade to keep up with employer demand.
The plan is the result of a nearly yearlong effort to understand and address the workforce preparation, retention and recruitment challenges in the region, said Chris Hardie, who became the alliance's CEO last September. The alliance is an economic development membership organization.
WISE strategies focus on three major areas — talent preparation, talent recruitment and talent retention.
Listed under each of those three areas is a series of goals. And listed under each goal are strategies for meeting that goal as well as prospective "champions" such as particular businesses, associations and educational institutions that can work with others in "action groups" to implement those strategies. The plan identifies short-term, medium-term and long-term strategies.
Some examples of talent preparation strategies in the plan include programs and activities that build stronger connections between students and businesses, and inform and educate guidance and career counselors and others influencing adults about opportunities that exist in the region.
Some talent recruitment strategies in the plan include marketing the region to well-defined targets, sharing stories and messages of success and inclusion, and ensuring that new families are welcomed and supported when they arrive.
Some talent retention strategies outlined in the plan include sharing best practices with employers in the region, and analyzing the region's child-care needs as well as identifying and supporting public policy changes that would address child-care availability and affordability issues.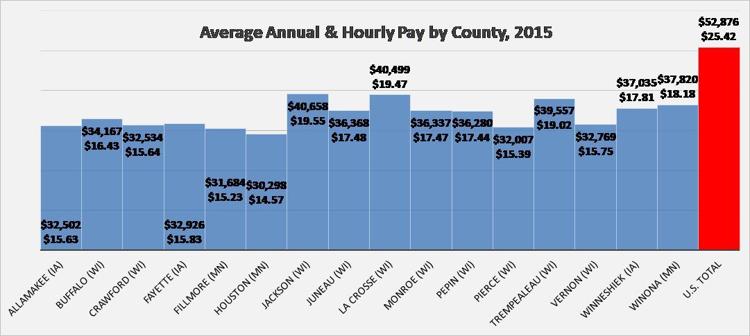 The need for additional child care and affordable housing, and transportation issues, are three of the major challenges identified in the study, Hardie noted.
For example, Hardie said, "We're seeing people who are working part time or who are having to drop out of the workforce because they can't find providers to take care of their kids. And that becomes a recruitment challenge for us as well. Because if you're a business looking to hire a worker, one of the first questions the worker has if they have kids is, 'What's the day care situation?' "
Some of the many other challenges mentioned in the WISE Plan include an aging workforce, misperceptions about the region's employment opportunities, a mismatch of skills between what is being produced by the region's post-secondary institutions and the needs of local employers, a lack of diversity within the region, and local wages that are well below national averages.
Implementing the plan requires lots of involvement by individuals and organizations.
"In order for this plan to be successful, we have to have a number of people, organizations and companies helping to carry them through," Hardie said. "This is a 7 Rivers Alliance plan, but it's too big for us to be able to do it" without a lot of help.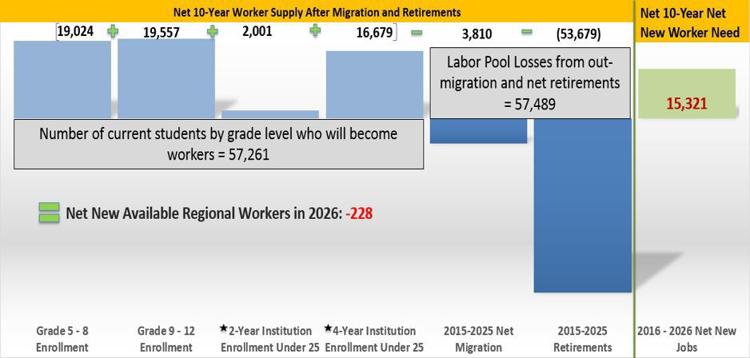 "A lot of the (action) groups have been formed," Hardie said of the groups that will drive the strategies outlined in the plan. "Some have met and some have not. A lot of it depends on whether it involves the short-term or the medium-term or the long-term" strategies.
Hardie said he is convening a meeting of all of the plan's "champions" for mid-September. "To say OK, it's been a year, where are we? What do we need to adjust? Are there some strategies that we need to change the timing for?"
Updates on the plan's implementation and progress will be given at the alliance's annual State of the Region meetings. The next one will be on Nov. 14.
Last year, the 7 Rivers Alliance Foundation was created and received its 501©(3) certification from the Internal Revenue Service as a tax-exempt, charitable organization. The foundation will be able to apply for grants to help pay for implementing strategies outlined in the plan, Hardie said.