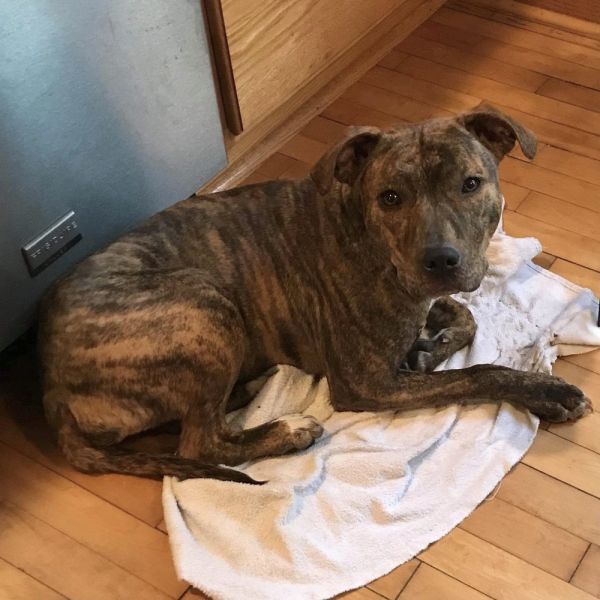 This pretty girl is Bella (formerly known as Paris, from mama Viennas litter), and she is looking for a very... View on PetFinder
This fully furnished Caledonia property has a home with two decks, three bedrooms, three bathrooms, a lakeview and it's literally at risk of falling into Lake Michigan. And it still somehow sold two weeks ago. Here's how.
Christine Waller had two objects in front of her, of disparate purposes and deep significance. The one she chose would shape the course of her life.
Neighbors said the child's mother was distraught. "The heartbreak in her scream, that was scary in itself."
DE SOTO — Great River Roadhouse, best known for its large and tasty pizzas, is celebrating 25 years in business this year with new owners, Jos…
A La Crosse man was charged Wednesday on four counts following multiple instances of child sexual assault and drug use.
A La Crosse man was charged in La Crosse County Circuit Court Tuesday with five felony counts after entering a Downtown residence last month a…
An Onalaska man was charged Wednesday with child neglect and misdemeanor battery after covering an infant's mouth with a cloth and striking a teen.
One person is reported dead after a motorcycle crash in Monroe County Saturday night, officials reported over the weekend.
Nordic Creamery opened its new retail store April 22 at 202 W. Old Towne Road, on the west side of Hwy. 14/61, at the south edge of Westby. An…
A Viterbo University student who said she was a victim of two recent racist incidents on campus has been accused of starting a fire in a resid…