COLUMBUS, Ohio — Dwayne Haskins threw for 412 yards and three touchdowns as No. 3 Ohio State held off persistent Minnesota to win 30-14 Saturday in a game where little went well for the Buckeyes beyond their passing game.
The Buckeyes (7-0, 4-0) needed a pair of Blake Haubiel second-half field goals and a late TD pass from Haskins to K.J. Hill to put away the Gophers (3-3, 0-3).
Hill also made the play of the game with a turn-around, one-hand grab that he turned into a touchdown in the second quarter. He had a career-high nine catches for 187 yards.
The Gophers held tailbacks J.K. Dobbins and Mike Weber to a total of 86 yards, without a single carry longer than 11.
For Minnesota, Mohamed Ibrahim turned in a career day of his own, rushing 23 times for 157 yards and two scores.
IOWA 42, INDIANA 16: Nate Stanley threw for 320 yards and a season-high six touchdowns.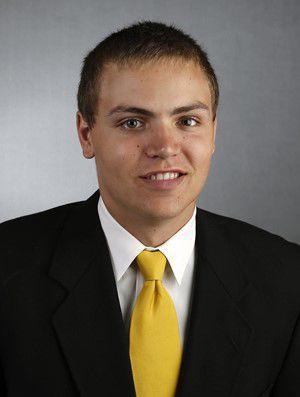 Stanley connected with nine different receivers, completing 21 of 33 throws in a game where he was only sacked once.
Stanley relied on his tight ends heavily, connecting with Noah Fant and T.J. Hockenson for eight of his 21 completions. The two tight ends accounted for 208 of Stanley's 320 passing yards, with Fant finishing the game with 101 yards and Hockenson totaling 107.
NORTHWESTERN 34, NEBRASKA 31: Northwestern's Clayton Thorson threw for 455 yards and three touchdowns, and Drew Luckenbaugh kicked a 37-yard field goal in overtime.
Nebraska (0-6, 0-4 Big Ten) blew a 10-point lead in the final 5:41 in regulation and fell to 0-6 for the first time ever. They also extended the longest losing streak in the storied program's history to 10 games.
Flynn Nagel set career highs with 220 yards receiving and two touchdowns, and the Wildcats (3-3, 3-1) won for the first time at home after an 0-3 start at Ryan Field.