Meet Dan Lauderdale, fourth-generation dairy farmer at Lauderdale Farms in Elkhorn, Wisconsin. For a couple of years, Lauderdale and his dad were looking for an activity monitoring system to help maximize operations and save costs on their 550-acre family farm that milks about 130 Holsteins.
"My dad and I had wanted to get a system to monitor heats and overall cow health. He found out about smaXtec and it was really exciting technology and we thought, let's give this one a try," Lauderdale said.
The advanced smaXtec health system, with its unique bolus technology, helps dairy farmers improve the way they farm. Robust data, precisely measured within the cow, provides the earliest possible detection of diseases. For example, Mastitis can be detected up to 4 days before clinical signs occur.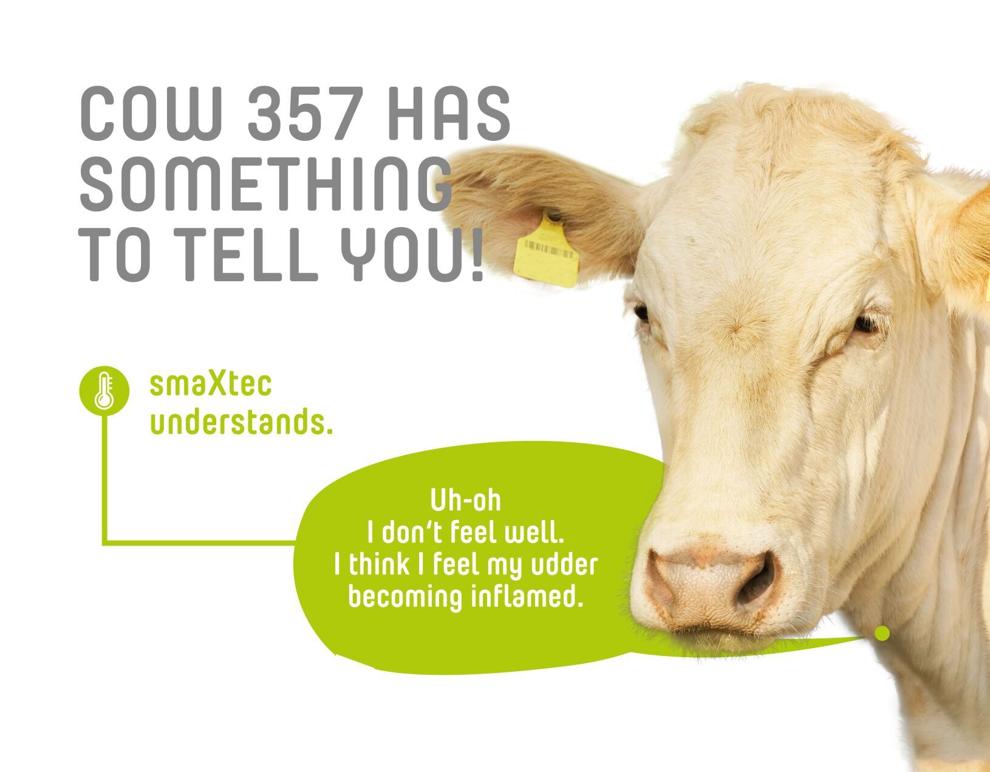 The rumen bolus is inserted easily through the cow's mouth into the reticulum (the second compartment of the stomach) using the provided handheld device, known for applying medicine. There it rests (injury and loss proof) simply through its own weight, for the cow's lifetime and sends the most precise temperature, rumination and activity data directly to a smartphone. After health alerts are sent, smaXtec will also support with disease interpretation and recommendations.
"It's on your cell phone. It's easy to read, easy to track," Lauderdale said. "Now that we have it, I can't really imagine going without it. It's just a constant source of information that I didn't have before."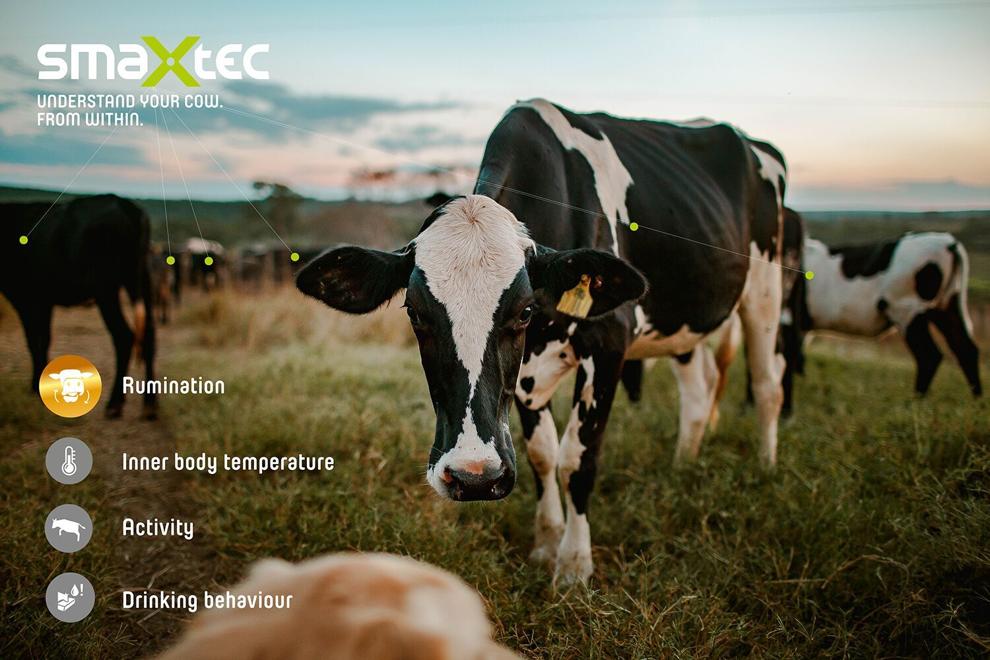 Accurate data at your fingertips
With insights that are measured from inside the cow, smaXtec provides precise data on inner body temperature and fertility, rumination and calving detection so farmers can proactively manage their herds. The health system monitors herds 24/7 and sends the data as notifications to a connected phone. For instance, get reliable early calving detection on average 15 hours before calving so farmers can get a head start to take any necessary measures.
The smaXtec system helps farmers improve cow health
Farmers worldwide trust their herds to smaXtec, which includes support from agricultural experts. Because the system can detect diseases before clinical symptoms occur, farmers can intervene to help reduce the risk of disease spreading, which in turn helps keep the herd healthy and reduces costs. Customers using the smaXtec system have reported a reduced usage of antibiotics by up to 70%, saving on veterinarian bills.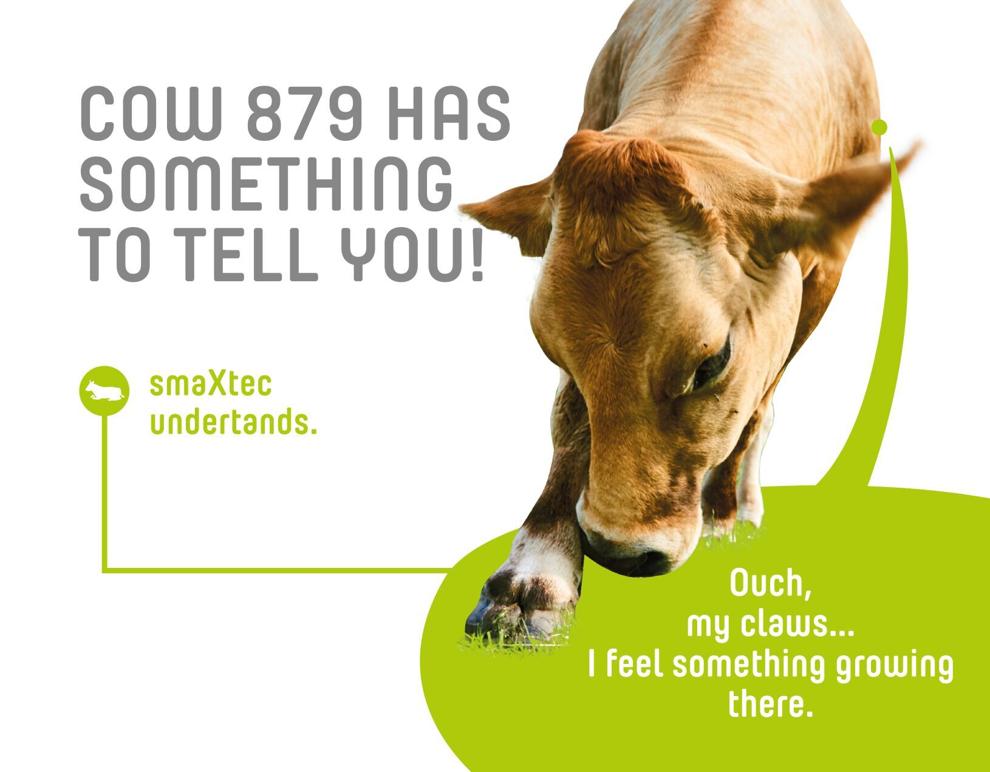 Installation and support
Installation is done in three steps and all the equipment is sent in the mail, or you can opt to have a smaXtec professional do the installation for you on-site.
The base station plugs into a power socket, uses an antenna and connects to the internet through a built-in SIM card, so there is no need for Wi-Fi access on the dairy farm for the system to work. If the installation seems confusing, a customer support specialist can guide customers along with any install questions and best practices. Watch this installation video to see how simple the setup is.
Farmers automatically benefit from the TruD™ technology, which is smaXtec's cloud and AI solution. It is constantly fed with knowledge regarding health data and connected studies from vets and agricultural experts that again ensure a constant increase in knowledge and improvement of the system itself – without any additional cost.
"I would definitely recommend it to anybody that's looking at putting in an activity and rumination system like this," said Lauderdale. "My big goal is to eventually carry on the farm and have one of my boys or all my boys carry on to be the fifth generation. If the smaXtec system keeps our cows healthier and happier and more productive, that's only going to help our future plans."
---
This content was produced by Brand Ave. Studios. The news and editorial departments had no role in its creation or display. Brand Ave. Studios connects advertisers with a targeted audience through compelling content programs, from concept to production and distribution. For more information contact sales@brandavestudios.com.