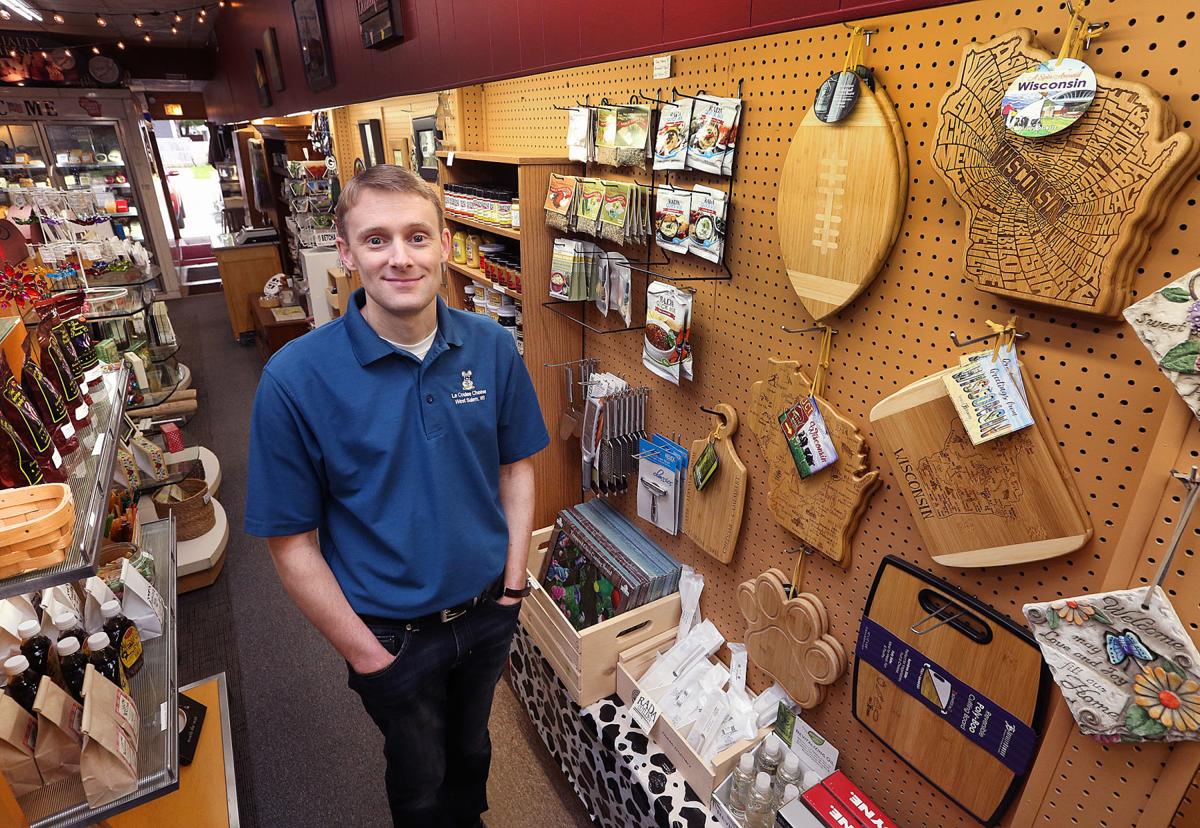 WEST SALEM — Forty years after it began, Le Coulee Cheese Castle at 112 S. Leonard St. in downtown West Salem is still drawing in cheese lovers from throughout the Coulee Region, as well as many people who grew up in the area and now live far away.
The specialty foods store is best known for its Wisconsin cheeses, said Nick Miller, an area native who has owned the business since 2003, when he bought it from founders Duane and Mary Lou Pfaff. But it's also known for ice cream and candy, and sells many other food products as well, he said.
The Pfaffs started Le Coulee Cheese Castle in 1980 at their cheese plant in Mindoro, which today is operated by Prairie Farms and produces blue cheese and gorgonzola cheese. The retail store was in a room at the highest point of the cheese plant, which is where the "castle" part of the store name comes from, Miller said. The Pfaffs moved their retail store to the current location in West Salem in 1981. Their daughter, Pam Olson, ran the store for many years.
Miller said he has no definite plans to hold a 40th anniversary celebration. "But I may do something in 2021 to celebrate the 40th anniversary of the current location in West Salem," he added.
Miller graduated from West Salem High School in 1998 and received a bachelor's degree in business management from the University of Wisconsin-La Crosse in December 2001.
After that, he said, "I continued to work on my parents' dairy farm while I looked for jobs around the La Crosse area. When I learned of Duane and Mary Lou's interest in retiring, I was very much interested in continuing on this wonderful established business. I had great memories of getting ice cream and cheese curds there as a kid whenever I would go along with my dad to town. I thought it would be a great opportunity for me to continue such a well-beloved West Salem business."
Also, Miller said, downtown West Salem always seemed to be special, and a fun place.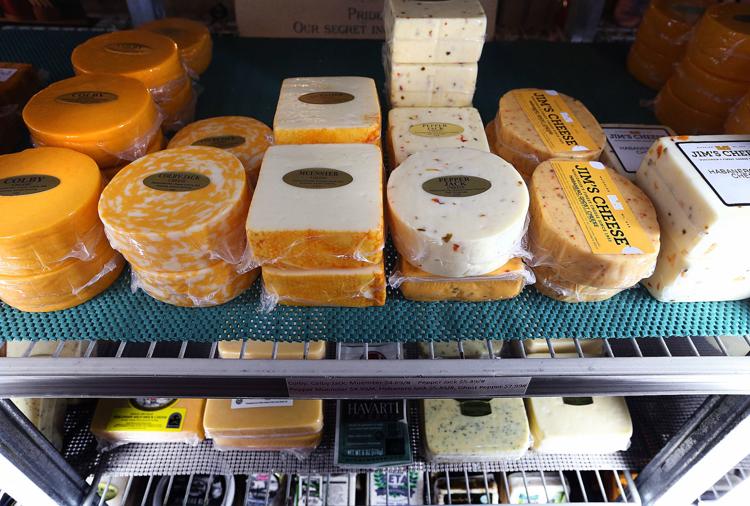 Today, the store sells more than 60 varieties of Wisconsin cheese, as well as many other Wisconsin-made products such as sausage, rolled butter, maple syrup, honey, Valley Fudge & Candy items, The Great American Pancake Co. mixes, Storandt Farms salsa, Pleasoning Seasoning items, Great River Popcorn products, Amish candy, Lynns's Candies items and Holmen Locker & Meat Market items.
The shop also serves up eight flavors of Kemps ice cream, in cones and cups. "I also carry a nice selection of giftware and Wisconsin souvenirs," Miller said.
Blue Moon is one of the shop's best-selling flavors of ice cream. Some other popular flavors include cookie dough, chocolate peanut butter and maple nut.
Le Coulee Cheese Castle's ice cream and candy is especially popular with children, Miller said.
"I tend to carry only Wisconsin cheese," he said. "But once in awhile I add a few imported brands." The store's biggest seller has always been cheddar.
"I also tend to sell a lot of more unique cheeses, including cranberry and blueberry cheddar, maple cheddar, green and black olive cheddar, beer cheddar and chicken soup cheese," Miller said. "People seem to be willing and excited to try anything different."
The Christmas holiday season and the summer months are the busiest times of the year at Le Coulee Cheese Castle, Miller said. "During the Christmas season, sending gift boxes all over the country is a large part of my business."
The store also is a United Parcel Service outlet, where customers can come in to have their packages shipped.
Fortunately, Miller said, "The coronavirus didn't have a huge effect on my business" this spring. "I was able to remain open and operate fairly close to normal. I shortened my hours a bit, and only allowed a couple guests or one family at a time in the store. People have been so great and continue to patiently wait for their turn in the shop."
A number of customers have shown their generosity during the coronavirus pandemic, Miller said. For example, Justin and Heidi Groth allowed their four daughters to donate their federal stimulus money to a local business or organization. Their daughter Melanie gave her money to the store, to provide free ice cream to customers. "On Saturday, May 2, from 9 a.m. until shortly after noon, over 400 ice cream cones and cups were passed out curbside to a long line of waiting cars," Miller said.
Normal business hours resumed last week. "But due to the small size of the shop, I am still limiting the number of customers in the shop at one time to three guests or one family," Miller said.
The business news you need
With a weekly newsletter looking back at local history.