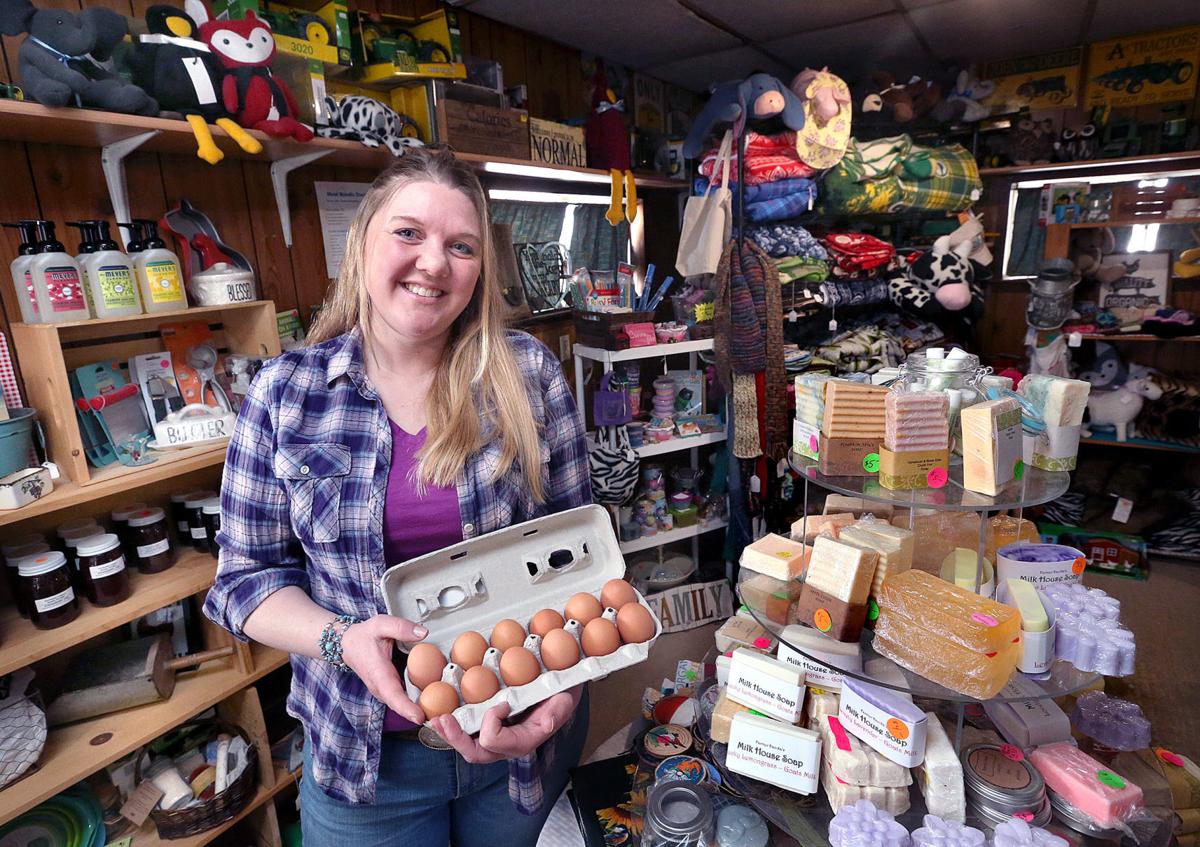 WESTBY — Two years of unusually wet weather have convinced "Farmer Danika" and Nate Wehling that they made the right decision when they opened Wehling Farms and Country Store in August 2016 in a former garage on their farm at S764 Jore Road about 5 miles northwest of Westby.
In fact, the effects of that weather on area crop production, and the decline in prices for organic milk as larger producers entered that industry, prompted the Wehlings to sell their 70 dairy cows last fall and get out of the organic dairy business. The Wehlings, who had operated their organic dairy farm since 2005, had sold their milk to the Westby Cooperative Creamery.
The Wehlings' store sells beef, chicken, pork, eggs, honey, maple syrup, homemade soap, and many other items, produced by area farmers including the Wehlings. Many of the products are organic.
The store also sells such things as candy, CBD products and crafts, many of which are made by relatives. Danika makes some of the soaps, and takes photos that she uses for some of the greeting cards and apparel sold in the store, which also offers farm tours.
In January, the Wehlings' country store business opened a second retail location, when it became a vendor at the Thrifty Pickin's store in downtown Coon Valley.
Nate also has operated Wehling Farms & Repair, LLC, on the couple's farm since 2011. That business repairs tractors and other farm equipment. Before starting it, Nate had been a mechanic at farm implement dealerships.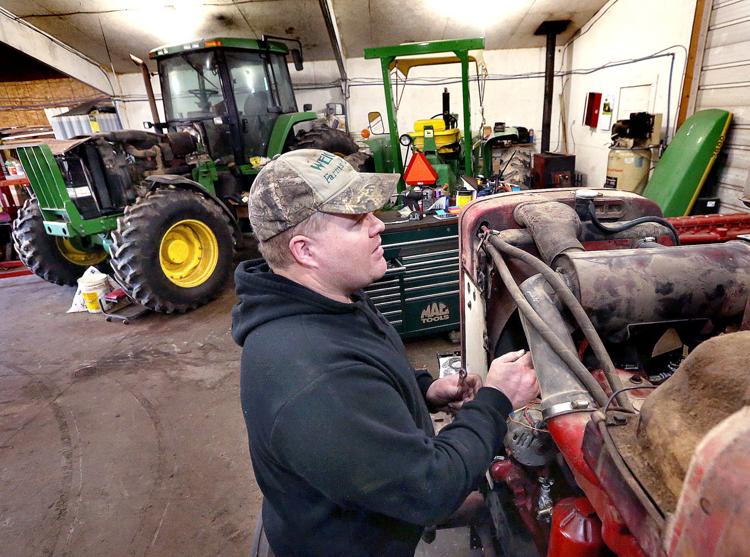 Danika said she and her husband decided to go into the country store business because they expected organic dairy prices to decrease. Organic dairy prices traditionally have been higher than those for conventional dairy products.
"We knew (organic milk) prices were going to go down because the big farmers were changing over to organic and getting away with not pasturing like the way we pasture in Wisconsin," Danika said. "The rules are different (in other states). So we knew the time was coming when the market would be pressuring us and prices would drop" as the supply of organic milk increased.
"When we didn't have enough hay (because of the impact of two years of very wet weather on crop production), it was like Strike 5," Danika said. "And it was time to start thinking about other options."
Lower organic dairy prices and the impact of wet weather also led the Wehlings to begin custom raising 200 heifers on their farm for another farmer.
The Wehlings also raise 20 of their own feeder cattle for meat production and sales, and have 50 layer hens for egg production. "In May, I'm getting 200 (layer hens) to keep up with the eggs that I need for people," Danika said.
While the country store remains open on the couple's farm, winter conditions and two years of wet weather were factors in their decision to add a second retail location by becoming a vendor in Thrifty Pickin's in January.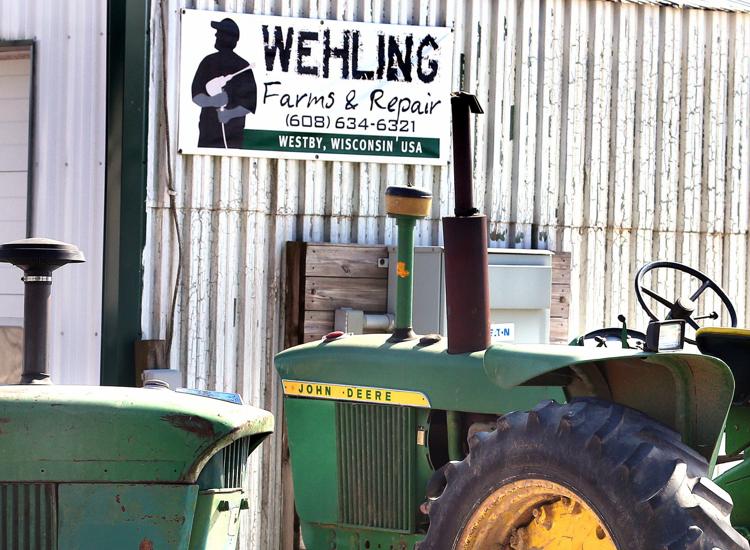 "That was mostly because I don't have the winter traffic (to the store at the farm) like they have down there" at Thrifty Pickin's, Danika said. "It seemed like in the last couple years, every other weekend we had poor weather. And nobody wants to come out into the country when it's snowy or rainy. But they will stop in town to pick up meat and eggs and things like that."
Weather will be important to how area farmers do this year, Nate said.
"The last couple springs were fairly wet, and farmers got into fields late" to plant their crops, he said. "The wet conditions (in the fall) made it hard to get crops off the field, too, in a timely manner."
"I think a lot of (farmers) are skeptical because of the politics that are so involved with our exports," Danika said of the outlook for farmers in 2020. "And the coronavirus. There's a lot of (commodities) that aren't moving like they should be."
Low commodity prices and two years of wet weather also have affected farm implement sales and repair businesses.
"I'm staying busy" repairing tractors, Nate said. "But I'm not overly swamped, because the finances out there are really tight for everybody. And there are many fewer farmers."
Many farmers are repairing equipment less often, Nate said. "It's actually run until it basically can't function," he said of some equipment. "And there's not as much preventative maintenance going on."
The business news you need
With a weekly newsletter looking back at local history.