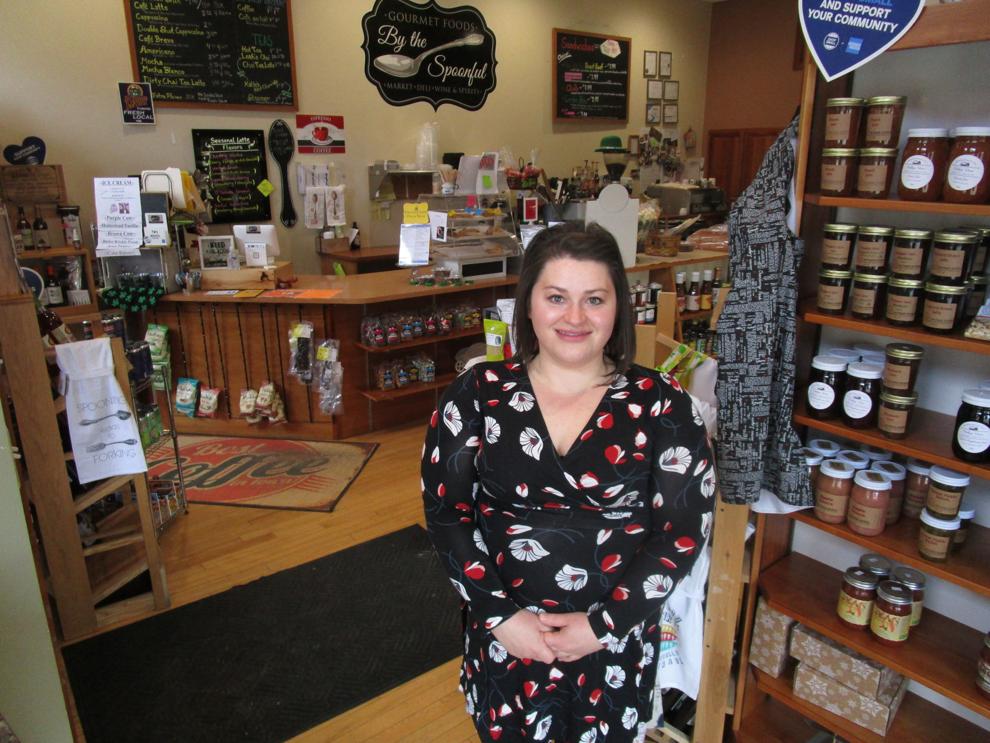 McGREGOR, Iowa — With the additions of take-and-bake frozen entrees, coffee beverages and cooking classes, the owner of By the Spoonful gourmet foods store in downtown McGregor is pleased with where her business is at, and with the reception it's received from customers.
"I really like the way my store is right now," said Katie Ruff, who opened her store in May 2013. "It's the way I've always wanted it to be."
Ruff received a bachelor's degree in culinary science from Iowa State University. She worked for the Hy-Vee supermarket chain for seven years, the last two as a retail chef working to introduce new ingredients to customers.
When she heard that the Top Shelf specialty foods store in McGregor had closed in December 2012, the native of nearby Farmersburg, Iowa, decided to return to the area and open her own store there.
She kept product lines that had sold well for Top Shelf and introduced some of her own. Almost all of the store's refrigerated and frozen meats still come from the Edgewood Locker in Edgewood, Iowa. Ruff also carries dairy products from the WW Homestead Dairy in Waukon, Iowa.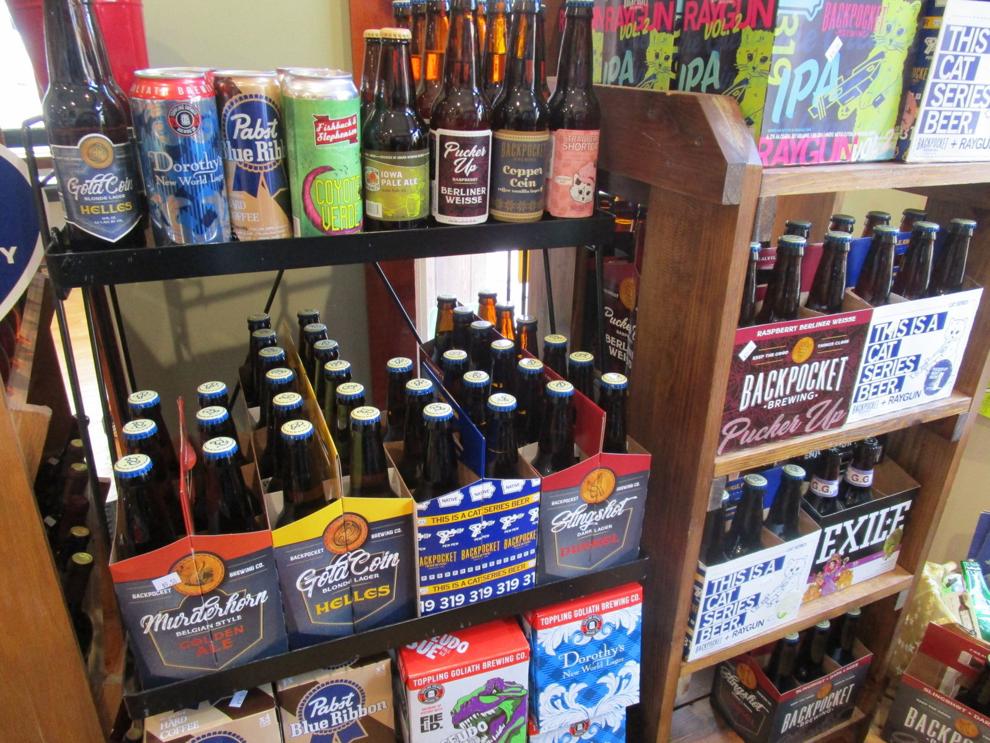 The store also carries deli meats and cheese, spreads, take-and-bake breads and cookies, other gourmet foods, and craft and specialty beers and wines. Some gluten-free products also are available.
Depending on the time of year, Ruff said, she carries wines from three to five Iowa wineries, and beers from eight to 10 Iowa breweries.
Her store also is known for the several kinds of sandwiches that Ruff makes for sale in the store's grab-and-go section. The most popular sandwich is the Cranberry Orange Club, made with turkey, ham, cheddar cheese and cranberry-orange mayonnaise on wheatberry bread.
Ruff began offering frozen take-and-bake entrees and frozen soups about 2 ½ years after she opened By the Spoonful. "People were telling me they didn't have time to cook," she said. "They said they would stop in the store more often, but just didn't have time to cook."
One of the store's most popular entrees is a lasagna dish that's made with spaghetti rather than lasagna noodles. Chicken noodle soup is the store's most popular soup.
Ruff began offering lattes and other coffee beverages about three years ago.
And she began offering cooking classes about 1½ years ago.
"I give a little demonstration at the beginning of the class, and talk about new ingredients that people may not have heard of before," Ruff said. "People make the recipes in groups of two to three people. So you don't make it by yourself. I'm there if they have any questions."
At the end of the class, students eat what they've made.
"Because I'm offering the cooking classes, a lot of the people come back and buy ingredients that we've used," Ruff said. "I just love to hear how they've tried the recipes at home on their own, or how they've tried other recipes.
Ruff operates the business with the help of two other people – her mother and an employee, who both work there part time.
"Even in the winter, our customers come from all over," Ruff said. Besides people who live in the Prairie du Chien, McGregor and Marquette area, she said, "We get a lot of people from Madison. And we get a lot of people from La Crosse, because that drive on the Wisconsin side of the river is so beautiful."
By the Spoonful's busiest months are June, July, August, October and December.
"For the community, it's the summer" that is the busiest time, Ruff said. But her store also is busy in December because of people buying items to give away as gifts, and buying trays of food for holiday events.
Ruff also is active in the McGregor and Marquette Chamber of Commerce, and is serving as its vice president.