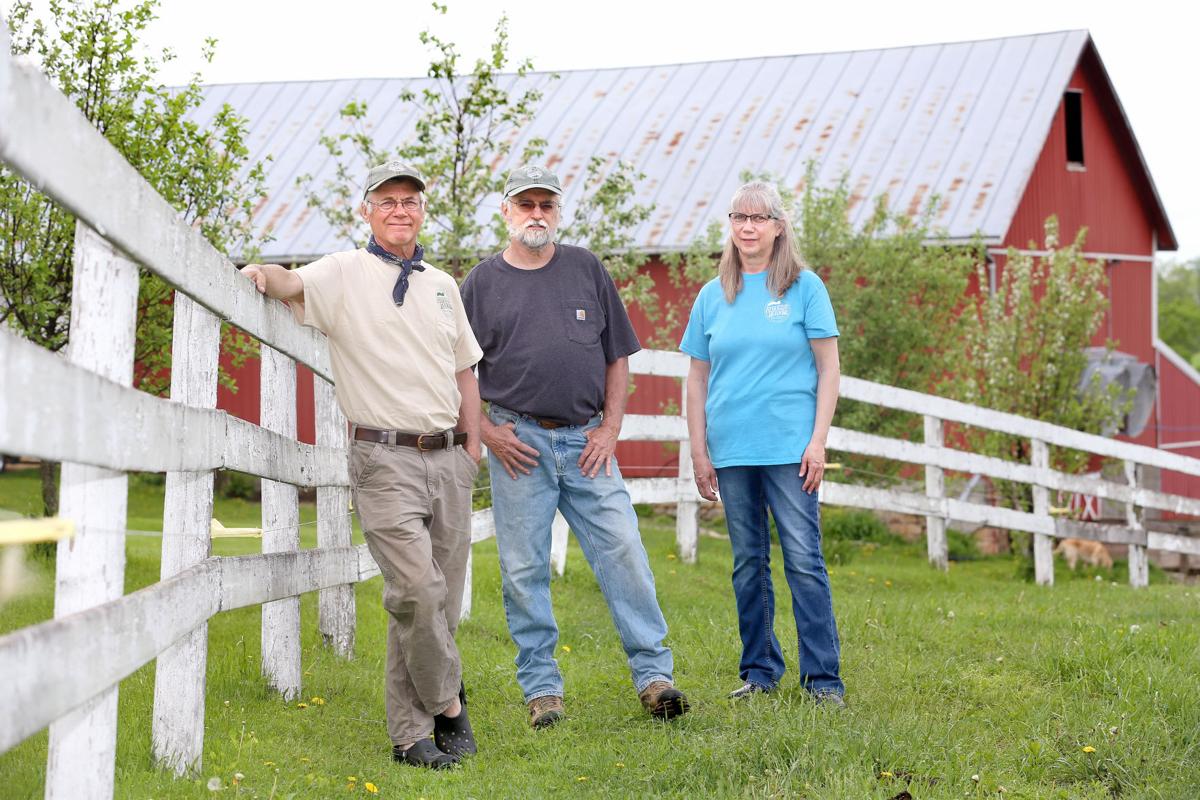 COON VALLEY — News in recent months about meat supplies shrinking and slaughterhouses temporarily closing after coronavirus outbreaks among employees has resulted in more customers for St. Brigid's Meadows, a certified organic farm near Coon Valley.
"With COVID-19, we have seen a tremendous increase in our business with scores of new customers expressing excitement and gratitude for being able to buy food directly from a farm," said Vince Hundt, who with his wife Dawn owns St. Brigid's Meadows. The farm sells its products through its on-farm store and online sales.
Its products include grass-fed beef, free-range eggs, pastured poultry, pastured pork, pastured lamb and cheese made from milk that comes from grass-fed dairy cows. All of those come from livestock grown on the farm, except for the milk used to make St. Brigid's Meadows cheese. That milk comes from a nearby farm, as the Hundts discontinued their dairy herd in 2014.
Hundt, who is 68 and has farmed all of his life, said St. Brigid's Meadows consists of two nearby farms. Its country store is on the farm at N1030 State Road 162.
"Our store is open year-round," he said. "Before the (coronavirus) pandemic, the store was open during variable flexible business hours. Presently because of the pandemic, all ordering is online by going to our website and using the Shop Now button. Customers can choose a pick-up day or request home delivery." The farm also can ship frozen meat anywhere in the nation.
St. Brigid's Meadows also sells some of its products to some area restaurants, such as the Driftless Cafe, Kickapoo Coffee Cafe and Rooted Spoon, all in Viroqua; and Signatures Restaurant in Winona, Hundt said. And it sells some of its cheese to the Viroqua Food Co-op. "But our main focus is sales direct to home consumers, mostly in the greater La Crosse area," Hundt said.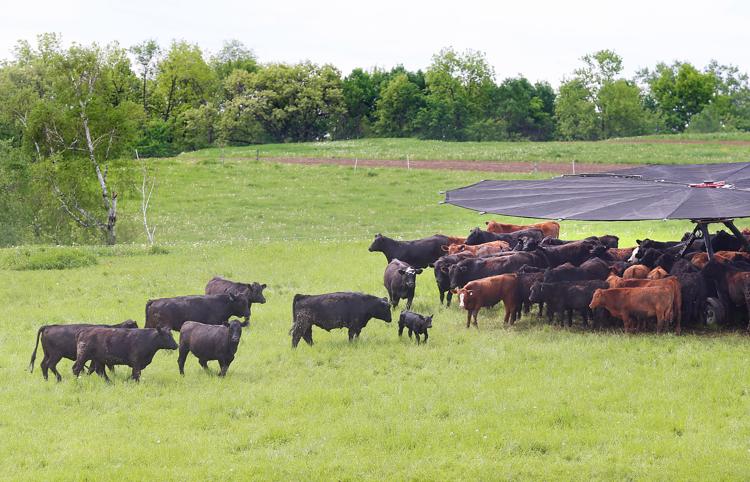 St. Brigid's Meadows also will be a vendor on some Saturdays this summer at the Cameron Park Farmers Market in downtown La Crosse.
The coronavirus pandemic prompted St. Brigid's Meadows to cancel its annual spring celebration at the farm.
"We have been hosting a spring event focused on maple syrup and a fall event with an apple cider theme for quite a few years," Hundt said. "The virus killed the maple event this year but we hope we can host a fall event in September."
The celebrations provide an opportunity for people to come to the farm and enjoy horse-drawn wagon rides, donkey rides, children's crafts, and antique merry go-round, and food for sale.
The Hundts started St. Brigid's Meadows in 2006, but have been farming on the Poplar Coulee Ridge since 1978 and have been using organic practices since 1989.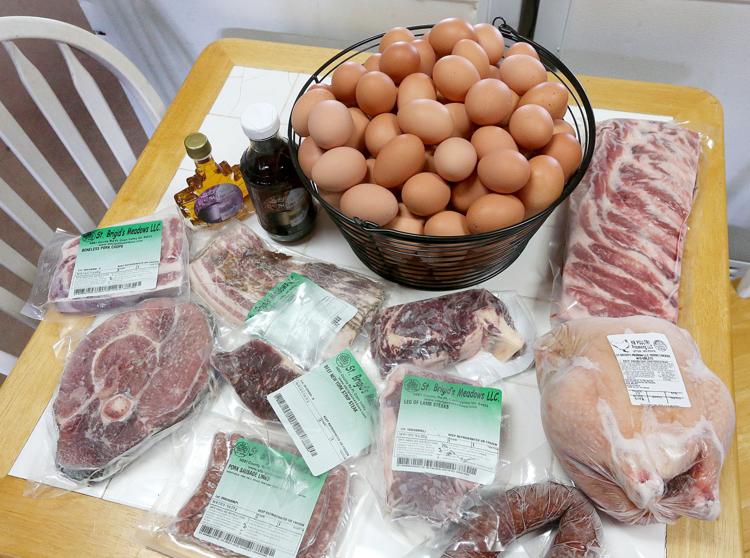 They run the business with the help of Rick Brown and Diane Engbrecht, who manage the on-farm store and food deliveries and also are involved in caring for animals. "There is one more employee involved in deliveries, plus occasional seasonal help," Hundt said.
Hundt said he wanted to start St. Brigid's Meadows and to sell directly to consumers because "I farm for the same reason that people garden or golf or play music. It is what I love to do. Making enough money to pay employees and the basic bills is enough. Producing generic corn, soybeans, milk, etc., had become unrewarding financially and psychologically. The world is awash in surpluses of these commodities."
Another reason is, he said, "We enjoy small-scale livestock farming, enjoy producing high-quality food and enjoy making people happy when they find our farm and are astonished at the taste and texture of old-fashioned Red Wattle pork or grass-grown beef."
Customers buy the farm's products because they appreciate quality and a good value, Hundt said. "And they tell us that they trust us and that they like knowing where their food comes from," he said. "They also express an appreciation for how we take care of our land and animals."
The farm is named after St. Brigid, who was born 1,500 years ago and is well-known in Ireland, Hundt said. "She is the patron saint of milk maids and poets and was famous for providing milk to the poor that came begging to her door. Legend has it that no matter how many came, her bucket never went dry."
The business news you need
With a weekly newsletter looking back at local history.