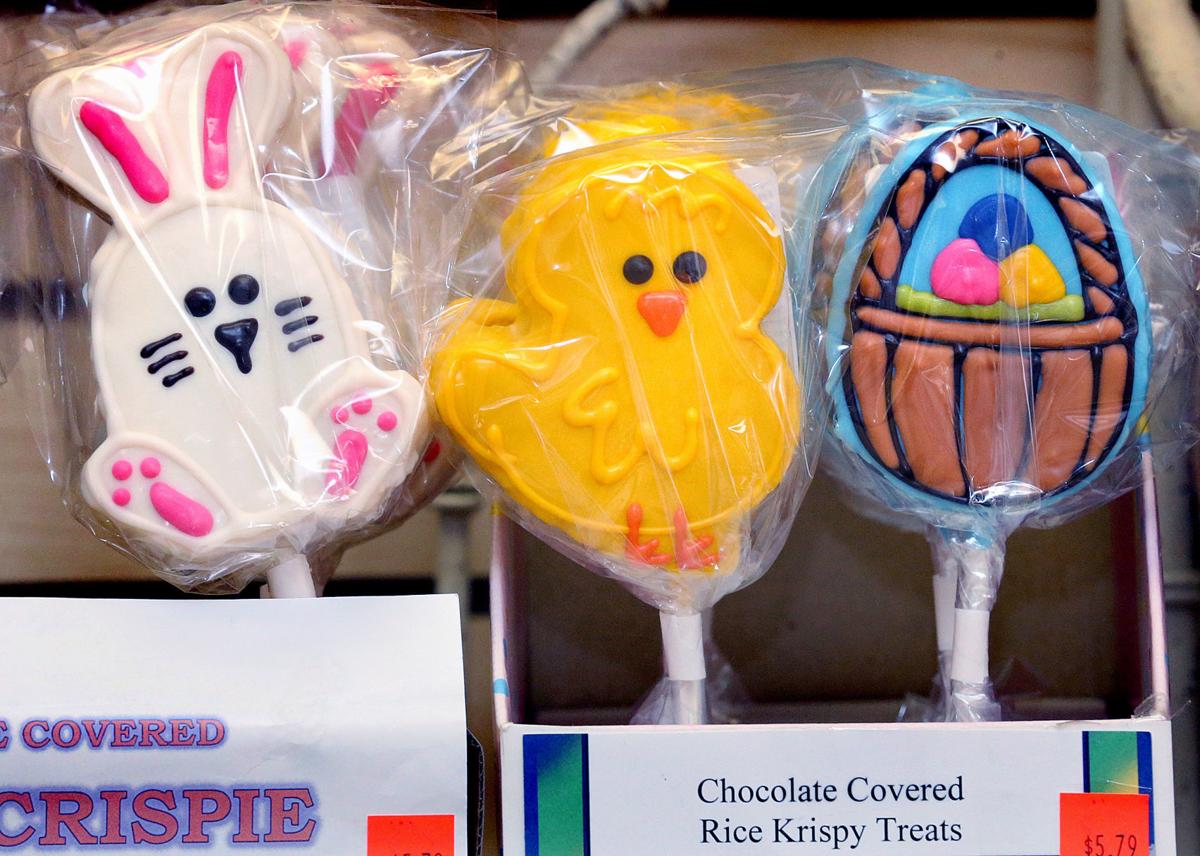 It's been an Easter season like no other at Finnottes Nut & Chocolate Shop at 417 Main St. in downtown La Crosse.
In the past month, the coronavirus pandemic has had a major impact on sales of candy, nuts and other treats at the business, which owners Laurie and Frank Finn opened in 1986.
"The first week and a half, we had almost no business because the whole idea of coronavirus was just coming into people's homes, and it was kind of wait-and-see," Laurie Finn said. Since then, sales have been "up and down," she said. With fewer people out shopping, sales of Easter candy will be down quite a bit overall this year, she said.
The Christmas, Easter and Valentine's Day holiday seasons are, in that order, typically the busiest times of the year at Finnottes.
Finn said the store has been doing a number of things to stay safe, such as even more frequent cleaning and sanitizing, and encouraging customers to stay at least six feet from each other. She is the only person picking up items off shelves as customers choose them, to reduce the number of people handling them. Customers also can telephone or email orders, which Finn will have ready for them in the store or at curbside.
Finn also is temporarily offering free delivery in La Crosse, Onalaska, Holmen and La Crescent. And she has been shipping lots of candy to customers.
Finnottes' candy is very safe, Finn said. "All of our Easter candy was in house before any of the news about the virus came out," she said.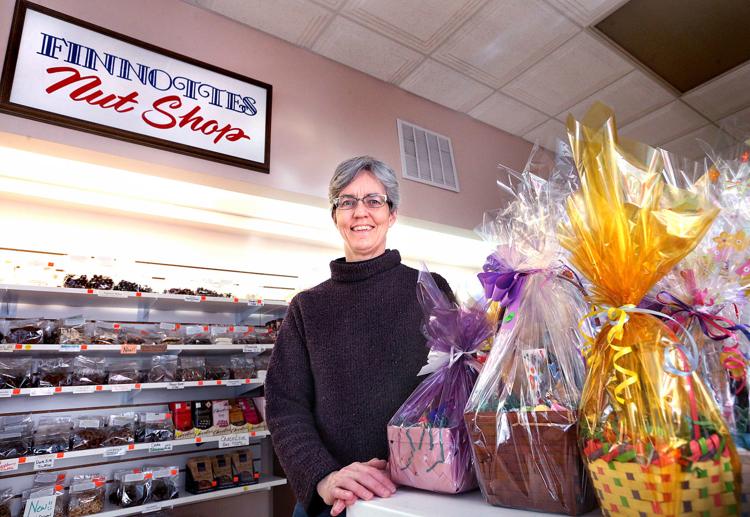 Some customers have been buying candy to send to friends or relatives, Finn said. "That's because they know most people aren't getting out," she said. "The response there has been fantastic."
"We always have a huge variety of Easter candy," Finn said, adding that what isn't sold before Easter Sunday — which is one week from today — will still look and taste great after that.
Some of Finnottes' biggest sellers as the holiday approaches are traditional Easter items, such as chocolate rabbits, solid chocolate eggs, cream eggs, gummi bunnies and mini wafer cones. Finn said her store also has several new kinds of Easter candy.
Women account for most of the customers who buy Easter candy, Finn said. "Moms will buy for their families," she said. "And grandmas will buy for their kids and their grandchildren."
Finnottes is known for its large selection and the quality of its candy and nuts, Finn said.
Also, she said, "People appreciate how I can help them out with unique purchases. For example, if they want a special goodie bag put together today, I can do it. People appreciate that I can provide special services or put special combinations together for them."
Besides conventional candies, the store also has a large selection of old-time items such as candy buttons, hard candy, chocolate coins and PEZ dispensers.
Truffles have gained in popularity in the past few years, Finn said, adding that, "We sell a lot of those."
Some newer candies that have become popular at Finnottes include duets — round chocolates with different kinds of fillings — and items featuring ruby chocolate, a new flavor.
Finnottes has been at 417 Main St. since 2011. The store moved there from a smaller location at 535 Main St.
With more space, the Finns expanded their candy and nut selection and added greeting cards, ice cream treats and cold drinks.
"We're huge supporters of downtown," Finn said, adding that the business is active in Downtown Mainstreet Inc. and in the La Crosse County Convention and Visitors Bureau.
The Finns, who also wholesale nuts and candies, arrived at the Finnottes name for their store by combining their last name with Laurie's maiden name, Otte.
The business news you need
With a weekly newsletter looking back at local history.