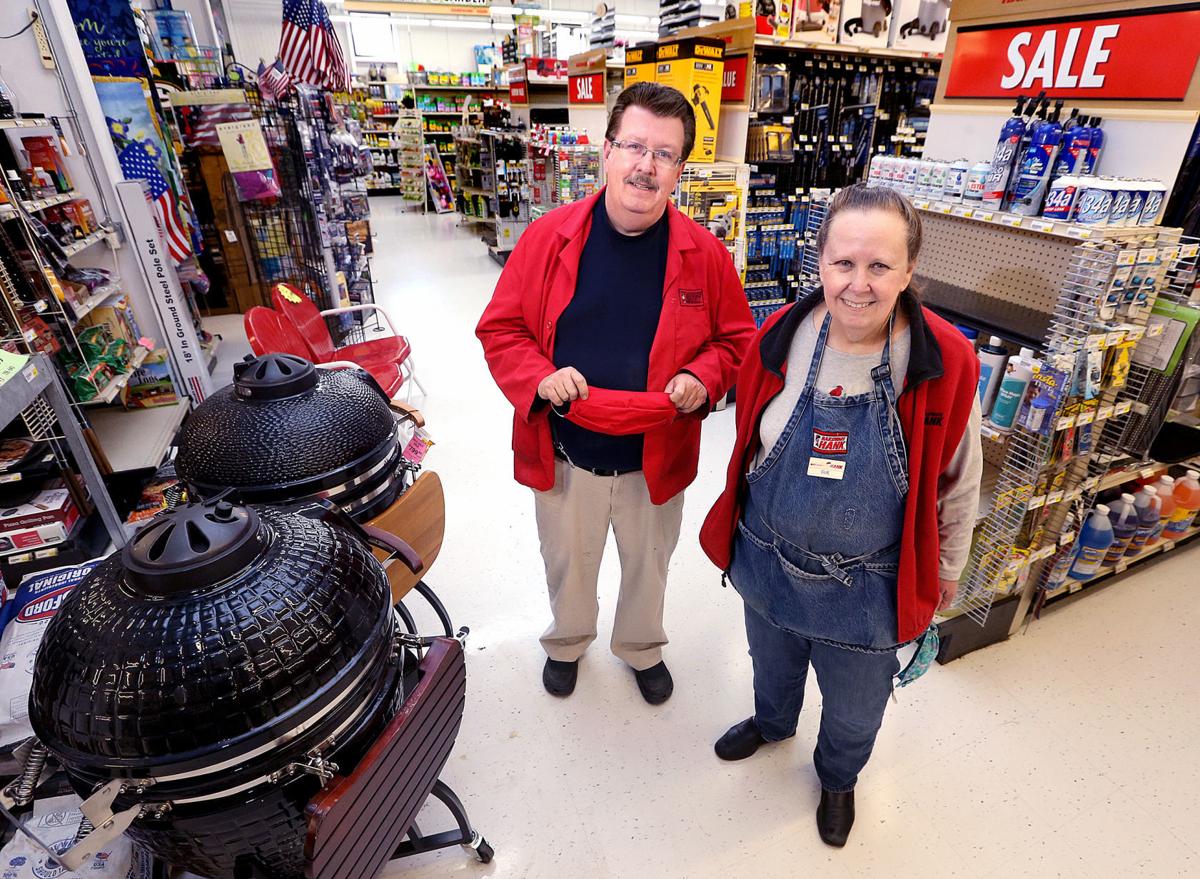 LA CRESCENT, Minn. — The coronavirus pandemic and government efforts to slow its spread have made this one of the most unusual times in the 60-year history of Heth's Hardware Hank & Rental in downtown La Crescent.
The store at 32 S. Walnut St. is owned by Bob Heth and his wife, Jennifer Heth, who hope to hold a celebration of the store's long history sometime this year.
Heth's Hardware has about 18 employees, including Bob's sister, Sue Skoug. Bob's brother, Dan, worked there until last year, when he left for another job. "He still helps me out on occasion," Bob said of Dan.
Because of the coronavirus pandemic, the store's employees are wearing masks and customers are encouraged to do the same. "We're trying to practice social distancing" for both customers and employees, Heth said.
Heth's Hardware has always offered curbside pick-up service, Heth said. "I've always had customers who have walking issues, who would call us and we'd carry things out to them" at their car. Curbside pick-up "is definitely used more now" because of customers worried about coronavirus and practicing social distancing, he said. "We get requests for curbside every day now, but it's not a hardship for us." Customers who want curbside pick-up are asked to call the store before they arrive.
The hardware store hasn't had to lay off any employees because of the coronavirus pandemic, Heth said, as sales are holding up. "We're having our usual seasonal increase in business, plus people are home on furlough, looking for things to do," Heth said. "Spring is our busiest time."
Heth said the store has seen an increase in sales of disinfectants, puzzles and board games, as well as paint and lawn and garden items.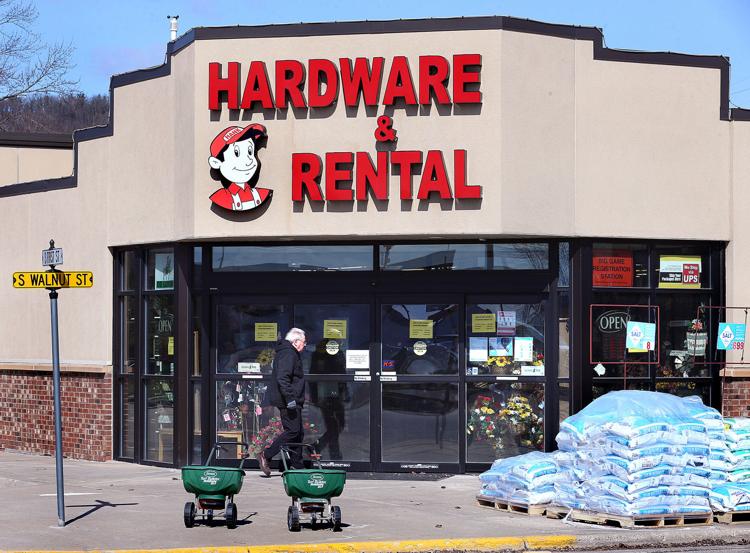 Hardware stores are among the businesses that have been allowed to remain open under Gov. Tim Walz's coronavirus executive orders.
Because the coronavirus pandemic has sparked a big increase in demand for disinfectants, Heth said, "Anything with the word Lysol on it we just can't get" at the moment. But the store has been able to get products from some new suppliers, such as hand sanitizer that the year-old Harmony Spirits distillery in Harmony, Minn., recently began making.
"There have been a lot of changes" in the business over the years, Heth said. For example, he said, "Amazon has made us change" by broadening the store's merchandise selection.
When the store began, Heth said, his father kept track of sales in cigar boxes and the employees consisted of about six family members. Today, with 18 employees, all sales and inventory go through a computer and the business also has a rental center.
Although the store has grown in size over the years, Heth said, "We're still customer-oriented. We try to accommodate whatever the community needs" and the store's merchandise and services change with those needs.
Heth's Hardware sells a wide variety of products such as paint, tools, telephones and accessories, fasteners, barbecue grills and accessories, canning supplies, humidifiers, toys, plumbing supplies, bird houses and feed, pet supplies, lawn and garden supplies, candles, greeting cards and home decor.
It offers such services as computer paint matching and mixing, key duplication and lock repair and rekeying, a digital photo kiosk, hunting and fishing license sales, LP tank exchange, chainsaw blade sharpening, pipe cutting and threading, and window and screen repair.
Bob and Jennifer Heth started the store's rental department, which rents such things as air compressors, air tools, carpet and floor tools, concrete equipment, power tools, generators, heaters, ladders, lawn and garden equipment and pressure washers.
The Heths bought the business in 1984 from Bob's parents, Bob and Donna Heth, Bob and Donna had purchased the former Vindal's Hardware business in downtown La Crescent from Harold Vindal in 1960.
Bob and Donna Heth moved their business to the current location in 1962 and it joined the Hardware Hank retailer-owned hardware cooperative around 1965.Pa
Their son Bob and Jennifer Heth expanded the store in 1996 and again in 2008. The 2008 expansion more than doubled the size of the store, as the Heths added 6,000 square feet to what had been a 5,000-square-foot store. With that expansion, Heth said, "We broadened our inventory and brought everything from the basement upstairs."
Bob and Jennifer Heth have three children, each of whom worked at the store while they were growing up. Their son, Nick, lives in Arizona. Their daughters, Gina Johnson and Sara Heth, still help at the store "when we're in a pinch," Bob said.
Most of the store's customers live in the greater La Crescent area, he said.
"I've always thought of it as a ministry, much like a doctor," Heth said when asked what he most enjoys about operating the store. "We're in the business of helping people fix things like their home."
Concerned about COVID-19?
Sign up now to get the most recent coronavirus headlines and other important local and national news sent to your email inbox daily.