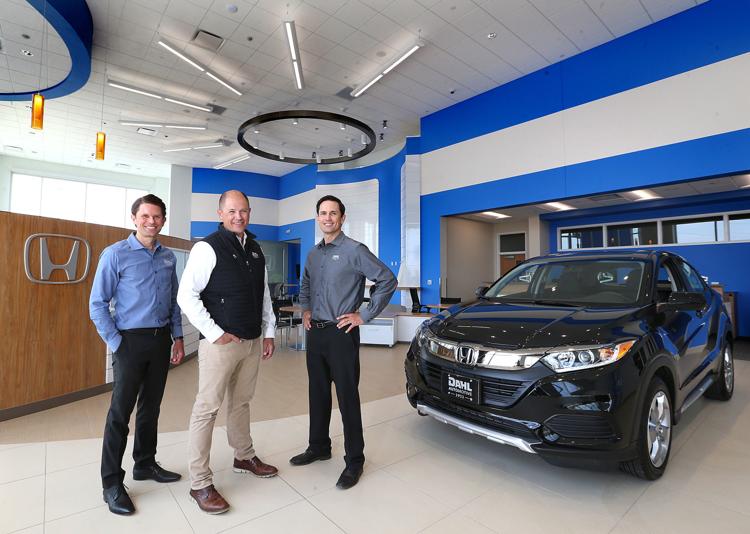 ONALASKA — The Dahl Honda automobile dealership's new Onalaska building, twice as large as the downtown La Crosse building that it's leaving and on a nearly six-acre site with twice as much space for automobiles, opened Monday at 2520 Midwest Drive, between the Goodwill Industries store and Bremer Bank. The location at 500 S. Fourth St. in La Crosse closed Friday for the move.
The new, state-of-the-art building was constructed with Honda's Generation 3 design.
Dahl Automotive bought the local Honda Motorwerks dealership in March 2019, saying it would operate at the downtown location for a year and build the new building in Onalaska.
Dahl Automotive is owned by fifth-generation owners Andrew, Jansen and Tyler Dahl and their father, Harry Dahl. The business began in 1911. Honda is the 10th franchise for Dahl Automotive, which also represents Ford, Lincoln, Subaru, Hyundai, Mazda, Toyota, Chevrolet, Buick and GMC.
The approximately 24,000-square foot Onalaska building also has a nearly 1,200-square-foot car wash attached to it, Jansen Dahl said, bringing the total building footprint to about 25,200 square feet. "It's about double the size" of the downtown La Crosse building, he said.
The new dealership building has 12 service bays, compared with six at the downtown location, he said.
"We'll have double the display space for new and used" automobiles, Andrew Dahl said. "And we've ramped up inventory accordingly."
Employment is expected to increase this year with the move to the much larger facility, he said. "We currently have 33 team members and plan to expand to 40 team members by the end of the year."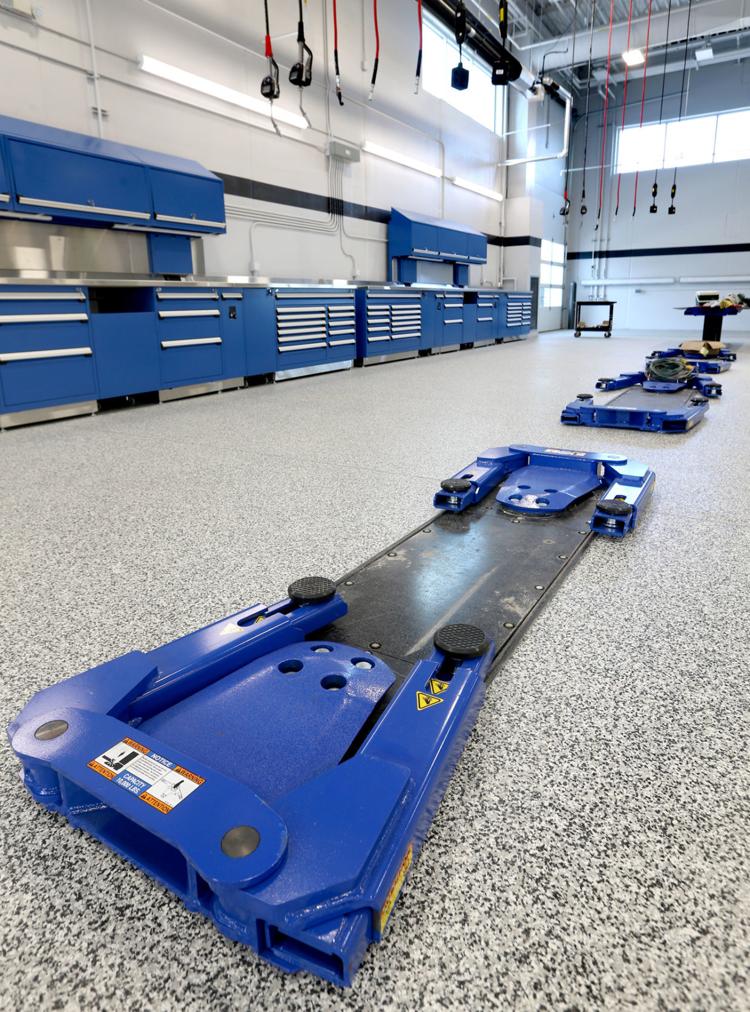 Dahl also said, "During COVID-19, we have reduced our hours, but we plan to be back to our regular hours of operation in June, including Saturday service hours." Current sales hours are 9 a.m. to 6 p.m. Monday through Friday and 9 a.m. to 4 p.m. Saturday. Service hours are 7 a.m. to 5 p.m. Monday through Friday.
Because of the coronavirus pandemic, Dahl Automotive has increased cleaning and sanitizing procedures in the sales and service departments at all of its dealerships, to protect its customers and its staff. For example, every vehicle, whether it's for sale or belonging to a customer, is wiped down with sanitizing solutions on all key touch areas, such as door handles, dashboard controls, center consoles and keys, before and after an employee or customer interacts with it.
"We do a thorough dealership cleaning each night," Andrew Dahl said. "It's a more detailed cleaning than we had done pre-COVID. We're also doing facility cleaning throughout the day, where we hit all the high-touch points" such as door knobs." Also, he said, plexiglass barriers are being installed at service adviser stations.
The new Onalaska building has a two-lane climate-controlled service drive, that allows customers to drop off their cars inside the building. Also new at the dealership is Honda Express Service, where customers can have regular maintenance done without an appointment, Tyler Dahl said.
Customers also can expect a courtesy car wash with any service or repair, shuttle service, and courtesy loaner cars for extended repairs.
The service department features ASE (National Institute for Automotive Service Excellence) and Honda master technicians.
The new building has guest lounges with HDTVs, a complimentary MOKA coffee bar and refreshments, club chairs, children's play area and complimentary Wi-Fi and work counter.
It also features many green technologies that will qualify Dahl Honda as a certified eco-friendly retailer, Tyler Dahl said. Examples include material recycling, electric vehicle charging stations, very efficient interior and exterior LED lighting, occupancy sensors to reduce energy usage, and an alignment with environmentally-conscious community events and directives.
The new building was developed with two main objectives in mind, Andrew Dahl said. Those were to provide customers with amenities that make buying and servicing their vehicle easier than ever, and a commitment to building an eco-conscious, green facility to reduce environmental impact.
Dahl said the new building was constructed in order to meet Honda's Generation 3 standards. Also, he said, "The downtown facility was landlocked and didn't allow us enough room to expand there. The property in Onalaska became available and we felt it was much more centrally located, based on the population growth in the area. And it has good visibility" being just off Interstate 90.
A grand opening celebration is tentatively planned for mid-August, Dahl said.
Meanwhile, a local Veterans of Foreign Wars color guard will raise the U.S. flag at the new location in a brief ceremony at 9 a.m. Monday.
---
1950: Cameron Motors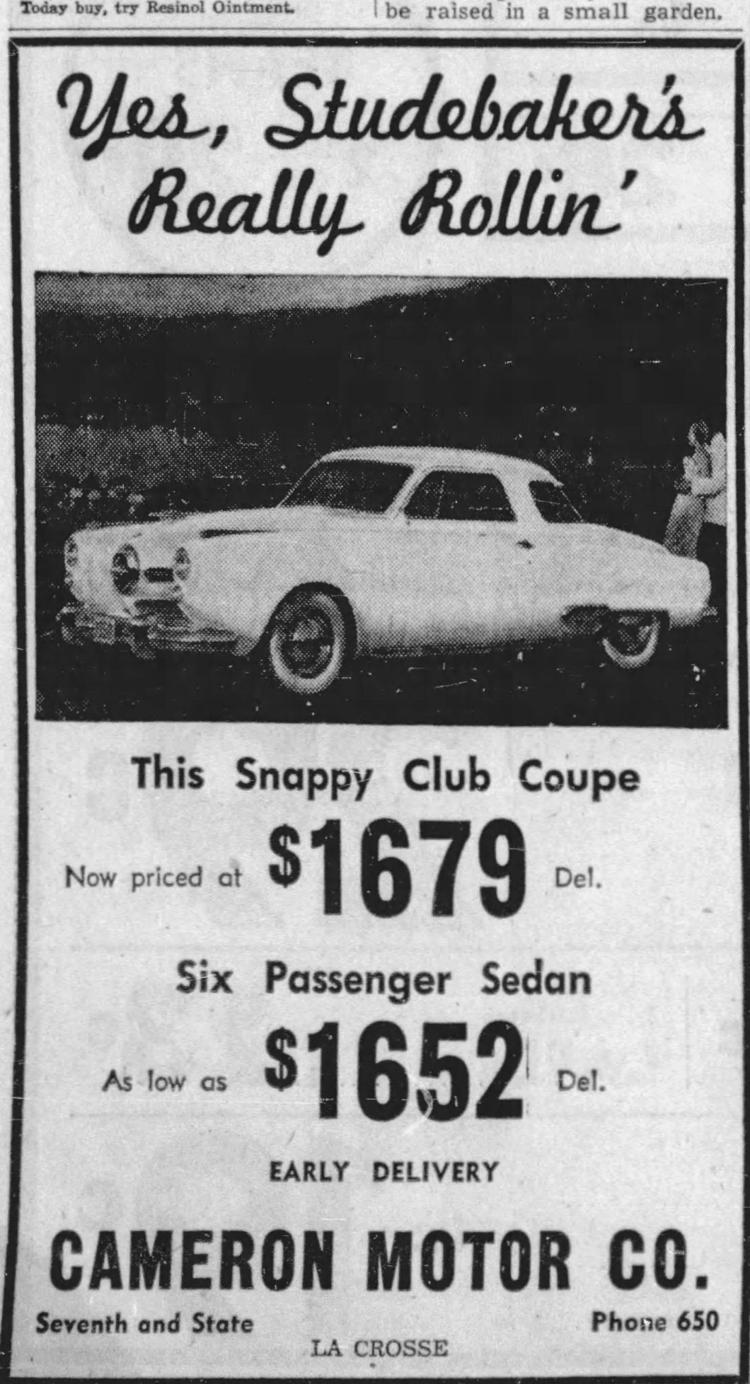 1953: Kennard Buick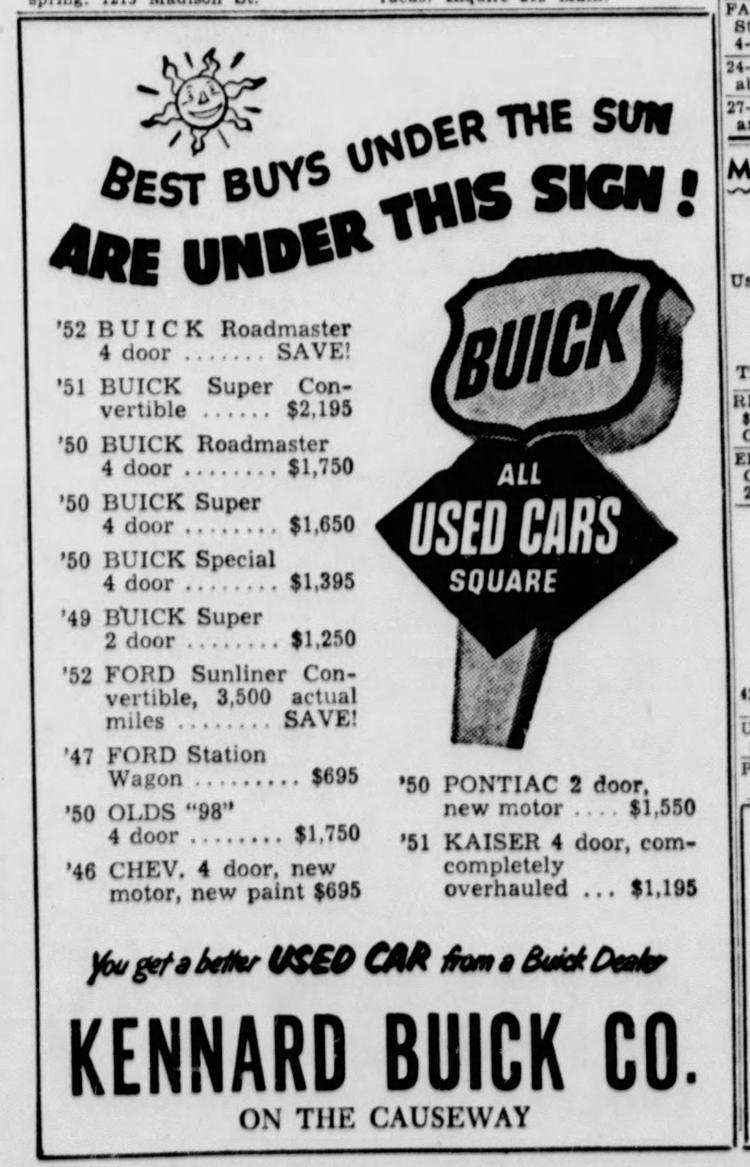 1954: Don Huston Chevrolet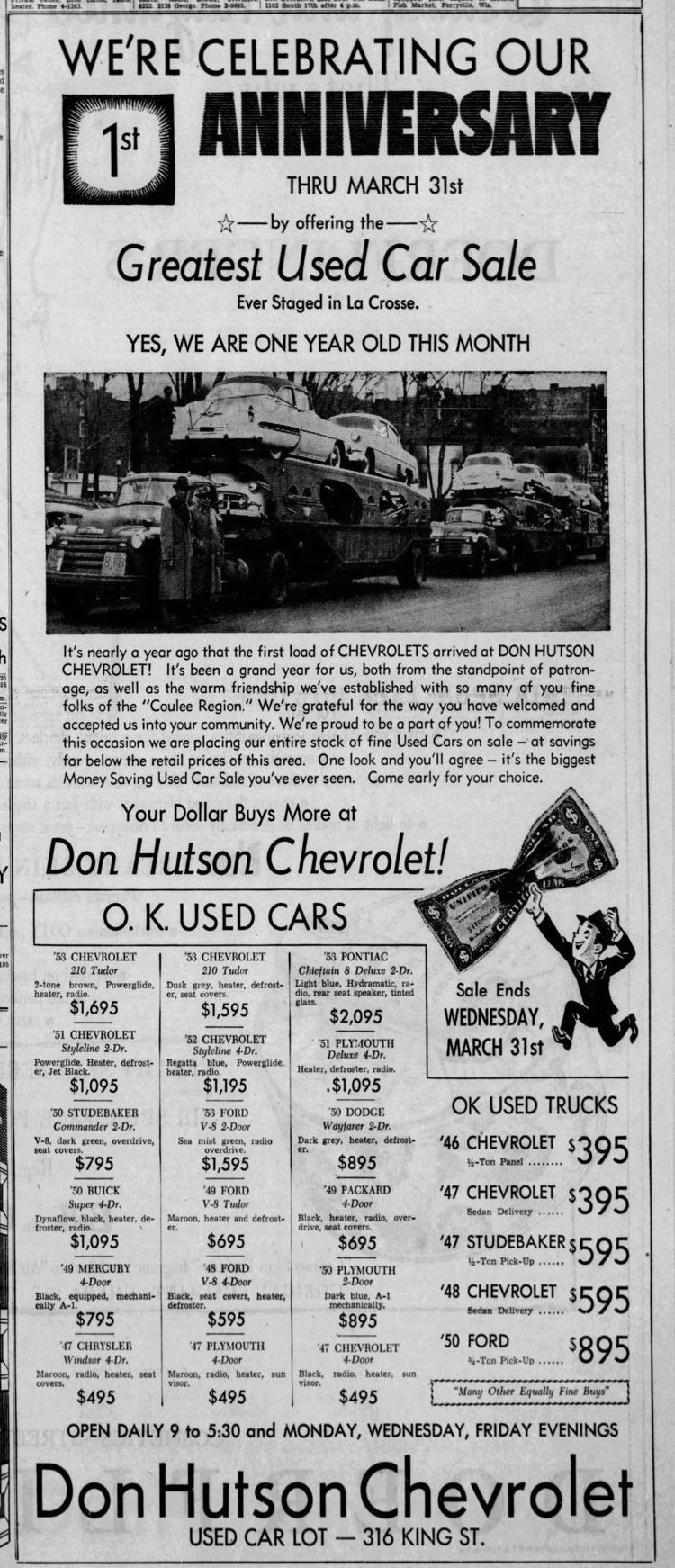 1955: Bob Barlow Motors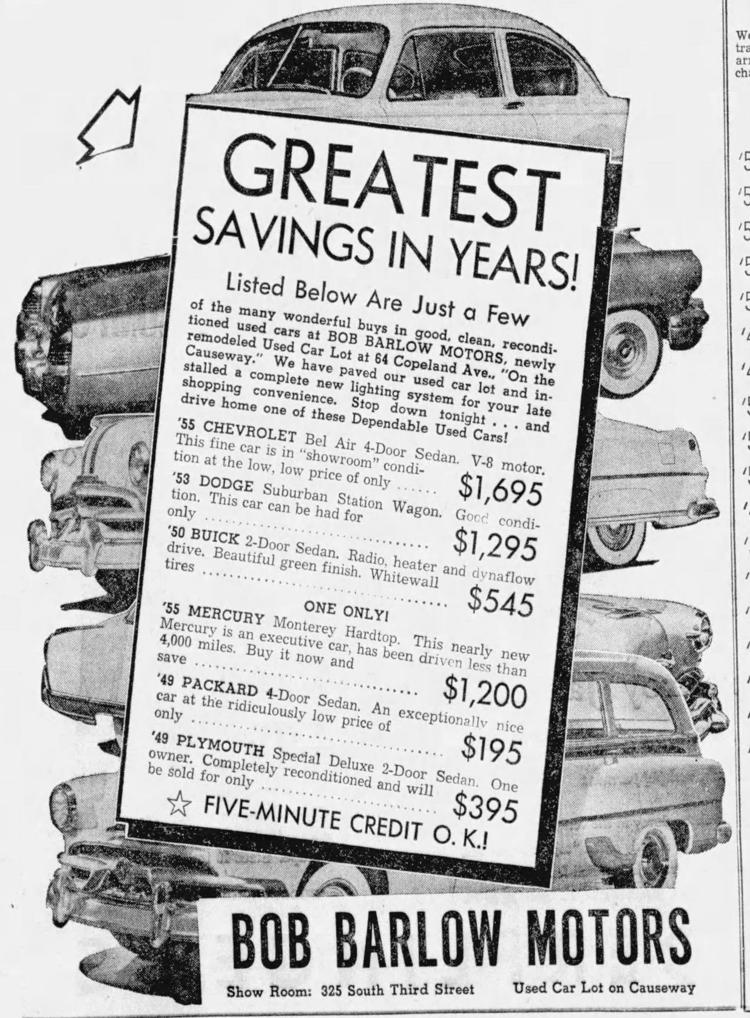 1958: Community Motors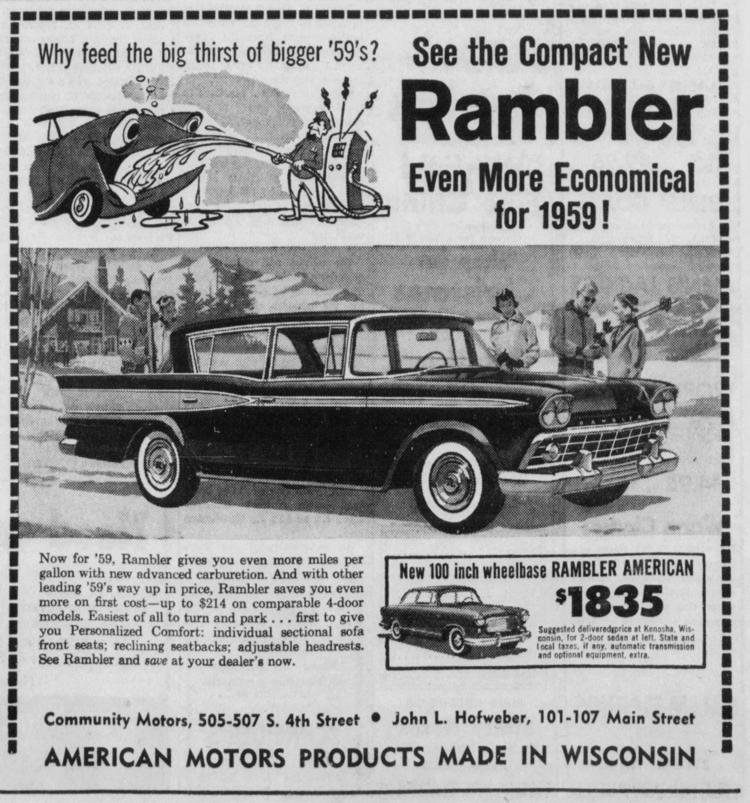 1960: Voss Motor Sales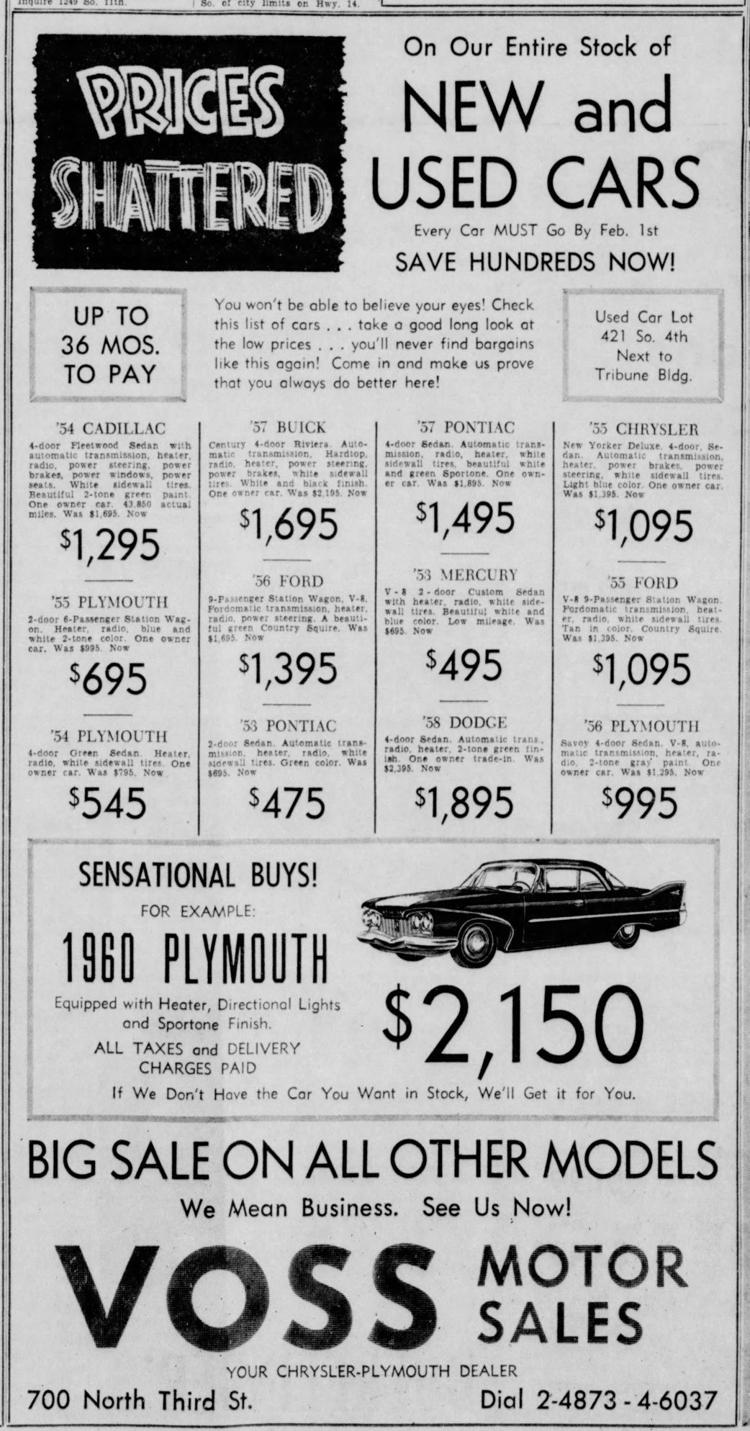 1961: La Crosse Automobile Dealers Association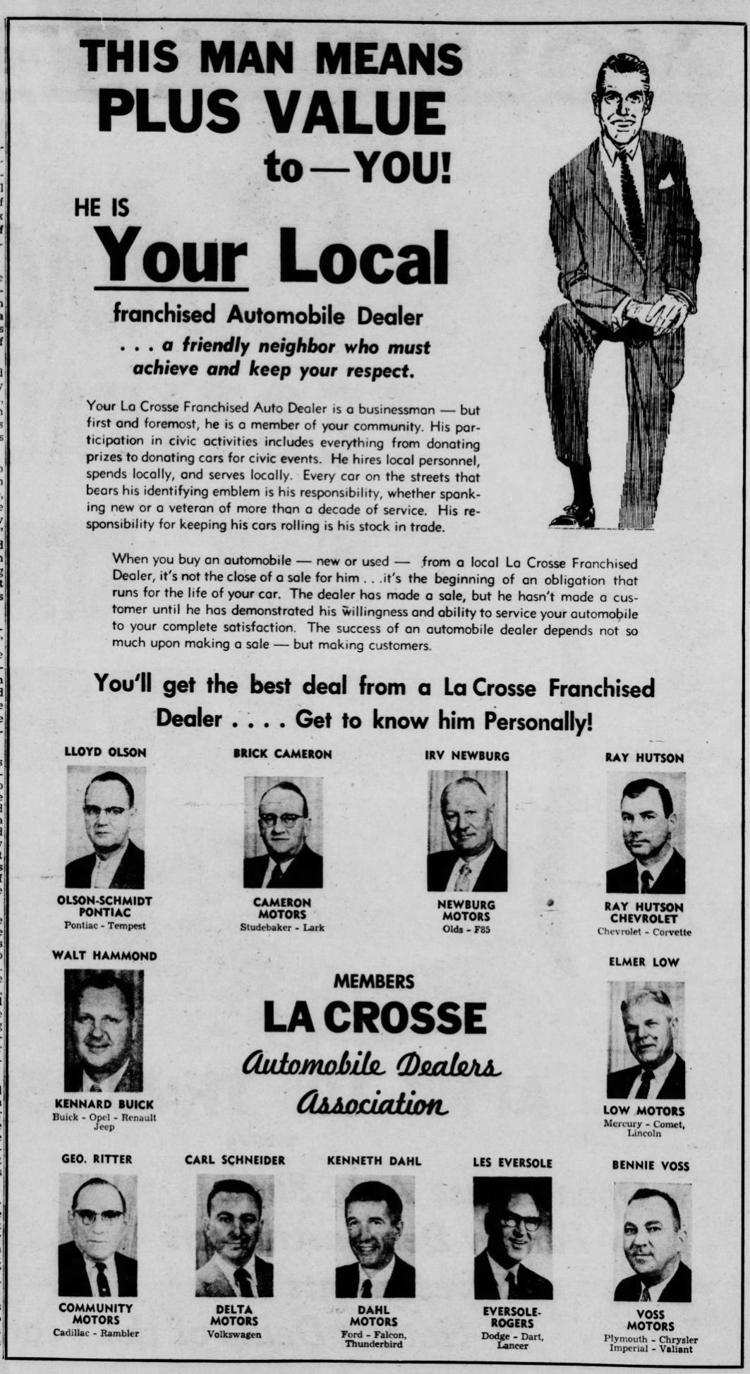 1961: Delta Import Motors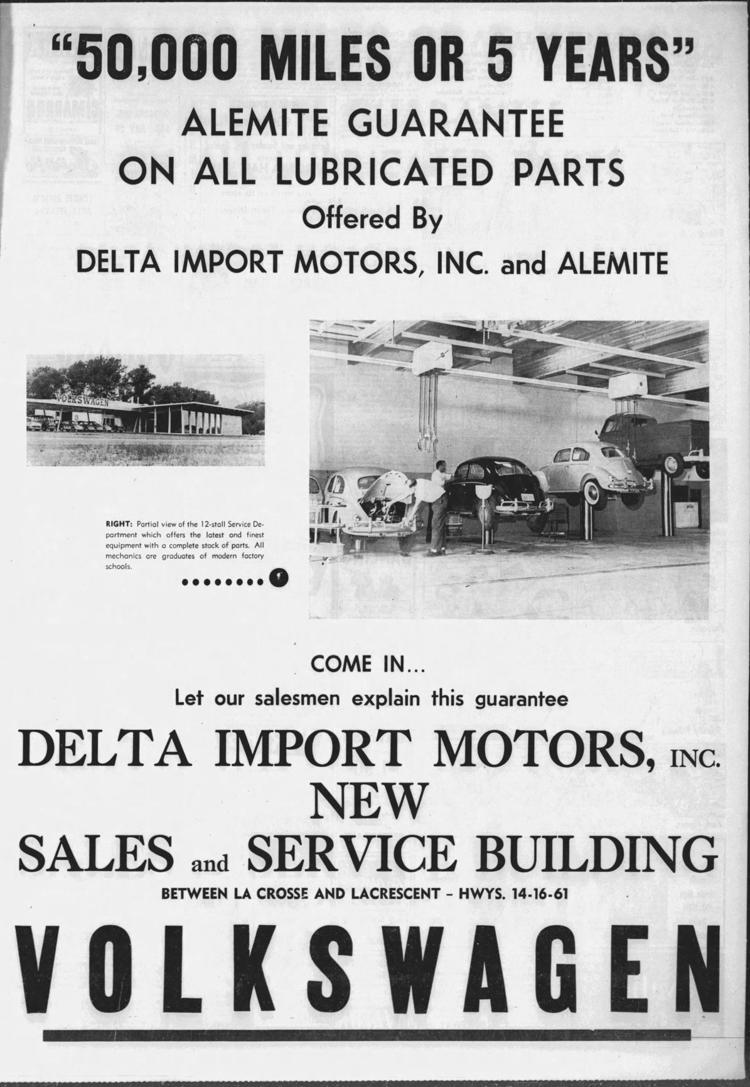 1962: Dahl Motors

1963: "When women shop for cars"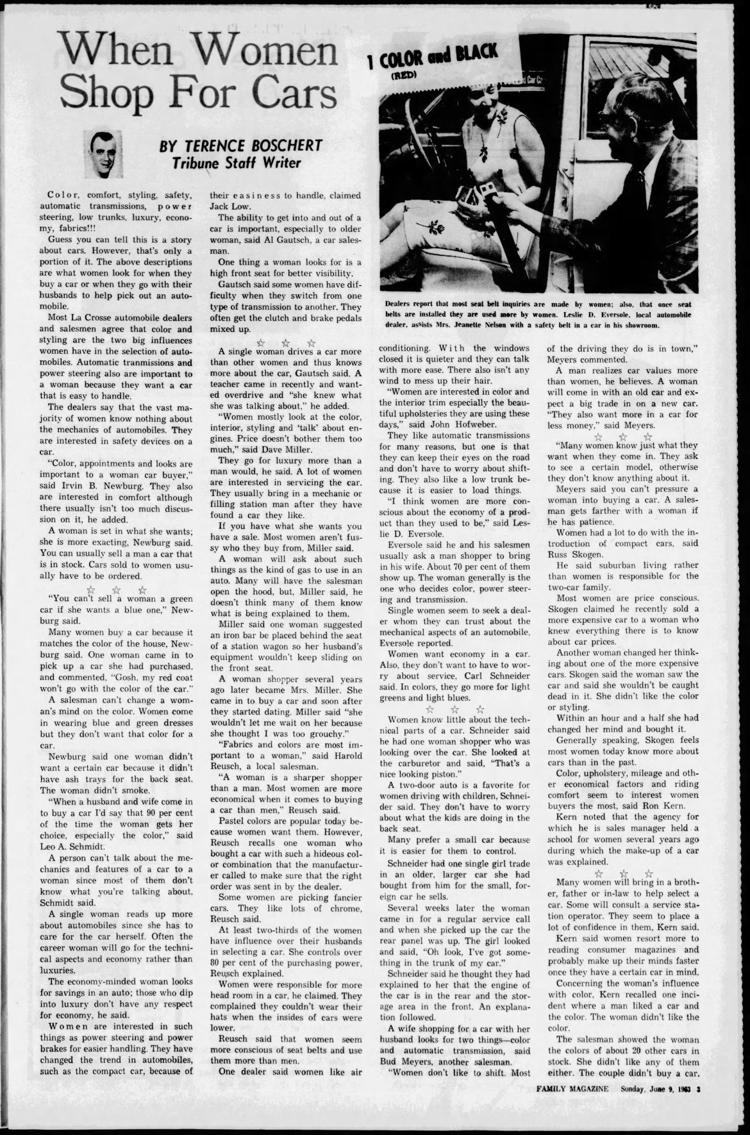 1964: Low Motors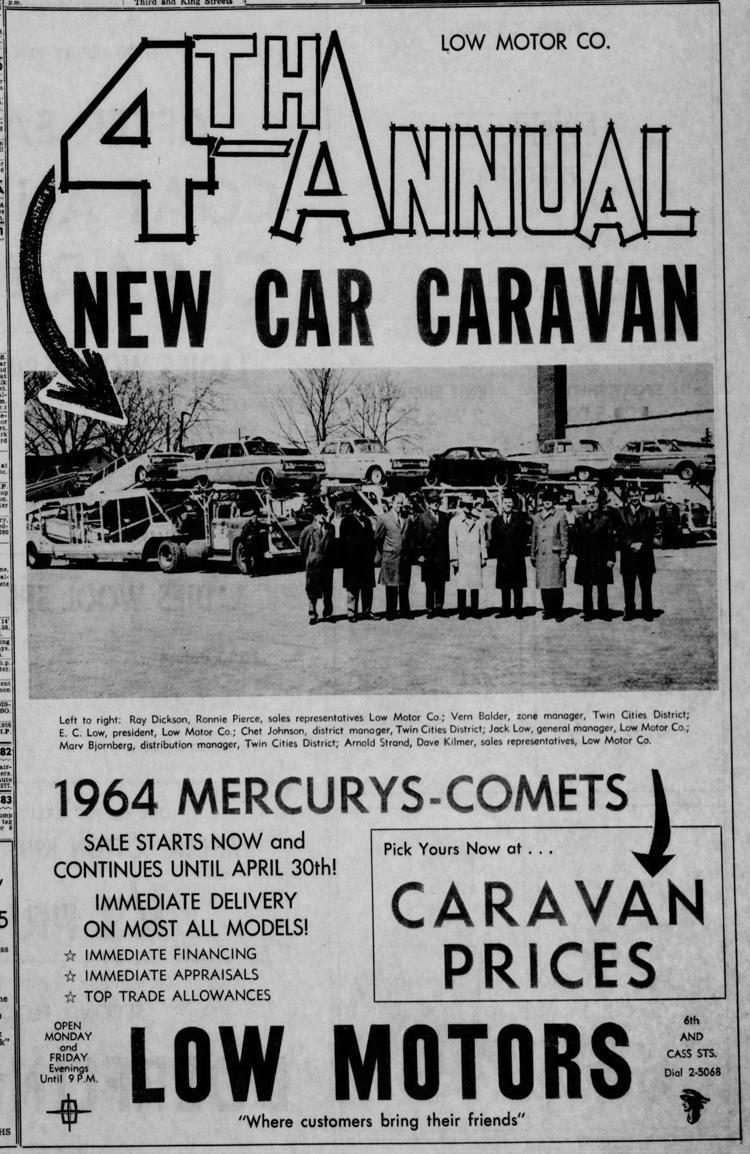 1966: Thermo King
1967: Dahl Ford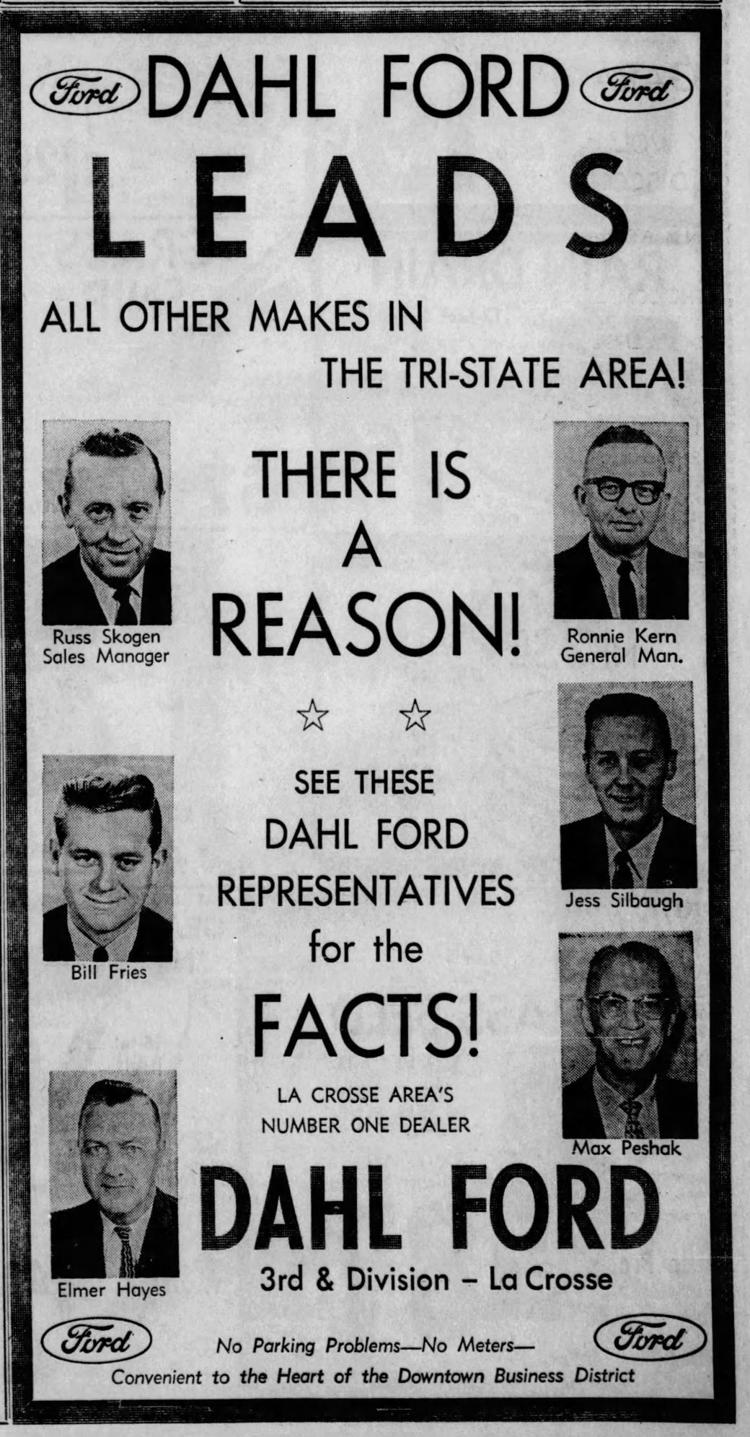 1968: Kennard

1968: Bob Burg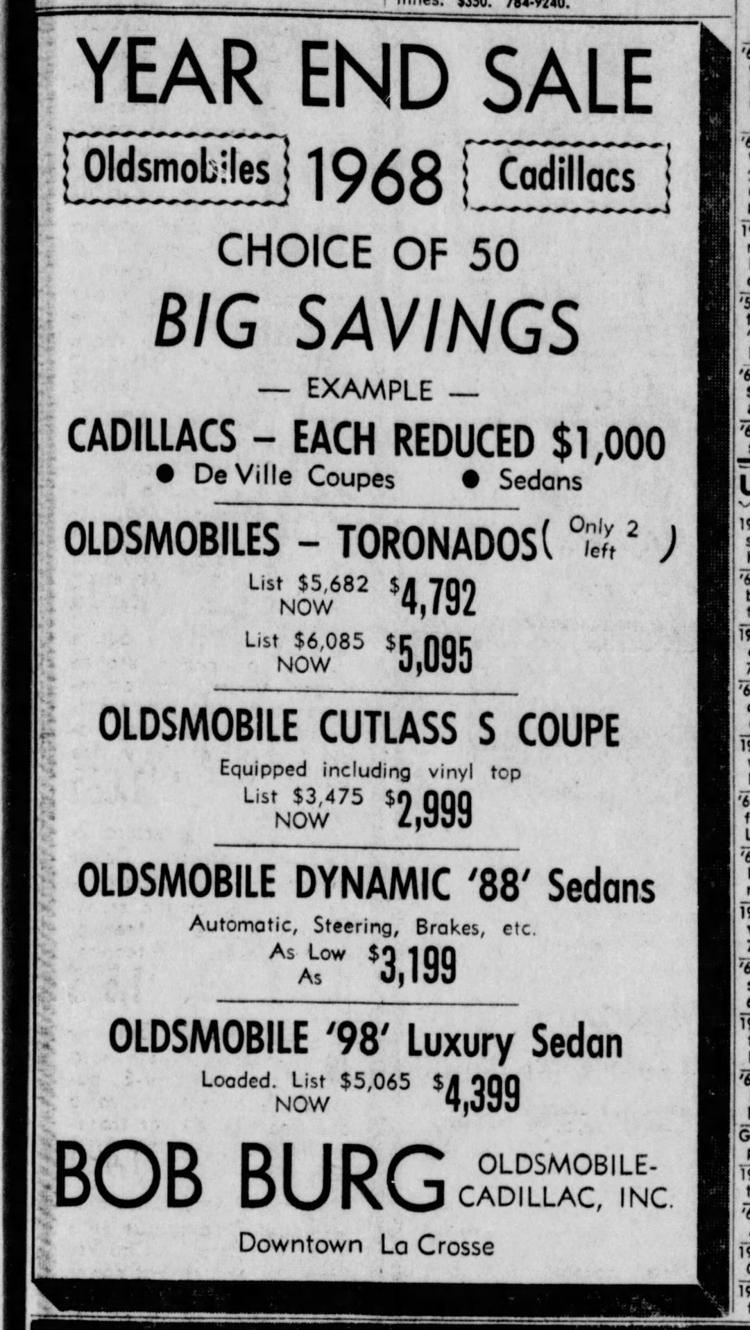 1970: Low Motors

1971: Chuck Ristey Datsun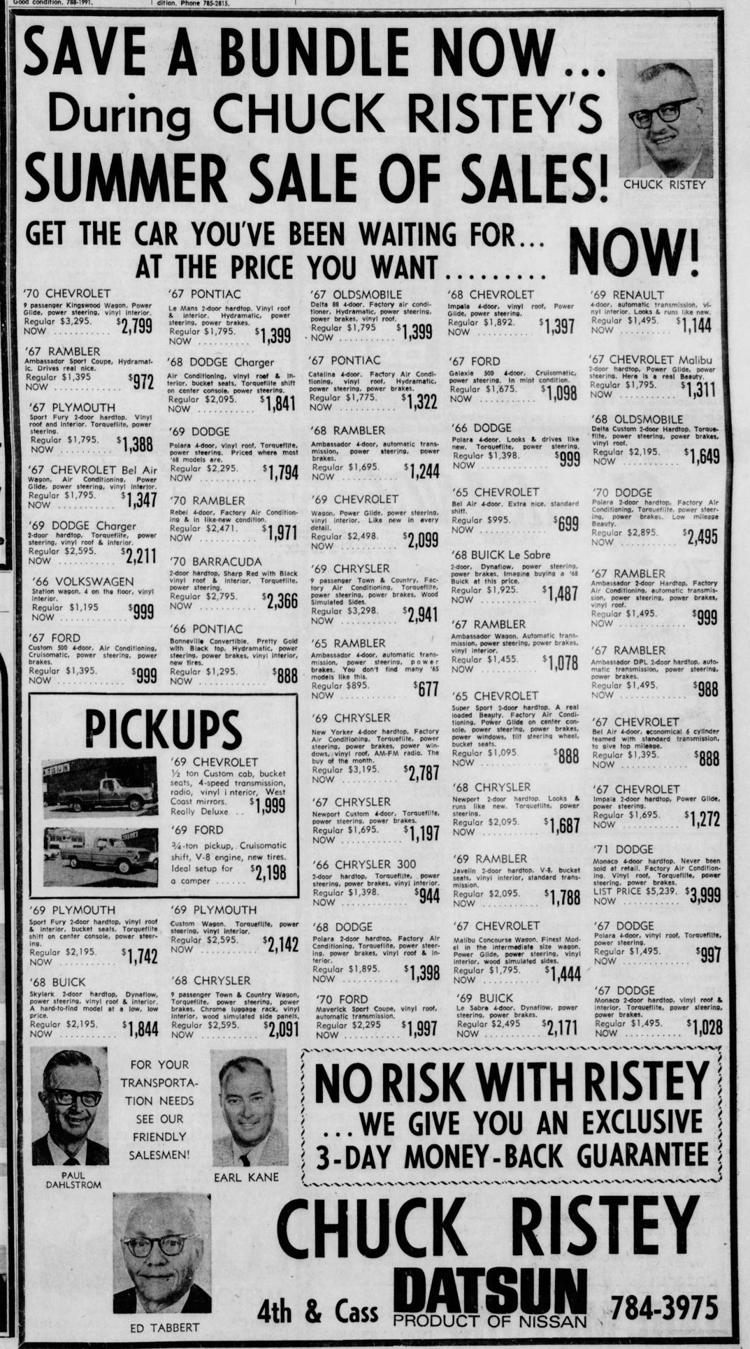 1975: Delta Mazda Cars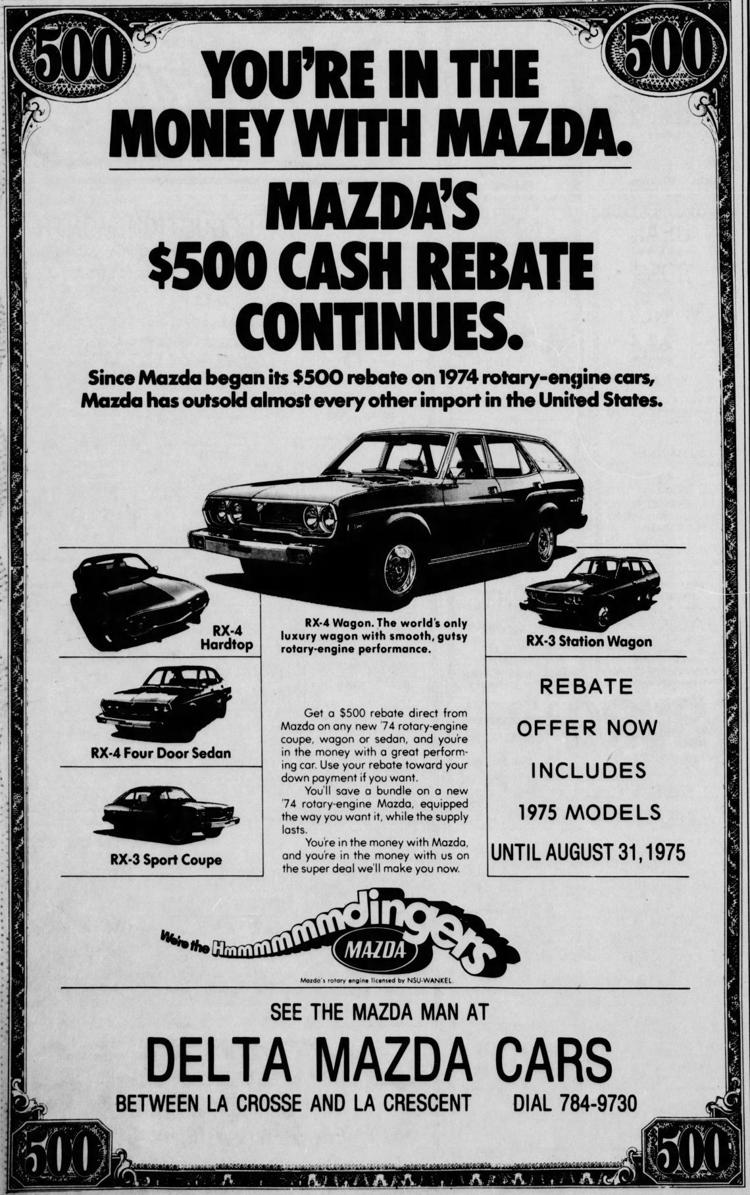 1975: Clason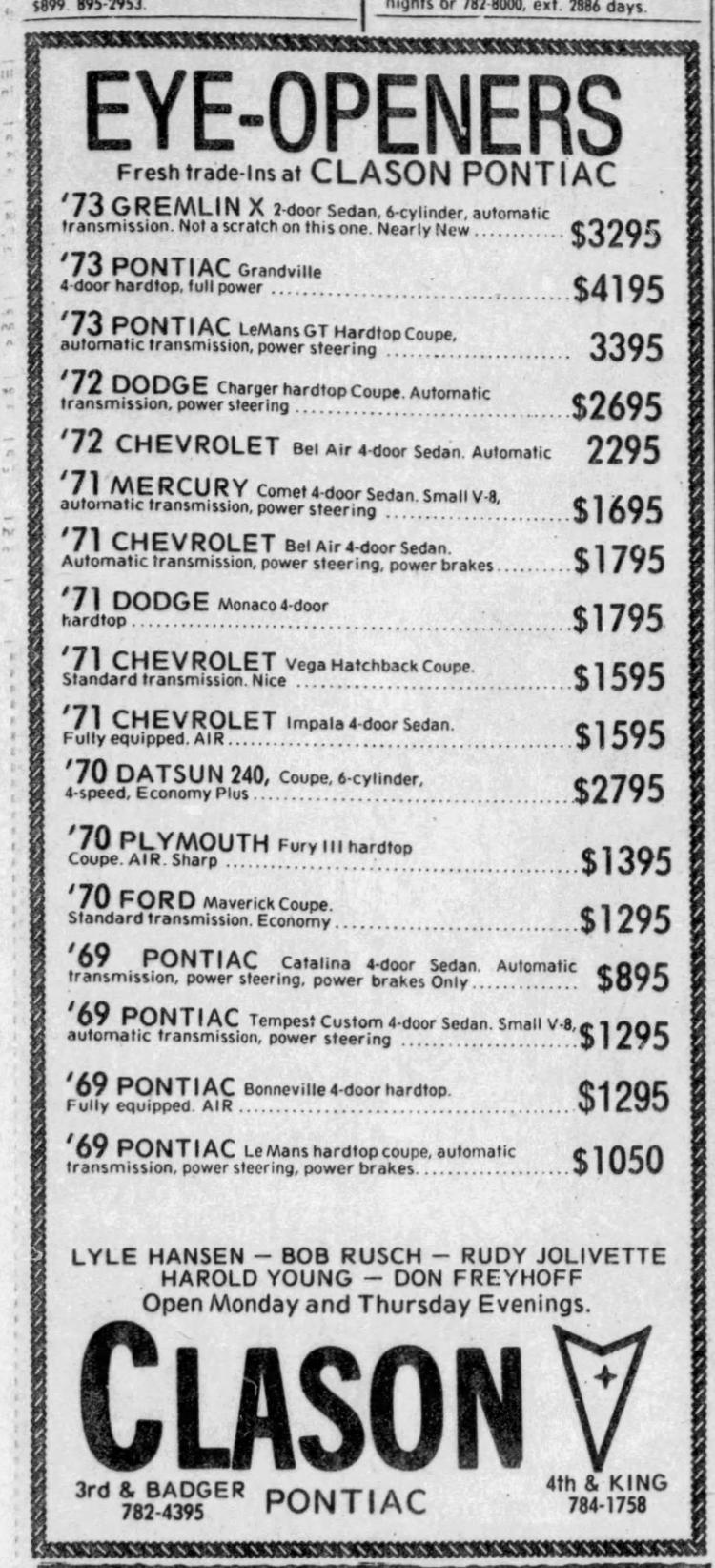 1977: Eversole Family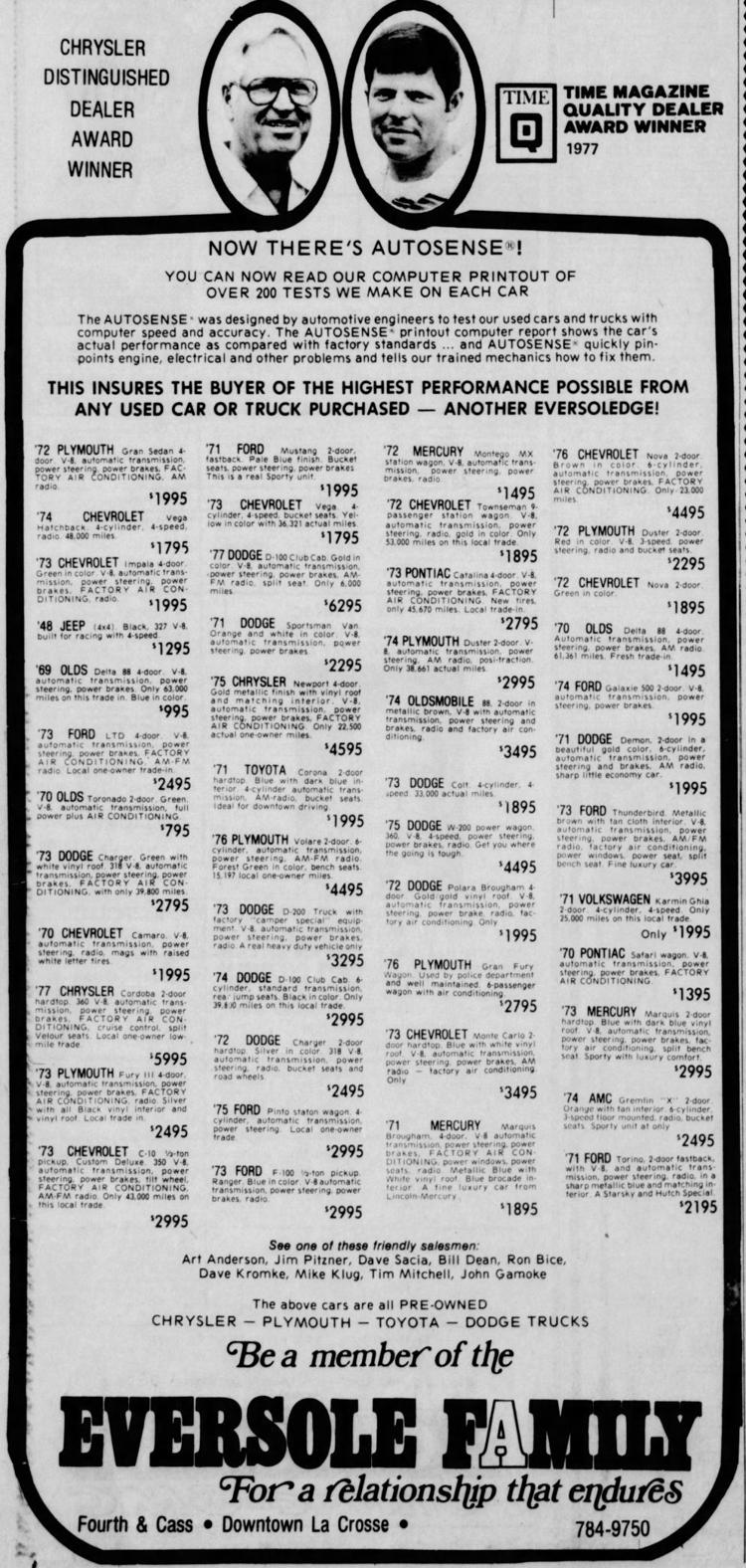 1977: Hammond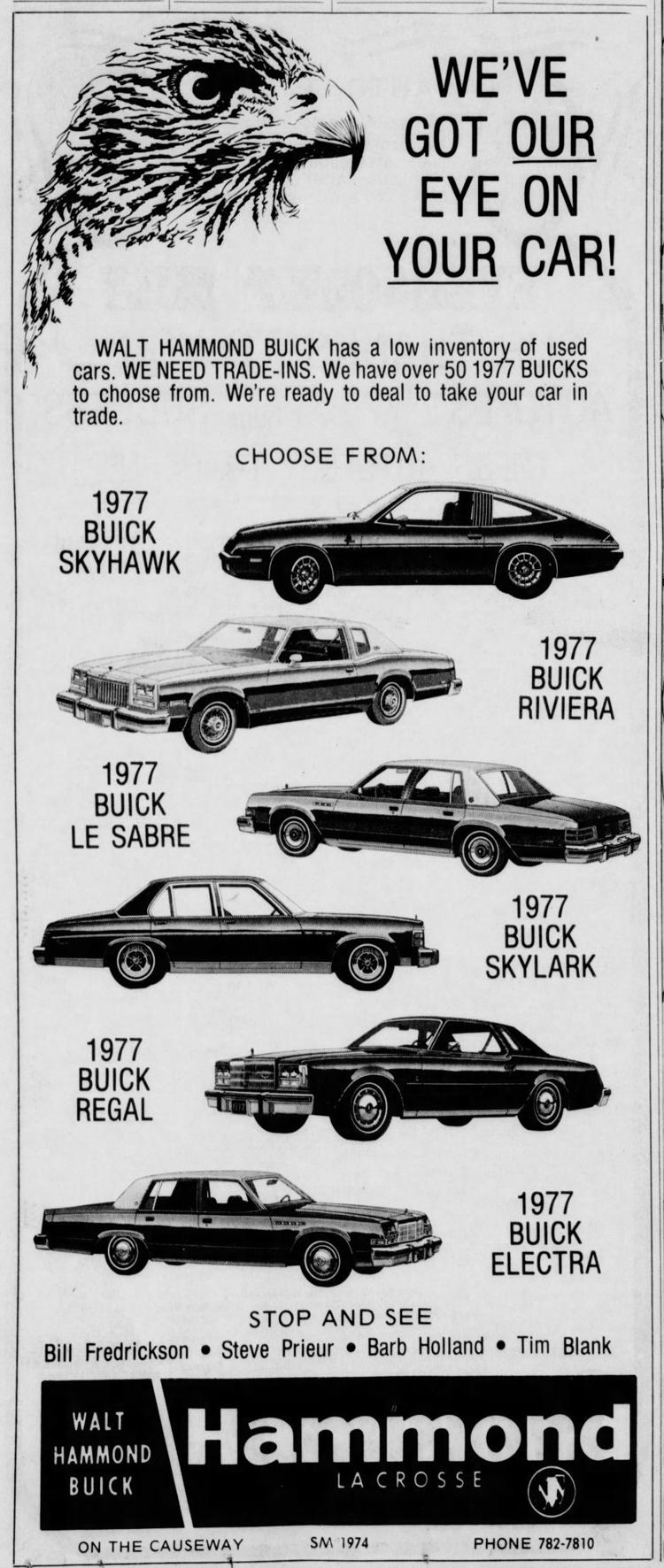 You might be surprised when you see some of the prices for televisions, stereos and computers.
This year, Father's Day is Sunday, June 16. Here's are some gift ideas for dad from long-ago stores such as Doerflinger's, Jupiter and Soell's.
We found ads from Skogen's, Amundson's, Kmart, Quillin's, Cub Foods and many other grocers in our region.
Here's what was on the menu at Louis Bantle's, Party House, Ridgeview Inn, The Stoddard Hotel, The Fireside and other area eateries.
Discover what the best holiday deals were at Osco Drug, Woolworth, Montgomery Ward, Jack Robinson's TV and Sales and Service, Doerflinger's, R…
Here's a look at La Crosse retailers that have closed for good.
The business news you need
With a weekly newsletter looking back at local history.